CA legislators put Kaiser under microscope
by Paayal Zaveri | July 24, 2013 12:40 am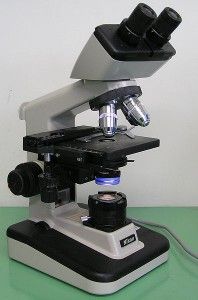 [1]
SACRAMENTO — When the Legislature returns from its July recess, it will take up several health-care bills. A top one will be SB 746, by state Sen. Mark Leno, D-San Francisco. It would require new data reporting requirements for large group market health plans. It aims for greater transparency of health care costs to help contain the rising cost of health insurance.
At the Assembly Committee on Health hearing on July 2, Kaiser Permanente opposed the bill. The committee passed it anyway that day, 12-6.
"Only with this information can we all better contain the cost," Leno said at the hearing, which I attended.  "This bill would require all health plans to publicly disclose aggregate information about the rates for large purchasers."
It would require insurers selling coverage to employers with 50 or more employees to provide detailed information to the Department of Managed Health Care about how and why rates would be raised. Additionally, that information would be available to the public so consumers actively could question and track rate hikes.
Opposition from Kaiser
The bill received strong opposition from Kaiser. The company claimed that, even though some amendments made improvements, the bill still unfairly targets Kaiser.
"We have no objections to transparency or sharing info with customers, but the sponsors of the bill are trying to change our business model and care delivery system," said Teresa Stark, a legislative advocate for Kaiser.
Stark said Kaiser's integrated health system is different from other health insurance, so they cannot provide the same type of information.
"The bill is meant to send a message to Kaiser: Kaiser, you are doing everything wrong," she said.
Leno disagreed and said the amendments by the Assembly Committee on Health made sure the bill doesn't target any specific health plan.
Charles Bacchi, executive vice president of the California Association of Health Plans, also spoke in opposition. He called the bill unnecessary and expensive, as it is not a requirement of the Affordable Care Act, usually called Obamacare.
"Health care plans are in the middle of implementing the most important changes to our health care system since Medicare," Bacchi said. "There's much to be done. We're focused on getting that done and we think we should be spending our time focusing on the ACA."
Stark added that the DMHC has never questioned Kaiser regarding its rates and transparency.
"We do need to make some changes in how we help our customers and purchasers understand their health care costs but we don't need a bill to tell us that," Stark said.
Background and motivation for SB 746
Assemblymember Dan Logue, R-Chico, asked Leno why there was a need for this bill.
Leno said that the San Francisco health service system found that, between 2010-2012 Kaiser was getting $87 million more from San Francisco members than it costs to serve them. Additionally, San Francisco County found rates increased by 11 percent, yet people's use of hospitals, doctors and prescription services decreased by 16 percent.
Sponsors of SB 746 are Unite Here and the United Food and Commercial Workers Union, Western States Council. Also supporting the bill were representatives from Health Access California, a statewide health care consumer advocacy coalition.
"We need good information to negotiate on health care costs and also to provide better care," said Beth Capell, legislative advocate for Health Access.
HAC sponsored Leno's previous bill on health care rate transparency, SB 1163[2], which he authored in 2010 in response to the ACA.
SB 1163 requires health plans and health insurers to file with the California Department of Insurance and the DMHC rate information for individuals and small group plans and polices 60 days prior to implementing rate changes.
Leno said SB 1163 as an example of how information transparency helped lower costs.
"We know that transparency works," Leno said. "We're told that within the first two years, as a result of that bill, over $300 million has been saved."
Leno said SB 746 addresses large group purchasers of health insurance, which SB 1163 did not.
The Assembly Committee on Health analysis of SB 746 said the DMHC indicates that Kaiser sets rates differently than other insurers.
SB 746 next will be heard after the summer recess ends in August in the Assembly Committee on Appropriations.
Endnotes:
[Image]: http://calwatchdog.com/wp-content/uploads/2013/07/Microscope-wikipedia.jpg
SB 1163: http://www.leginfo.ca.gov/pub/09-10/bill/sen/sb_1151-1200/sb_1163_bill_20100930_chaptered.pdf
Source URL: https://calwatchdog.com/2013/07/24/ca-legislators-put-kaiser-under-microscope/
---