Filner: Hey, Mexicans, I demand you speak English!
by Chris Reed | August 8, 2013 11:00 am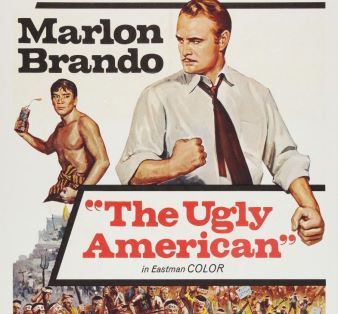 For liberals who have fought for decades to help women secure a healthy, productive, routine role in the workplace, San Diego Mayor Bob Filner's serial sexual harassment of staffers, constituents and other women unlucky enough to cross his path should be toxic — completely unacceptable. For some, but not all San Diego liberals, that is the conclusion they have reached. It remains of note that the push for the mayor to quit begain with the joint statement of three high-profile local liberals that Filner had acted in disgusting ways toward women.
But San Diego unions have not joined the calls for Filner to resign, starting with Richard Barrera, the head of the regional labor council who is also somehow a city school board member.
But if social justice sometimes isn't the priority it normally is for unions when it comes to harassment of women, what about mistreatment of non-whites? And now Filner has a spectacularly stupid and ugly anecdote on that front, as well.
Take it away, UTSD[1]:
"Mayor Bob Filner's signature brashness was on display during a trade mission to Mexico City, a four-day trip aimed at building business relationships and discussing projects like a planned binational airport terminal and cruise ship arrivals in Ensenada.
"The April trip, in its eighth year, drew nearly 60 business execs and officials[2].
"But instead of putting his best statesmanlike foot forward, Filner ended up with it in his mouth, according to an account related to the U-T by former Mayor Jerry Sanders, who now heads the San Diego Regional Chamber of Commerce that organizes the annual trip.
"One incident, which became 'the talk of the mission' afterward, took place at a meeting of the San Diego-area attendees and their Mexican counterparts.
"'We were in Mexican customs and border protection, and we're in Mexico City, and he stood up and demanded they speak in English,' Sanders said.
"'I think everybody was a little bit shocked,' Sanders said. 'I know that the business people were shocked that he would say something like that representing us.
"'We'd go to other meetings. If people missed it, they'd say, 'Was there another Bob event?'"'
What an ass.
Endnotes:
UTSD: http://www.utsandiego.com/news/2013/aug/06/bob-filner-san-diego-trade-mission-mexico/all/?print
drew nearly 60 business execs and officials: http://www.sdchamber.org/assets/files/Events/MBCEvents/Mexico%20Trip%20Flyer%202013.pdf
Source URL: https://calwatchdog.com/2013/08/08/filner-mistreats-non-english-speakers-too/
---