Health Dept. shuts down 11-year old's cupcake biz
by Katy Grimes | January 30, 2014 7:46 am
If there was ever a stark reminder of our over-abundant government, the story of 11-year old Chloe Stirling who ran a mini cupcake business in Troy, Ill. has been shut down[1] by callous bureaucrats.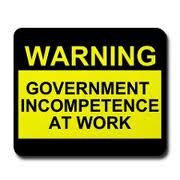 [2]
Chloe Stirling is a young entrepreneur, and embodies the American spirit. She  has been running her business, Hey, Cupcake!, out of her parents' kitchen. She brings in about $200 a month baking cupcakes for family, friends, and social events. Chloe sells her beautifully decorated [3]cupcakes for $10 a dozen, and $2 for each specialty cupcake. Chloe even donated cupcakes when a boy in her school fighting cancer held a fundraiser.
After a local story about Chloe ran in BND.com[4], Health officials in Madison Co., Illinois descended on the sixth grader's home. If Chloe Stirling wants to continue selling cupcakes, Health Department officials told her she will need to buy a bakery or build a separate kitchen in the family home.
"Working out of her family's kitchen, the sixth-grader at Triad Middle School is busy almost every week with her business, Hey, Cupcake!" BND.com reported[5]. "She lost count of how many cakes and cupcakes she has created, but it's been hundreds. Considering she also runs her own pet-sitting business, 'No Bones About It,' with about a dozen year-round clients, and plays soccer, Chloe has a full schedule."
But because she sells the cupcakes, health department spokeswoman Amy Yeager said she needs a permit, KMOV St. Louis [6]reported. Yeager said by not having a permit, Chloe Stirling violates the county's food ordinance and Illinois State Food Sanitation Code.
It's obvious regulators like Amy Yeager have nothing better to do than protect the citizens of Troy, Illinois from Chloe Stirling's dangerous cupcakes.
And that is the problem: as government expands, it hires more regulators who end up looking for busy work, and ways to generate revenue.
Evidence of this are the numerous stories of health department and police officials across the country shutting down dangerous lemonade stands run by 7-year olds:
In Oregon, Multnomah County health inspectors [7]threatened to fine a 7-year-old for opening a lemonade stand in 2010 at a local arts fair without a license.
Georgia police [8]shut down a lemonade stand run by three girls in 2011, saying they didn't have a business license or the required permits.
Hoping to raise money for a family trip to Disneyland, a Tulare girl opened a lemonade stand in 2009. But because she didn't have a business license, the city of Tulare shut[9] it down the same day.
In 2011, in Hazelwood, Missouri two young girls scouts were permanently banned [10]from selling girl scout cookies in the front yard of their own home.  A neighbor ratted them out and the police moved in swiftly to shut them down.
A lemonade stand run by kids in Maryland raising money for a pediatric cancer charity was shut down. Authorities originally slapped a $500 fine on their parents until public pressure from the many news stories forced them to rescind the fine.
Ridiculous government health inspectors and police prompted Robert Fernandes to challenge Philadelphia police when he set up a lemonade stand on Lemonade Freedom Day[11]. His website[12] says, Selling Lemonade is not a crime."
In a bygone era, if young kids wanted to earn some money, they would set up a stand in front of their home, and sell lemonade, Kool-aid or even homemade cookies. For many children, this was their first opportunity to make and handle money.
Even though Chloe Stirling's parents are considering building a second kitchen in their basement so she can continue baking, Chloe has more visits from health inspectors ahead of her in the heavily regulated, and dangerous cupcake business.
Endnotes:
been shut down: http://www.stltoday.com/lifestyles/columns/joe-holleman/year-old-girl-s-cupcake-business-shut-down-by-madison/article_bc209e8a-bb8f-5b6f-b6cc-09852ad2e458.html
[Image]: http://calwatchdog.com/wp-content/uploads/2013/11/government-incompetence-at-work.jpg
beautifully decorated : http://www.kmov.com/news/local/Madison-County-health-department-forces-11-year-ll-242419101.html?gallery=y&c=y
BND.com: http://www.bnd.com/2014/01/26/3021370/troy-11-year-old-turns-cupcakes.html
BND.com reported: http://www.bnd.com/2014/01/26/3021370/troy-11-year-old-turns-cupcakes.html#storylink=cpy
KMOV St. Louis : http://www.kmov.com/news/local/Madison-County-health-department-forces-11-year-ll-242419101.html
Multnomah County health inspectors : http://www.cbsnews.com/news/inspectors-shut-down-girls-lemonade-stand/
Georgia police : http://www.cbsnews.com/news/ga-police-shut-down-girls-lemonade-stand/
city of Tulare shut: http://www.mcclatchydc.com/2009/08/06/73160/california-city-shuts-down-girls.html#storylink=cpy
were permanently banned : http://theeconomiccollapseblog.com/archives/young-girls-banned-from-selling-girl-scout-cookies-on-their-own-front-lawn
Lemonade Freedom Day: http://www.lemonadefreedom.com
website: http://www.lemonadefreedom.com
Source URL: https://calwatchdog.com/2014/01/30/health-dept-shuts-down-11-year-olds-cupcake-biz/
---