San Diego leaders embrace failed affordable-housing approach
by Chris Reed | February 5, 2014 6:00 am
As Eric Stratton so memorably put it in 1978[1] — or was it 1962[2]? — sometimes a situation "requires a really futile and stupid gesture be done on somebody's part."
Which brings us to the affordable-housing policies of the majority faction of the San Diego City Council.
I have lived in San Diego for more than eight years and believe that during that time, it has been a relatively well-run city in that it's dealt with a fiscal crisis in a responsible manner; done a good job in keeping crime low; and avoided the ingrained hostility to business seen in so many coastal Califoria cities.
The most constructive politicians haven't just been Republicans such as firebrand reformer Carl DeMaio and mainstream, businesslike former Mayor Jerry Sanders. They've also been City Council Democrats like former council leader Tony Young and Todd Gloria, presently the interim mayor.
That's why I'm so stunned at the absolutely nutty approach Gloria and council Democrats are taking on the affordable housing front. The great majority of people who study economics with an empirical bent — including practical liberals like Slate economics writer Matt Yglesias — have concluded that the government command-and-control model of trying to dictate housing outcomes through regulations, impact fees and project conditions is an abject failure. Here is a sample of Yglesias' thinking[3] from last year after he had digested a report from the National Low Income Housing Coalition:
"… [One] broad pattern that emerges is a fairly damning portrait of liberal state governance in action. More liberal states typically have higher minimum wages, but it's not generally the case that liberal states have a better housing affordability picture for low-wage workers. The least-affordable states—New York, New Jersey, Maryland, D.C., California, Massachusetts, Delaware, Virginia, Connecticut, New Hampshire—are a very disproportionately blue bunch. And the problem is that the impact of high regulatory minimum wages in many of these states is swamped by the impact of excessive restrictions on housing supply."
Here's the book[4] Yglesias wrote on the topic.
Sacramento housing policies failing 'by any measure'
That's how the Golden State's housing policies look from the outside. Here's how they look[5] to Sacramento lawyer and community activist Craig Powell:
"A discussion of what the city should do to increase the availability of affordable housing all too often turns into an argument between builders and low-income housing advocates. It's the kind of discussion that opens up a gulf of ideologies and yields little common ground. But there is common ground on one point: The city's existing low-income housing policies are, by any measure, failing.
"Look to North Natomas. It is one of several designated 'growth areas' where the city requires builders to set aside 15 percent of all new houses and apartments for low-income residents under the city's inclusionary housing ordinance (also known as the mixed-income housing ordinance). The ordinance's goals were idealistic: 15 percent of all new houses and 15 percent of all new apartments in North Natomas would be built for the subsidized poor who would live happily side by side with their unsubsidized neighbors, who would pay the full market rate for their houses and apartments.
"The reality turned out to be dramatically different. It turns out that it's exceedingly difficult to make subsidized low-income single-family homes work in the real world. It's hard for such folks to get financing, even at subsidized home prices. It's very expensive for builders who must incur the same cost to build a subsidized house as one they sell at market prices. Once a subsidized home is bought by an eligible buyer, it turns out they can't sell it in the future for a profit: They have to turn any profit over to the government and the home must be sold to another qualifying low-income buyer. Such a limitation on resale lasts for 45 or 50 years. How would you like to buy a home, take on all the risks of a mortgage, but never be able to benefit from the appreciation of your property?
"So North Natomas builders of large subdivisions, being rational actors, decide to meet their 15 percent low-income housing mandates by building less expensive low-income units in apartment houses with 200 units or more, where 80 percent to 100 percent of the residents would end up being low-income tenants—exactly the sort of environment that created no end of social pathologies in large-scale public-housing projects in cities built throughout the country over the past 60-plus years. … the city's inclusionary housing ordinance has, in practice, led to precisely the sort of housing that everyone acknowledges is a major mistake."
$31 million project yields 96 beds!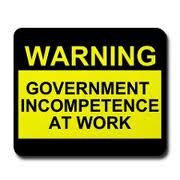 None of this history has sunk in with Todd Gloria and San Diego City Council Democrats Marti Emerald, David Alvarez (the Dem mayoral candidate in Tuesday's special election), Sherri Lightner and Myrtle Cole. They want to sock commercial developers with a huge fee increase[6] to provide more funding for traditional government command-and-control housing-creation polices. They say that the fee now up for a raise was cut in half in 1996, and that's a prime reason housing is so expensive.
Oh, come on! Even if the fee is increased by the massive amount council Democrats want, it will only provide about 100 homes a year — in a city with tens of thousands of families on a waiting list for affordable housing.
Then there's this: the insane way the city of San Diego has used the money it did have for affordable housing, most notably $31 million on 96 beds. I repeat, $31 million for 96 beds.
"The new permanent homeless shelter downtown, former World Trade Center, is costing more than $450,000 per room, according to news reports. 
"Demanding brand-new affordable housing in redevelopment areas costing more than $337,000 per unit is akin to demanding Mercedes-Benz to sell 20 percent of its new cars to people who can't afford them."
That's from an essay[7] written by former San Diego Councilman Fred Schnaubelt, an expert on land-use issues who once was invited to testify before a presidential housing commission. Schnaubelt makes more sense on this issue than anyone in San Diego — and he's not just a critic. He offers what for California is out-of-the-box thinking:
"In 2010, 18,228 'used' or previously occupied apartments sold countywide at a median price of $110,664. Just one of many reasons so many Americans think the government is on the wrong track. What's wrong with a used car or used house for people with limited education, limited work experience and limited income? It is a question needing an answer.
"In 30 years, not a single person has been able to explain why poor people, many without a high school diploma and who self-report to the census they can't speak English, are entitled to enjoy the most expensive consumer product in society — a brand-new home or apartment. Or why housing for the poor should cost more than triple the housing occupied by most self-supporting renters.
"According to a University of Michigan study, 'New Homes and Poor People,' the construction of 1,000 new dwelling units, both homes and apartments, makes it possible for 3,545 households to move to better accommodations. Of the 3,545 moves surveyed, 1,290 were by low- and moderate-income families. This is the essence of upward mobility. Anyone who didn't move to a brand-new house when they left their parents' home or graduated from college knows how the housing market works. Used housing is 'affordable housing.'"
Unfortunately, Schnaubelt hasn't been on the San Diego City Council since 1981, and his smarts have no influence on San Diego's present loony policy, namely (my words) the following:
"Let's throw millions of dollars at a problem with an approach that has a history of meager results. And let's raise the money to throw at the problem by socking it to commercial developers with a huge fee increase at a time when competition for their projects is intense."
No wonder business interests are trying to get the fee hike overturned[8] at the ballot box.
The boilerplate paragraph that's never found
But what's also unfortunate is how rare it is to see basic context in any story about government command-and-control housing policies.
I have whined for 25 years that any stories on Cuba that are more than 500 words should have a paragraph like this:
"Although Cuba is a socialist state associated with progressive values, in a key way it resembles pre-1995 South Africa. Black and part-black Cubans make up more than 60 percent of the population but are rarely found in key positions, which are held almost entirely by Cubans of Spanish descent."
The Economist agrees with me about Cuba's ruling "white gerontacracy."[9]
I have whined for nearly as long that stories on affordable housing in California that are more than 500 words should have content like this:
"Affordable-housing programs in California that use fees from developers and project conditions have a weak track record of actually decreasing rents and home prices."

 Sure, that content could be made even more thorough:
"Affordable-housing programs in California that use fees from developers and project conditions have a weak track record of actually decreasing rents and home prices. But advocates for the poor say alternatives have not been offered by Republicans and contend many conservatives simply don't care about making housing affordable for the less affluent and the underprivileged."
If that second part were included, that would be fine by me — because at the very least, we'd have every story of more than 500 words making the point that existing policies aren't working. Then maybe it would dawn on politicians in San Diego and elsewhere that failed public policies shouldn't be continued ad infinitum.
Dumb de dumb dumb.
Endnotes:
1978: http://www.imdb.com/title/tt0077975/?ref_=ttqt_qt_tt
1962: http://www.imdb.com/video/screenplay/vi1771831577/
Yglesias' thinking: http://www.slate.com/blogs/moneybox/2013/03/19/national_low_income_housing_coalition_report_shows_lack_of_affordable_rental.html
the book: http://www.amazon.com/The-Rent-Too-Damn-High-ebook/dp/B0078XGJXO
how they look: http://www.insidepublications.org/index.php/inside-city-hall/479-failed-policies
huge fee increase: http://www.utsandiego.com/news/2014/Jan/25/fee-for-affordable-housing-the-citys-big-issues/
from an essay: http://www.sddt.com/commentary/article.cfm?SourceCode=20120109tza&Commentary_ID=189&_t=The+end+of+redevelopment+agencies+thanks+Gov+Brown#.UvHFWLRCiKY
get the fee hike overturned: http://www.utsandiego.com/news/2014/Jan/22/linkage-fee-referendum-count-housing/
"white gerontacracy.": http://en.wikipedia.org/wiki/Racism_in_Cuba
Source URL: https://calwatchdog.com/2014/02/05/in-san-diego-abject-stupidity-on-affordable-housing/
---