Mixed GOP reaction to Donnelly: Dumb-de-dumb-dumb
by Chris Reed | May 16, 2014 6:15 am
The California Republican Party is now very, very down on its luck. But I think state party chair Jim Brulte isn't just blathering when he suggests the party can make at the least a modest comeback[1].
The main reason for this, however, isn't the behavior of California Republicans. It's both a broad ideological trend and specific emerging problems in the Democratic coaltion.
The trend I refer to is the increasing emergence of tech libertarians in state politics. The rich ones are a potent source of money and lobbying clout. The young ones in Silicon Valley and elsewhere are a niche voting group likely to turn out on Election Day. They have little faith in government. Even if they're mostly Democratic now, they're not Dems because they want the leviathan to get bigger.
The specific emerging problems for Dems have to do with the fundamentally different agendas of key party factions.
The battle is already in the open between Asian Democrats and black/Latino Democrats over a return to explicit racial favoritism in UC admissions policies.
But with every year, we inch closer to the political equivalent of the Big One, in which Latino Democrats conclude Latino kids are not well-served by their lawmakers' reflexive support of public education policies that value the interests of majority-white teachers unions over majority-Latino student bodies.
A crucial example of this can be seen in the race for state superintendent of public instruction. Former L.A. Mayor Antonio Villaraigosa avidly supports[2] reformer Marshall Tuck over incumbent/CTA tool Tom Torlakson. Villaraigosa has been a quasi-mentor to a generation of California Latino pols in their 20s and 30s. John Perez may still be a CTA/CFT lackey, but a lot of these emerging Latino pols are likely to be closer to Villaraigosa than to his fellow Angeleno Perez. Gloria Romero, another L.A. Dem, may yet be vindicated for her depiction of the priorities of the school system as being the biggest California civil rights issue.
Eager to excuse Donnelly's abject racist stupidity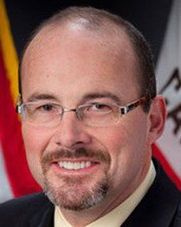 But even if all these issues break well for the GOP in California, will the party take advantage? A month ago, I'd have said yes. Now, after watching the mixed reaction to gubernatorial candidate Tim Donnelly's abject racist stupidity about Neel Kashkari, his Indian-American opponent, I am far less sure. A party whose rank-and-file doesn't grasp the need to cast this guy out of the village is doomed.
I wrote about[3] Donnelly's idiocy in the U-T San Diego:
"Donnelly could have cruised to the runoff simply by repeating over and over that Kashkari played a key role in the Troubled Asset Relief Program — the unpopular big-government scheme that Presidents George W. Bush and Barack Obama implemented to try to shore up the economy in 2008 and 2009.
"Instead, Donnelly has chosen to be a race-baiter. He has repeatedly depicted Kashkari as an advocate of extreme Islamic Sharia law because Kashkari once spoke at a conference in which Sharia finance was the focus.
"This is ridiculous. Kashkari is a Hindu of Indian descent who advocates free-market capitalism — not a Muslim cleric seeking religious control of government institutions.
"It is also odious, because Donnelly evidently hopes to gather votes from Californians by encouraging the idea that all people with dark skin whose ancestors hail from Asia are crypto-terrorists.
"Sadly, this may be something that Donnelly actually believes."
And even if he does believe it, based on the online comments and emails I've seen, lots of GOPers are eager to forgive him for it.
Both Donnelly, Kashkari are 'imperfect'
As well as some people who should know way, way better. FlashReport gave big play Sunday[4] to a piece on the governor's race in which author David Salaverry suggested there was some sort of moral equivalence between Donnelly's Sharia manure and Kashkari's criticizing Donnelly for taking government perks and being a bad businessman.
They're both "imperfect" GOP candidates, you see.
Get used to being marginal, California Republicans. If you're this obtuse, you deserve it.
This is not a defense of Kashkari. It takes chutzpah to run for the Republican nomination for governor in the largest state after admitting to voting in 2008 for the epic walking debacle that is Barack Obama. But at least Kashkari is not a racist dolt.
Like Tim Donnelly.
Endnotes:
modest comeback: http://www.sfgate.com/politics/article/Jim-Brulte-will-lead-California-GOP-4322422.php
avidly supports: http://act.marshalltuck.com/media/2014/4/17/villaraigosa-endorses-tuck
wrote about: http://www.utsandiego.com/news/2014/may/13/donnelly-neanderthal-disgrace-sharia-kashkari/
big play Sunday: http://www.flashreport.org/blog/2014/05/10/62115/
Source URL: https://calwatchdog.com/2014/05/16/gop-reaction-to-donnelly-dumb-de-dumb-dumb/
---