LeBron James skips CA — again
by John Seiler | July 11, 2014 2:24 pm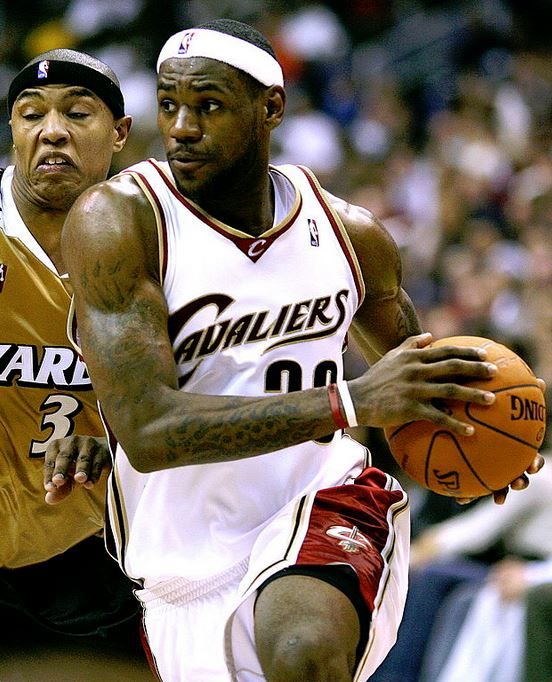 LeBron James just signed a contract to go back to Cleveland from Miami. Travis Waldron at ThinkProgress gloats[1] this disproves theories that sports superstars avoid states with income taxes, such as Ohio, for those without, such as Florida — as James himself did four years ago:
"Now, however, James has returned to Ohio, where the income tax is higher than the 0 percent rate Florida levies, so don't expect a similar drumbeat of anti-tax madness (unless, of course, they argue that Gov. John Kasich's tax cuts are the reason James feels more comfortable going back, or something). That isn't to say James won't feel the impact of state taxes — Kiplinger estimates that he'll pay about $1.19 million in state taxes[2] on his basketball salary alone."
But notice where James did not go: California. He could have come here in 2010, but didn't.
And now, he could have turned the Clippers into a championship team (assuming that crazy Donald Sterling distraction ever goes away), while becoming a Hollywood star like Shaq.
But here's the state top income tax rates:
0 percent — Florida
5.4 percent — Ohio
13.3 percent — California
That is, California would gouge him at 2.5 times the rate of Ohio.
Ohio also is special for James because he was born and raised in Akron, just 40 miles down the 77-Willow Freeway from Cleveland. His family and buddies are there, from childhood through his Cavalier days. As he wrote in his new Sports Illustrated essay [3]up today:
"Before anyone ever cared where I would play basketball, I was a kid from Northeast Ohio. It's where I walked. It's where I ran. It's where I cried. It's where I bled. It holds a special place in my heart. People there have seen me grow up. I sometimes feel like I'm their son. Their passion can be overwhelming. But it drives me. I want to give them hope when I can. I want to inspire them when I can. My relationship with Northeast Ohio is bigger than basketball. I didn't realize that four years ago. I do now."
So once again, Taxifornia loses a potential championship.
Endnotes:
ThinkProgress gloats: http://thinkprogress.org/sports/2014/07/11/3459420/lebron-taxes/
$1.19 million in state taxes: https://twitter.com/Kiplinger/status/487658860245942272
new Sports Illustrated essay : http://www.si.com/nba/2014/07/11/lebron-james-cleveland-cavaliers
Source URL: https://calwatchdog.com/2014/07/11/lebron-james-skips-ca-again/
---