Big blow to bullet train: Fresno County supes now oppose project
by Chris Reed | July 30, 2014 6:45 am
Fresno has long been a hotbed of bipartisan support for the California High-Speed Rail Authority's plans to build a bullet-train network linking Northern and Southern California. The county Board of Supervisors endorsed the project five years ago, the Fresno Bee's liberal editorial page has long been an ardent cheerleader and a fast-rising Republican who's now mayor of Fresno — Ashley Swearengin[1] — has for years rejected the harsh criticism of GOPers in the Legislature and Congress and touted the bullet train.
Essentially, the Fresno establishment bought the idea of the project as economic salvation for a struggling region — even as evidence emerged that undercut the happy talk[2].
But now — even as the project allegedly gains momentum because of new state funding from cap-and-trade fees — the Fresno consensus has vanished.
On Tuesday, county supervisors voted 3-2 to drop their support for the project and to file legal briefs supporting  pending lawsuits vs. the project. This is from the Bee[3]:
The Fresno County Board of Supervisors on Tuesday switched tracks in its position on California's proposed high-speed rail project, voting 3-2 to oppose it.
Supervisors Andreas Borgeas, Debbie Poochigian and Phil Larson supported Poochigian's resolution to oppose California's bullet-train plans. Supervisors Judy Case McNairy and Henry R. Perea voted against the motion.
The action rescinds earlier county votes dating to at least 2009 to support high-speed rail, and asks that the state Legislature place the issue back on the ballot. California voters originally approved Proposition 1A, a $9.9 billion high-speed rail bond measure, in 2008.
The Bee editorial board will not be happy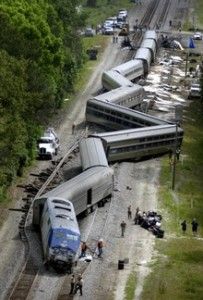 You can expect a Fresno Bee editorial criticizing Fresno County supervisors before long. On July 14, the Bee's editorial board ripped supervisors[4] for even considering ending support for the bullet train:
The supervisors have supported high-speed rail for seven years. Now the board majority is teetering. Shame on them if they lack the backbone to remain united so that Fresno County finally can break free from the shackles of double-digit unemployment and overreliance on bountiful rains to power its agriculture-based economy.
We agree with critics that the California High-Speed Rail Authority has made mistakes. But to those who contend that current plans aren't what originally was passed by voters, we answer: Some of the changes, such as blending high-speed rail with commuter trains, came in response to critics' concerns about escalating costs. Moreover, all major infrastructure projects change during planning and construction. Ideas are refined and adjustments are made in response to real-world challenges. …
Should the majority of supervisors bend in the wind and oppose high-speed rail, they should be called out for what they are — job-killing politicians.
Silicon Valley, Central CA both off the bandwagon
But this hectoring won't change the political realities for Gov. Jerry Brown and the California High-Speed Rail Authority.
Local governments in Silicon Valley don't like the bullet train no matter what its configuration and haven't for years[5] — and they have deep pockets for NIMBY lawsuits tying up construction for decades. Now another region — Central California — is unifying behind the idea that it's time for the project to go away, as the Bee notes:
The vote aligns Fresno County with other San Joaquin Valley counties that have taken formal positions opposing the California High-Speed Rail Authority's plans. Madera, Merced, Kings, Tulare and Kern counties are on record with opposition resolutions, and Kings and Kern are going to court with the rail authority.
The Bee coverage includes no comment from top bullet train officials, including Dan Richard, the board chair who's been on a media blitz of late.
On Monday, he responded in Fox & Hounds[6] to a Cal Watchdog story that F&H picked up ridiculing the idea[7] floated by the rail authority that potential multinational contractors on the project are tantamount to potential investors.
On Saturday, he responded to a U-T San Diego editorial questioning whether the rail authority was meeting its legal obligations with an unusual rebuttal[8] that focused much of its criticism on former state Sen. Quentin Kopp.
He's also wrote a piece[9] for James Fallows of The Atlantic earlier this month rebutting a CalWatchdog post knocking Fallows for his glossing over[10] of bullet-train problems.
Endnotes:
Ashley Swearengin: http://www.cahsrblog.com/2011/06/fresno-mayor-ashley-swearengins-great-pro-hsr-speech/
undercut the happy talk: http://news.fresnobeehive.com/archives/2361
Bee: http://www.fresnobee.com/2014/07/29/4045777/fresno-county-supervisors-vote.html?sp=/99/406/263/1256/
ripped supervisors: http://www.fresnobee.com/2014/07/14/4024762/editorial-fresno-supervisors-should.html
haven't for years: http://online.wsj.com/news/articles/SB10001424052748704677404576285450932801680
Fox & Hounds: http://www.foxandhoundsdaily.com/2014/07/yes-private-sector-will-invest-california-high-speed-rail/
ridiculing the idea: http://calwatchdog.com/2014/07/23/state-peddles-idea-that-bullet-train-contractors-are-investors/
unusual rebuttal: http://www.utsandiego.com/news/2014/jul/27/bullet-train-criticism-rebuttal/
wrote a piece: http://www.theatlantic.com/politics/archive/2014/07/7-ways-in-which-high-speed-rail-would-help-california-according-to-its-chairman/374408/
glossing over: http://calwatchdog.com/2014/07/11/8-ways-james-fallows-is-clueless-about-the-ca-bullet-train/
Source URL: https://calwatchdog.com/2014/07/30/fresno-supes-drop-long-running-bullet-train-support/
---