Unions win court round in battle with charter cities
by Chris Reed | August 29, 2014 7:00 am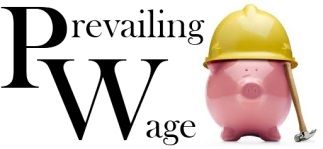 Unions lost round one of their battle with California cities over "prevailing wages" on public works projects in 2012. That's when the California Supreme Court ruled against a law they'd gotten the Legislature to pass targeting charter cities for their refusal to mandate union-level pay on such projects. Here's one law firm's account[1] of the decision:
On July 2, 2012, the California Supreme Court ruled that the state's charter cities are not required to pay prevailing wages under state law for local public works projects that are funded by local funds.  In State Building and Construction Trades Council of California, AFL-CIO v. City of Vista, the court made clear that charter cities in California have the autonomy to decide individually whether to pay prevailing wages for local construction projects. This decision may tempt cities not organized as charter cities to change their legal status, as the city of Vista did in this case, in order to avoid the prevailing wage law.
That led the unions to induce the Legislature to pass a variant on this bill that banned charter cities from using state funds for public works projects unless they paid prevailing wages — and the tweaked version on Wednesday was upheld by a San Diego court. This is from the U-T San Diego:
An attempt by several cities to overturn a state law that forces them to choose between paying generally higher or "prevailing" wages on most public works projects or lose state construction dollars has been turned aside in a tentative court ruling.
San Diego County Superior Court Judge Joel Wohlfeil rejected arguments from the cities of Oceanside, Vista, Carlsbad and El Cajon [and El Centro and Fresno] that the requirement violates the state constitution. …
Wohlfeil wasn't swayed in his tentative decision, ruling the law "appears to legitimately influence local governance by attaching conditions on the receipt of discretionary state funding." He also said pursuing state policy objectives through financial incentives is generally constitutional.
But as I pointed out in a U-T San Diego editorial[2] …
Wohlfeil cited the law's purported objective — "the statewide concern of creating and maintaining a skilled construction work force" — but not the real one: helping unions.
The cities are expected to appeal if Wohlfeil doesn't change his mind before issuing a final decision.
So much for spirit of CA Constitution
While I have blamed the unions and the Legislature in this post, it's worth noting this never would have happened had Gov. Jerry Brown not signed the two bills into law.
It's impossible to look at the intent of the charter city provision in the California Constitution and think these two bills bullying charter cities honor the spirit of the provision's goal of local autonomy.
Who knows this? Yale Law School graduate Edmund G. Brown Jr.
Endnotes:
account: http://www.nixonpeabody.com/CA_Court_ruled_charter_cities_not_required_to_pay_prevailing_wages
U-T San Diego editorial: http://www.utsandiego.com/news/2014/aug/28/court-upholds-unions-prevailing-wage-power-play/
Source URL: https://calwatchdog.com/2014/08/29/unions-win-court-round-in-battle-with-charter-cities/
---