Hospitals seek veto of workers' comp expansion
by Dave Roberts | September 16, 2014 3:49 pm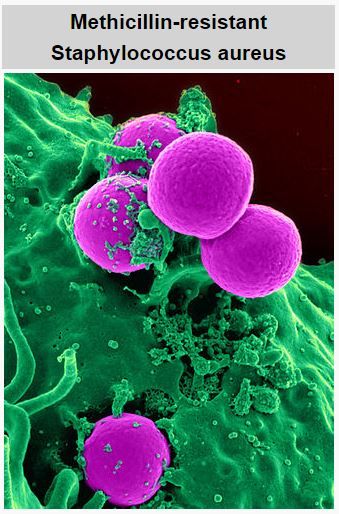 California hospitals could be facing millions of dollars in increased workers' compensation claims if a bill sponsored by the California Nurses Association[1] is signed by Gov. Jerry Brown. As of Tuesday afternoon, Brown had not made a decision[2].
Assembly Bill 2616[3], by Assemblywoman Nancy Skinner[4], D-Berkeley, would expand workers' compensation claims for nurses (and other hospital employees in direct contact with patients) who also are infected with methicillin-resistant Staphylococcus aureus.
MRSA is usually a mild skin infection, causing sores and boils, but occasionally can be life-threatening, according to WebMD.com[5]. It is spread through contact, and is resistant to treatment with antibiotics.
Currentl,y hospital employees must prove that they contracted MRSA in the hospital in order to collect workers' compensation benefits. AB2616 changes that to mandate that there is a presumption that hospital workers contracted the disease in the hospital.
In addition to private hospitals, the bill would apply to state-run hospitals, developmental centers and prison facilities. Those facilities are supported by the state General Fund, which could take a hit if AB2616 becomes law, according to an Assembly legislative analysis[6] of the bill.
"[I]f even one additional MRSA-related workers' compensation claims [sic] was filed and approved as a result of this presumption, the cost could easily be in excess of $200,000 GF," the analysis states.
$172 million
That translates to more than $172 million in additional workers' compensation payouts if just 1 percent of the approximately 86,000 nurses represented by the CNA file MRSA claims. And that does not include the thousands of hospital workers not covered by CNA who would also benefit from AB2616.
About 52,000 MRSA patients were treated in California hospitals in 2007, according to one of the bill's findings citing the Office of Statewide Health Planning and Development[7].
While the bill would be a boon to hospital workers, it could come at the expense of their patients, according to Wendy Kaler, infection control manager at St. Francis Memorial Hospital[8] in San Francisco.
"We're deeply concerned that if AB2616 becomes law, unnecessary claims against hospitals will escalate and our workers' compensation costs will increase," she told the Assembly Insurance Committee on April 23. "Which ultimately means fewer dollars for patient care and quality improvement efforts.
"At a time when hospitals are focused on successful implementation of health care reform and improving the quality of the care we provide, AB2616 leads us in the wrong direction."
Overblown
Kaler, who said she's been working in hospital infection control for 22 years, believes the concern about hospital workers acquiring MRSA is overblown. All hospitals have procedures in place to prevent the spread of infection, she said, unlike the outside environment where 2 percent of the public carry MRSA in their noses and MRSA has been found on a BART car seat.
"This bill is unnecessary and not rational," she said. "Health care workers have never been identified, based upon surveillance and outbreak investigations, as an at-risk population for MRSA skin infections. The hospital is a far more controlled environment, and risk to employees is actually far lower."
Kaler also pointed out that many health care employees work at more than one hospital, making it difficult if not impossible to prove which hospital should be held liable for the workers' compensation claim.
Skinner pointed out that workers' compensation regulations already provide a presumption that public safety employees who have contracted MRSA caught it on the job.
"Now I would not at all withdraw those presumptions for our public safety," she told the committee. "They put their lives on the line for us every day. We have many more females in the profession, but it's a male-dominated profession.
"The female-dominated profession, direct-care hospital workers, that encounter MRSA on a daily basis are not given a presumption on that, and must prove under a workers' comp setting that they contracted it at the workplace.
"The issue is that we would be extending this to a class of employees who by their profession put themselves at risk to help others. So in that context, while it's not completely analogous to public safety workers, there is some similarity."
Outbreak
She was supported by CNA President Malinda Markowitz, who is also a nurse at Good Samaritan Hospital[9] in San Jose.
"Last December my hospital had an MSRA outbreak on the mother-baby unit," she said. "And management decided to issue a letter stating that all employees in the infected units would be tested. And those who tested positive, including workers who were asymptomatic, would be sent home between seven and nine days. And that employees may access their vacation time or not be paid during the forced time off.
"The employees were never told about their rights to access workers' compensation for this type of situation. When the RNs were tested positive, they inquired if the situation qualified for workers' compensation. And they were told it did not.
"This type of situation goes on every day in California hospitals. RN and other health care workers face an enormous amount of pressure and intimidation from management to not file workers' compensation claims, or face claim rejections.
"When nurses do file claims, they are often harassed and embarrassed to the point where they do not proceed with the claim or do not file an appeal if they were rejected."
Deposition
Mike Herald, representing the California Applicants' Attorneys Association[10], said that one nurse who filed a MRSA workers' compensation claim "was put through a lengthy deposition in which they explored virtually every aspect of her private life, including her sexual history, to try to determine if in fact that MRSA could have occurred in any other circumstance. It was a humiliating experience for this person. That's exactly what we want to try to avoid, and why we support AB2616."
But Scott Neely, vice president and chief medical officer for St. Joseph's Medical Center[11] in Stockton, agreed with Kaler that there's good reason to suspect that nurses are not contracting MRSA in the hospital.
"I oppose adoption of the presumption that MRSA skin infections represent an occupational injury due to the fact that there is no clinical or scientific basis upon which to support this conclusion," he said. "There is no data whatsoever to support the idea that health care workers following accepted infection-prevention behaviors are at risk for developing MRSA skin infections as a result of their occupation.
"Thus a presumption that a health care worker acquired an MRSA skin infection at work is simply not based on sound scientific evidence. To the contrary, the only presumption that can be supported by current evidence would be that an MRSA skin infection in a health care worker did not arise as a result of a workplace exposure."
Endnotes:
California Nurses Association: http://www.nationalnursesunited.org/site/entry/california-nurses-association
had not made a decision: http://www.leginfo.ca.gov/pub/13-14/bill/asm/ab_2601-2650/ab_2616_bill_20140905_history.html
Assembly Bill 2616: http://www.leginfo.ca.gov/pub/13-14/bill/asm/ab_2601-2650/ab_2616_bill_20140826_enrolled.pdf
Nancy Skinner: http://asmdc.org/members/a15/
WebMD.com: http://www.webmd.com/skin-problems-and-treatments/understanding-mrsa-methicillin-resistant-staphylococcus-aureus
legislative analysis: http://www.leginfo.ca.gov/pub/13-14/bill/asm/ab_2601-2650/ab_2616_cfa_20140820_185437_asm_floor.html
Office of Statewide Health Planning and Development: http://www.oshpd.ca.gov/
St. Francis Memorial Hospital: http://www.saintfrancismemorial.org/index.htm
Good Samaritan Hospital: http://goodsamsanjose.com/
California Applicants' Attorneys Association: https://www.caaa.org/
St. Joseph's Medical Center: http://www.stjosephscares.org/index.htm
Source URL: https://calwatchdog.com/2014/09/16/hospitals-seek-veto-of-workers-comp-expansion/
---