What about that 'global warming'?
by John Seiler | November 20, 2014 12:51 pm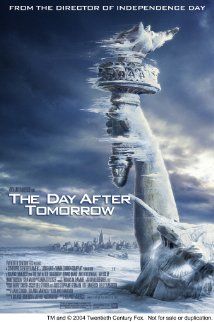 No wonder environmentalist extremists changed "global warming," as in AB 32, the Global Warming Solutions Act of 2006[1], to "climate change."
The Northeast has been blanked by record cold and snow that makes it easier for us to put up with California's high taxes, absurd regulations, absurdist politicians and preposterously high housing costs. The BBC just reported:
New York Governor Andrew Cuomo called it a "historic event", while a local official dubbed the storm "gigantic".
Some places, including the city of Buffalo, are already underneath 5ft of snow, and eight people have died in New York state.
Weather-related deaths were also reported in New Hampshire and Michigan.
Freezing temperatures have continued in many parts of the US, with heavy disruption to travel.
The new storm blast spread across New York early on Thursday, bringing thunder, lightning and the spectre of several more feet of snow.
"It's a force of nature, a massive force of nature," Deputy Erie County Commissioner Richard Tobe told reporters.
"We're prepared, but the storm is gigantic and persistent."
Just two years ago, the same Gov. Cuomo was cited by New York Magazine as one of the "Reasons to Love New York[2]": "Because Our Governor Isn't Afraid to Talk About Global Warming." The article read:
"There were more urgent matters, like restoring electricity to millions. But Governor Andrew Cuomo stepped back for a few minutes to confront the ominous big picture. "People don't want to accept climate change," he said, sitting in his midtown office 36 hours after Sandy had ruinously flooded his state. "But it is real. I believe it's been coming for twenty years. We've denied it, and I've heard the same thing—'No, it's once in a lifetime. It's never going to happen again.' " A disgusted shake of the head. "The frequency is going like this." An asymptotic line traced by his right hand. "My father was governor twelve years. I can count on one hand the number of weather incidents he had. I've been here 22, 23 months, and I think I've had more than my father already." A Democratic politician in New York calling global warming a reality hardly qualifies as a profile in courage."
Of course, although NY Mag uses "global warming," Cuomo uses the P.C. phrase "climate change," which uses any change in the weather — anything at all — as an excuse to increase government control and tyranny over people, while snow-shoveling massive profits to climate-alarmism manipulators like Al Gore[3].
At this point, Gore, Cuomo and other climate doomsters seem to think the 2004 movie "The Day After Tomorrow[4]" — in which global warming absurdly causes global cooling — was a documentary.
UPDATE: Some Drudge Report headlines:
ALL-TIME SNOWFALL RECORD?[5]
FORECAST: Three more feet![6]
BILLS-JETS Game Relocated…[7]
141 year old cold record falls in FL…[8]

Endnotes:
AB 32, the Global Warming Solutions Act of 2006: http://www.arb.ca.gov/cc/ab32/ab32.htm
Reasons to Love New York: http://nymag.com/news/articles/reasonstoloveny/2012/governor-cuomo-global-warming/
Al Gore: http://www.forbes.com/sites/larrybell/2013/11/03/blood-and-gore-making-a-killing-on-anti-carbon-investment-hype/
The Day After Tomorrow: http://www.imdb.com/title/tt0319262/
ALL-TIME SNOWFALL RECORD?: http://www.drroyspencer.com/2014/11/that-epic-fickle-shovel-off-to-buffalo-snow-an-all-time-u-s-record/
FORECAST: Three more feet!: http://www.dailymail.co.uk/news/article-2841992/Round-2-Buffalo-braces-wintry-wallop.html
BILLS-JETS Game Relocated…: http://newyork.cbslocal.com/2014/11/20/report-epic-snowstorm-could-push-jets-bills-as-late-as-tuesday/
141 year old cold record falls in FL…: http://www.news4jax.com/weather/coldest-november-morning-in-38-years-across-usa/29817030
Source URL: https://calwatchdog.com/2014/11/20/what-about-that-global-warming/
---