Top lawyer for controller benefits from much-criticized state perk
by Chris Reed | January 14, 2015 11:00 am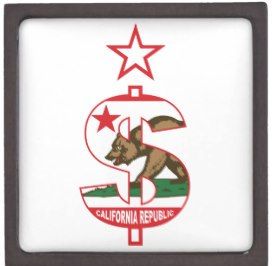 The state government's practice of letting workers defy official state policy and pile up unused vacation days and cash them in upon retirement has been criticized on and off for years. California government watchdogs and journalists have outlined the budget problems this causes and noted other states have much different approaches. Now the Center for Investigative Reporting has a new study[1] out that shows how extensive the problem has become — and how one of the worst abusers is a top official at an agency that's supposed to push financial discretion and integrity:
Tens of thousands of state employees have exceeded the official limit of 80 banked vacation days, leaving the state on the hook for hundreds of millions of dollars.
What are the names of the workers at the top of the list? The State Controller's Office, which collects the information and generally prides itself on transparency, wouldn't say.
Rick Chivaro, the controller's top lawyer, said he considered the information confidential, even though his office routinely discloses salaries of state workers by name.
It turns out that one of the two top vacation troves belongs to Chivaro himself. By June of last year, he had saved up 498 days of vacation, more than six times the limit. If he retired with that much time off, Chivaro could cash out $317,000 ­­– nearly two years of pay.
The Center for Investigative Reporting was able to identify a few of the state's biggest vacation misers by their pay rates and job titles, information provided by Chivaro in response to a public records request. …
Two and a half years ago, the controller's office criticized the California Lottery Commission[2] for failing to enforce the state vacation cap among its employees. Yet the controller's office employs 48 individuals with at least twice the maximum vacation days, the data shows. Seven of them, including its chief of human resources, had more vacation on the books than anyone at the Lottery Commission.
Who is overseeing the overseers?
As Cal Watchdog has pointed out repeatedly, a fundamental problem in trying to rein in the cost of government pensions and perks is that the officials who should be cracking down[3] on the abuses have a financial incentive to look the other way or to downplay problems. The CIR report touched on this angle:
"Wow. That's just wrong," said Joe Nation, professor of the practice of public policy at Stanford University. "Anyone on the inside or the outside (of government) knows that that's wrong."
Nation, a former state lawmaker and municipal water board president, said it's especially inappropriate for senior managers in salaried positions to "be able to take advantage of and abuse rules like this."
What would a more reasonable policy look like? The CIR offers some larger context, than points to another big state:
Workers across the country make do with a finite amount of vacation. Many companies, and some states, have use-it-or-lose-it policies that keep employees from carrying over endless amounts of vacation.
In New York, for example, state workers can't roll over[4] more than 40 days and get paid out for up to 30 days if they quit or retire. At the stingy end of the spectrum, many employers don't let workers save any unused time off at all, according to a survey by the Society for Human Resource Management.
As for unlimited stockpiling of vacation, "I've never seen it in the private sector," said Bruce Elliott, manager of compensation and benefits for the Virginia-based organization. "It's crazy to do that if you don't expect a big expense."
Endnotes:
new study: https://beta.cironline.org/reports/thousands-of-california-state-workers-are-hoarding-vacation-days/
criticized the California Lottery Commission: http://www.sco.ca.gov/files-aud/05_2012ca_lottery_personnel_payroll.pdf
cracking down: http://calwatchdog.com/2012/12/06/post-pension-reform-law-let-the-public-employee-gaming-begin/
can't roll over: https://www.goer.ny.gov/Labor_Relations/ManagementConfidential/Handbook/atten.cfm#Vacation
Source URL: https://calwatchdog.com/2015/01/14/top-lawyer-for-controllers-office-benefits-from-perk-he-should-fight/
---