Direct democracy abuses: Both parties have dirty hands
by Chris Reed | February 5, 2015 11:00 am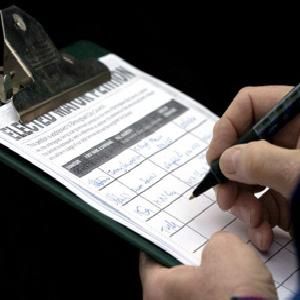 Over the past 14 months, San Diego voters have repudiated the decisions of the Democratic majority on the City Council three times. The most influential Democrat on the council thinks he knows why:
San Diego City Councilman Todd Gloria will ask the City Council and state lawmakers to look into making it harder to put referendums on the ballot after legislation he supported, including raising the minimum wage, were derailed.
Since December 2013, business groups have gathered enough signatures to block three City Council decisions: an update to Barrio Logan's community plan[1], an affordable housing linkage fee[2] and an increase to the city's minimum wage[3].
Voters overturned the Barrio Logan community plan update, and the City Council rescinded its decision on raising the linkage fee, a construction fee that goes toward paying for affordable housing. The minimum wage increase will go before voters in 2016.
Gloria said there was "documented deceit" by the paid signature gatherers who worked to qualify some of the referendums, and he wants to make the process more transparent.
"I think that every San Diegan has real questions about whether the referendary tool is really a tool of the people any longer, or is it really just a high-priced tool that's reserved for folks who can afford lobbyists, consultants and others to really affect a political outcome that they could not get through the normal public process," he said.
That's from a KPBS account[4] from last month.
Direct democracy abuses: Ours are OK, not theirs
Gloria identifies a real problem. But this is a classic example of how hardball politics only offend a politician when his side is on the losing end. The most notable national example is the Senate filibuster rule requiring a supermajority of 60 votes to advance broad categories of legislation. When one party has 51 to 59 seats, it views the other party's use of the filibuster as un-American and undemocratic. But when the same party is in the Senate minority, the filibuster is depicted as a wise way to slow down hasty and impulsive lawmakers and to encourage bipartisanship.
The San Diego Democrats who worry about the sanctity of direct democracy because of the deceptiveness of paid signature-gatherers have had little or nothing to say about the increasingly common practice of unions encouraging fake signatures to make it more likely that initiative petitions are invalidated when election officials' samples of petitions show irregularities.
Here's part of an overview of this phenomenon that I wrote for Cal Watchdog in November 2012[5]:
For decades, signature-gathering to win placement of measures on the local or state ballot in California has followed a basic script. Once proponents gathered some 30 percent more signatures than the minimum threshold necessary, they shut down operations, confident that their measure would easily make the ballot.
But in the past three years, this script has been rewritten, at least when it comes to measures that threaten the interests of public employee unions or that target their supporters. …
In November 2009, an attempt to recall Assemblyman Anthony Adams, R-Claremont, never made the ballot[6] even though proponents turned in 58,384 signatures –- 63 percent more than the 35,825 necessary to force a vote on whether Adams should be ousted. A random sample of 1,839 ballots had shown only 42 percent were valid.
Adams was a darling of unions for providing a decisive vote in the Legislature in February 2009 for $12.8 billion in higher income, sales and vehicle taxes, breaking past promises to his constituents. …
In July 2010, a proposed initiative to force the outsourcing of more government services by the San Diego city government faced a similarly mysterious demise[7]. [Advocates] turned in 134,441 signatures -– 39 percent more than the 96,834 needed. But a random sample of 3 percent of signatures showed so many duplicate signatures and ineligible signers that officials estimated only 74,732 were valid.
In July 2011, a proposed initiative that would have changed the makeup of the San Diego Unified school board and likely weakened the local teachers union's control of the board also failed[8]. San Diegans 4 Great Schools turned in 129,283 signatures –- 39 percent more than the 93,085 needed. But a full hand count found that just 90,027 were valid –- with a stunning 11.4 percent of the signatures being duplicates.
A leader of San Diegans 4 Great Schools expressed bafflement at this "aberration." But in San Diego political circles, it was accepted as a given that local union members had monkey-wrenched both the 2010 and 2011 initiatives.
This remains true. In San Diego, backers of ballot measures with any anti-union overtones have changed how they gather signatures, spending much more money and time to prevent this form of election fraud. Deceptive signature-gatherers are not the only problem with direct democracy in California's second-largest city
Endnotes:
update to Barrio Logan's community plan: http://www.kpbs.org/news/2013/dec/17/barrio-logan-community-plan-go-voters/
affordable housing linkage fee: http://www.utsandiego.com/news/2014/feb/18/linkage-housing-fee-referendum/
the city's minimum wage: http://www.kpbs.org/news/2014/oct/16/referendum-against-minimum-wage-ordinance-successf/
KPBS account: http://www.kpbs.org/news/2015/jan/08/todd-gloria-wants-make-it-harder-pass-referendums/
November 2012: http://calwatchdog.com/2012/11/29/the-union-assault-covert-and-overt-on-direct-democracy/print
never made the ballot: http://www.capitolweekly.net/article.php?xid=yff90pjuowx9n9
similarly mysterious demise: http://www.utsandiego.com/news/2010/jul/01/demaio-wont-challenge-decision-outsourcing-measure/?print&page=all
also failed: http://www.voiceofsandiego.org/education/article_c78abfd2-acaf-11e0-84eb-001cc4c002e0.html
Source URL: https://calwatchdog.com/2015/02/05/direct-democracy-abuses-both-parties-have-dirty-hands/
---