Soaring costs vex health care witnesses
by Dave Roberts | February 10, 2015 3:26 pm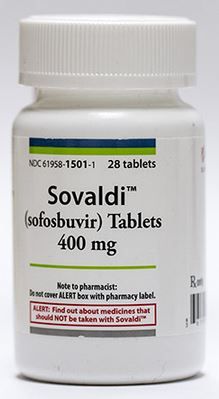 The escalating cost of health care is making sick patients wait until they get sicker before receiving the medicine that would cure them. That was one of the warnings from a Feb. 4 California Senate Health Committee[1] hearing[2] titled, "Making Health Care Affordable: What's Driving Costs?"
A dozen health care experts blamed rising costs on a variety of factors:
State-mandated hospital staffing ratios result in labor shortages.
Health care workers receiving the highest industry wages in the country.
Some prescription drugs cost $1,000 per pill or more.
Increased consolidation has led to a lack of competition.
A lack of transparency in pricing.
Governmental under-reimbursement for Medi-Cal and Medicare patients is shifting costs to private insurance.
California's aging population results in more illness and expensive end-of-life care.
The largest cost for California hospitals is labor, which accounts for 58 percent of expenditures, according to Anne McLeod, senior vice president for the California Hospital Association[3].
The problem is getting worse. Employee compensation increased twice as fast in California hospitals compared to all private industries from 2001-10, according to McLeod. Hospital employees in Northern California comprise the top 10 highest paid geographical areas in the country – with New York City at number 11.
As a result, Northern California health care prices are 38 percent higher than in Southern California, according to Jim Araby, executive director of the UFCW Western States Council[4].
Better pay
Committee Vice Chair Janet Nguyen[5], R-Garden Grove, said she's shocked that Northern California hospital workers are paid better than those in Southern California, especially when the cost of housing in Sacramento is much cheaper than in Orange County.
McLeod responded there are fewer trained health care workers in Northern California, resulting in some nurses being better paid than primary care physicians.
Contributing to the problem are what McLeod called "arbitrary" state-mandated minimum staffing ratios. "If they were relaxed and more in line with the national average, that would free up a large portion of the workforce immediately," she said.
A California HealthCare Foundation[6] study[7] concluded that the ratios, which vary depending on the type of care unit, had "no significant impact on the quality of patient care." But attempts to reduce or eliminate the staffing requirements would face strong opposition from unions like the California Nurses Association[8] and National Nurses United[9], which are pushing for minimum staffing ratios in the rest of the country.
Although prescriptions drugs account for just 10 percent of health care costs, the high price of medicine dominated the committee's discussion. The focus was on the new Hepatitis C drugs: Sovaldi, which costs $1,000 per pill, and Harvoni at $1,125 per pill. A 12-week treatment costs $84,000 for patients taking Sovaldi and $94,500 for Harvoni.
Pricing
The attack on expensive drugs was led by Dr. Sameer Awsare[10], associate executive director in adult and family medicine for Kaiser Permanente[11]. "Nothing is of more concern to Kaiser Permanente than how the pharmaceutical industry has priced specialty drugs[12]," he said. "That is extremely concerning to us."
The cost of specialty drugs in the United States is projected to quadruple to $402 billion in 2020 from the $87 billion spent in 2012, Awsare said. Specialty drugs currently account for 25 percent of total drug spending, despite comprising just 1 percent of drug prescriptions. By 2020, specialty drugs will account for 50 percent of total drug costs.
In reference to the Hepatitis C drugs, Awsare said, "The pricing actually stands in the way of patients getting benefits from this medication. If this drug was actually used to treat all 3 million patients that have Hepatitis C in the United States, the list price would be about $300 billion. And this is actually the total amount of money we spend on every other drug in this country."
This is resulting in rationing of medicine only to the sickest patients.
"People understand that we have limited resources in this country," said Awsare. "And what some of the professional guidelines are suggesting is that you actually … prioritize how you would treat patients. And this is a really odd situation to put a physician or clinician in.
"This would be a tough conversation to have with your patient. You have to say to them, 'You know, you're not really sick enough to get this medication at this point.' The Liver Society guidelines actually tell you to prioritize for people who have really severe cirrhosis. Yet when patients have just the early part of Hepatitis C, they can get this drug and be cured 95 to 99 percent of the time.
"If we're going to tell them, 'Why don't you wait a little bit until you're sicker, then maybe you can have this medication,' as a clinician I find this a very difficult conversation to really have with my patient."
Awsare dubbed Sovaldi "the canary in the pipeline." Cancer drug prices are increasing 10 percent per year with 11 priced over $100,000 for a year's supply. "This is absolutely outrageous," he said. "The drug makers simply need to do the right thing by pricing their products appropriately and fairly without bankrupting the system. I think we have a looming crisis ahead. The status quo is unacceptable."
Industry defense
Gregg Alton, executive vice president for Gilead Sciences[13], which manufactures Sovaldi and Harvoni, defended his industry. He pointed out that drug manufacturers have transformed HIV/AIDS from a death sentence 20 years ago to a managed illness today. Patients who formerly had to ingest a 20-drug cocktail every day now have to take only one pill to manage their condition.
Similarly, Hepatitis C, which infects approximately 200 million people worldwide, 3.2 million Americans and 600,000 Californians, has also been brought under control, according to Alton.
"We have been working on Hepatitis C since the late '90s – it's been a long road," he said. "At that time the only treatments available, and this was up to a year ago, were very toxic … really making those products unacceptable and actually unusable to many patient populations. We were able to cure about half to two-thirds of patients who were actually willing and eligible to undergo that type of therapy.
"Today we can now cure Hepatitis C with one pill a day without all of the horrible side effects. For about 45 percent of the patients, we can do that with eight weeks of therapy. For about another 45 percent of patients, we can do that with 12 weeks of therapy." The remaining 10 percent requiring longer therapy and formerly had no chance for a cure at all, he added.
Pricing factors
Alton discussed the factors that went into the pricing of Sovaldi and Harvoni at $1,000 or more per pill.
"We price those really on the clinical benefit of those products, the economic and public health values of those," he said. "We really emphasize the value of a cure. These are not drugs that patients take for the rest of their lives. I think that's a very important difference when you're comparing it to drugs that you have to take annually every year.
"We compared it to the cost of existing regimens that were out on the market at that time. Existing regimens were just about $96,000. The cost of treating Hepatitis C with Sovaldi or Harvoni is substantially less than what it cost to treat Hepatitis C a year and a half ago. Some of the studies have shown that we actually reduced the cost from roughly $180,000 per cure to roughly $110,000 per cure."
Obamacare
But while drug prices are a growing problem, a larger cost driver may be government-run health care, including the Affordable Care Act (also known as Obamacare).
"Most policy makers and observers of the health care industry fail to recognize that the implementation of the ACA is costing California hospitals more than $22 billion for the first 10 years since its enactment," said McLeod. "And this is through cuts in the Medicare program. It's anticipated that by 2019, annual losses California hospitals will experience in treating Medicare patients will top $9 billion a year.
"The chronic and severe underfunding of government programs creates a cost shift to the commercial market. There's no getting around that. Government funding will continue to worsen, as we see with the ACA cuts, and the cost-shift will grow.
"What's most alarming is Medi-Cal reimbursement to hospitals. Medi-Cal is estimated to cover up to one in three Californians when the ACA is fully implemented. That means one in three Californians will pay hospitals a rate that is up to 40 percent negative margin for that hospital to provide care."
McLeod added that, despite the gloom and doom prognosis for California's health care future, the state is actually doing better than the rest of the country.
"I think we have a lot to be proud of in California," she said. "California actually delivers care on a per capita basis that is 8 percent below the national average. Why? Primarily due to our expertise in care delivery and care management. This has resulted in some of the lowest hospital utilization rates in the nation."
The informational hearing was the second in a series, according to committee chair Sen. Ed Hernandez[14], D-West Covina. The date for the next one has not been set.
Endnotes:
California Senate Health Committee: http://shea.senate.ca.gov/
hearing: http://calchannel.granicus.com/MediaPlayer.php?view_id=7&clip_id=2530
California Hospital Association: http://www.calhospital.org/
UFCW Western States Council: http://www.ufcwwest.org/
Janet Nguyen: http://district34.cssrc.us/
California HealthCare Foundation: http://www.chcf.org/
study: http://www.chcf.org/~/media/MEDIA%20LIBRARY%20Files/PDF/A/PDF%20AssessingCANurseStaffingRatios.pdf
California Nurses Association: https://cnabenefittrust.org/
National Nurses United: http://www.nationalnursesunited.org/issues/entry/ratios
Dr. Sameer Awsare: http://mydoctor.kaiserpermanente.org/ncal/provider/sameerawsare#tab|2|1|Professional|/ncal/provider/sameerawsare/about/professional?professional=aboutme.xml&ctab=About+Me&cstab=Professional&to=1&sto=0
Kaiser Permanente: http://shopplans.kp.org/NCAL_brand_Desktop?WT.mc_id=137169&WT.srch=1&WT.seg_1=PF-1-6WeLRagT-pcrid-5944915484-kaiser%20permanente-e&AdID=5944915484
specialty drugs: http://www.bcbsm.com/index/health-insurance-help/faqs/plan-types/pharmacy/what-are-specialty-drugs.html
Gilead Sciences: http://www.gilead.com/
Sen. Ed Hernandez: http://sd22.senate.ca.gov/
Source URL: https://calwatchdog.com/2015/02/10/soaring-costs-vex-health-care-witnesses/
---