Teachers want LAUSD to ignore state law, 2012 ruling
by Chris Reed | February 28, 2015 8:50 pm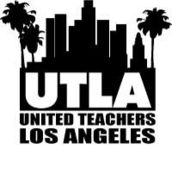 The United Teachers Los Angeles held a large rally[1] Thursday showing strong rank-and-file support for the union's demands that the giant Los Angeles Unified School District provide an 8.5 percent raise and cut down classroom sizes. LAUSD officials have offered a 5 percent raise.
A third key demand by UTLA hasn't gotten as much attention, and it seems to be one the school district could never accept. The union wants LAUSD officials to adopt a vague teacher-evaluation process and to use 2011-12 standards in evaluating teacher performance for the current school year. The UTLA's proposal can be seen here[2].
But as a Los Angeles Superior Court's 2012 ruling in the Doe v. Deasy case made clear, LAUSD's teacher evaluation methods used in 2011-12 and before then violated a plainly written 1971 state law, the Stull Act. Its key provision requires that student progress be considered in teacher evaluations.
"(a) The governing board of each school district shall establish standards of expected pupil achievement at each grade level in each area of study. (b) The governing board of each school district shall evaluate and assess certificated employee performance as it reasonably relates to: (1) The progress of pupils toward the standards established pursuant to subdivision (a) and, if applicable, the state adopted academic content standards as measured by state adopted criterion referenced assessments."
Judge James C. Chalfant is unlikely to be happy with this development. In his 2012 ruling, he noted that district leaders' testimony in defense of their policies actually confirmed the violation of state law.
"Superintendent [John] Deasy agrees that the District's current evaluation system does not comply with the Stull Act. Thus, he testified that there is not uniform process to include any student achievement in teacher evaluations … . His admissions underscore the above conclusion that the District is not complying with the Stull Act."
UTLA believes, with good evidence, that Deasy wanted LAUSD to lose the lawsuit because of his frustration over teacher reviews he considered inadequate. Its members played a key role[3] in his recent exit as superintendent.
The EdVoice reform group filed the lawsuit against LAUSD on behalf of several students it argued were being harmed by the failure to include pupil progress in teacher performance reviews.
Reformers hoped the Doe vs. Deasy win would have a ripple effect around the state, with districts updating teacher evaluation policies.
However, EdVoice issued a report[4] in January that found few school districts around the state properly complied with the Stull Act. Key findings:
• The majority of districts do not formally assess whether or not a student is actually learning when considering the job performance of that student's teacher.
• The San Ramon Valley and Upland Unified School Districts are in violation of the law by explicitly prohibiting the use of mandatory measures of pupil progress.
• Overall, 86.5% of evaluations did not include a connection to pupil progress in their comments. Even in the best district, only 36% of district's teachers had an evaluation that included any mention of pupil progress.
• In one district, 100% of teachers received a rating of "meets standards"; however, the overwhelming majority of actual evaluations provided no evidence that students in the teacher's classroom made any progress in reaching grade-level expectations.
Endnotes:
large rally: http://www.dailynews.com/social-affairs/20150226/threatening-to-strike-teachers-rally-in-downtown-los-angeles
here: http://www.utla.net/system/files/UTLAMOUProposal.pdf
key role: http://www.latimes.com/opinion/readersreact/la-le-1004-deasy-mailbag-20141004-story.html
report: http://edvoice.org/sites/default/files/STUDENT%20PROGRESS%20IGNORED.pdf
Source URL: https://calwatchdog.com/2015/02/28/teachers-want-lausd-to-ignore-state-law-2012-ruling/
---