CA marijuana activists push mixed baggie of initiatives
by James Poulos | March 19, 2015 12:29 pm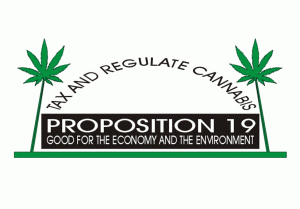 Despite new highs[1] of enthusiasm, Californian pot legalization activists complicated their own path to victory by forging ahead with competing ballot initiatives that could split the vote needed for any to prevail. The disorderly advance underscored the reality that momentum alone has not been enough to bring clarity to the debate over how much to loosen state marijuana laws.
But even if the latest attempts at legalization fail in 2016, proposed[2] changes in federal law could alter the landscape in California all on their own. Pending that development, however, analysts have focused intently on the Golden State, a political bellwether and potential market behemoth for legal recreational marijuana use.
California's population is nine times that of neighboring Oregon, where last November voters passed Measure 91[3] to legalize pot for recreational use.
Dueling initiatives
The four different groups pursuing independent ballot initiatives proved to have one thing in common: a small political footprint. "None of the groups are historically likely to make the ballot," Smell the Truth observed[4], "but thanks to record-low voter turnout in the 2014 California general election, the bar has never been lower for groups who want to get their issue on the ballot."
The number of signatures required for an initiative is based on voter turnout in the previous general election. Last November's election suffered [5]the lowest voter turnout in California history.
Yet the stakes have been raised this year by a sense that statewide support for legalized marijuana has never been stronger. Failure now would raise a daunting prospect for future election cycles, when the expected higher turnout in 2016 could make it substantially harder to land an initiative on the ballot in 2018.
The track record for legalization initiatives hasn't given advocates much reason for confidence. Activists have struggled for half a decade to leverage grassroots energy into victory at the ballot box, first putting legal pot before voters in 2010, with Proposition 19.
According to Ballotpedia[6], Prop. 19 got 46 percent of the vote, with 54 percent opposed. As is it was put by Weed Blog,[7] a marijuana activist site:
"Proposition 19 failed on Election Day, but it started the conversation in California and beyond about what it would take to successfully legalize marijuana. Since then California marijuana legalization has failed to gain traction. No initiative made the ballot in 2012 or 2014."
But by 2016, the hope is that six more years of activism, along with the successful legalization efforts in other states, will have changed the mood of California voters. Moreover, presidential election years, such as 2016, tend to have greater turnout, meaning generally more liberal voters than non-presidential elections, such as 2010.
Four proposals
To sum up a complex landscape, organizers behind the four competing ballot initiatives all hope to draw on lessons learned and talent accumulated from the failed efforts of recent years in California, as well as the successful initiatives in other states. But they differed in their approaches and objectives, revealing substantial fissures in the pro-pot agenda.
The four proposals:
One proposal, advanced by Omar Figueroa, a lawyer, focused on shoring up the interests of Californians who have managed to build up the marijuana industry so far, such as smaller farmers. Figueroa's initiative vowed[8] to "protect and incentivize 'artisan' or small farm cannabis cultivators and 'cottage' cannabis producers" — the better to prevent large corporate interests from rushing in to capitalize on California's potentially vast legal marijuana market.
Another effort, pushed by the activists behind the three-time-losing California Cannabis Hemp Initiative, sought to go beyond the personal use and possession of marijuana, adding the legal cultivation of hemp into the mix. "It's not enough to just allow our citizens the right to legally use cannabis as other state's have done," according[9] to the initiative's website. "With the passing of the California Cannabis Hemp Act of 2016, California will be the first state in the country to re-assert our sovereign right to decriminalize the cannabis hemp plant and restore it to it's [sic] historic place in our world as the earth's #1 renewable natural resource."
Meanwhile, a third proposal took shape under the auspices of the organization that fell short in 2014 with the so-called Marijuana Control, Legalization and Revenue Act. Emphasizing the importance of building consensus through open-source drafting, the group has renewed[10] its "pledge of responsibility to all our draft contributors" for fully representative language — to be determined.
Californians are also likely to face an eventual initiative from the Coalition for Cannabis Policy Reform, also known as ReformCA. That group succeeded in landing[11] Proposition 19 on the 2010 ballot. Unlike rival groups, ReformCA boasted[12] the support of powerful organizations ranging from the National Organization for the Repeal of Marijuana Laws and the Drug Policy Alliance to the NAACP.
Federal reform
While Californians awaited greater clarity on what sort of initiative would command the greatest support, Sen. Barbara Boxer, D-Calif., took an opportunity quietly to lend[13] her support to a new federal bill that would loosen marijuana laws nationwide — the so-called Compassionate Access, Research Expansion, and Respect States Act, or CARERS. According to Americans for Safe Access[14]:
"The bill, unveiled last week by Sens. Cory Booker (D-N.J.), Kirsten Gillibrand (D-N.Y.) and Rand Paul (R-Ky.), would end the federal prohibition on medical marijuana and offer clarity to states that have approved the drug for medical use. Among its many features, the bill would reclassify marijuana in the federal government's eyes, moving it from the Schedule 1 category of drugs deemed to have no accepted medical use to Schedule 2."
California's other U.S. senator, Dianne Feinstein, has been a noted opponent of legalization. But according to SFWeekly, she indicated[15] she was reviewing the new bill.
Boxer is retiring after the 2016 election. California Attorney General Kamala Harris, also a Democrat, has announced her bid to replace Boxer. In February, Harris [16]said, "I don't have any moral opposition to legalization."
Endnotes:
new highs: http://www.leafly.com/news/headlines/leafly-cannabis-legalization-update-3-16-2015
proposed: http://www.npr.org/blogs/itsallpolitics/2015/03/16/393444049/obama-2016-contenders-deal-with-changing-attitudes-on-marijuana
Measure 91: http://ballotpedia.org/Oregon_Legalized_Marijuana_Initiative,_Measure_91_%282014%29
observed: http://blog.sfgate.com/smellthetruth/2015/03/11/california-marijuana-legalization-already-a-four-way-tussle/
suffered : http://www.sacbee.com/news/politics-government/election/article4237488.html
Ballotpedia: http://ballotpedia.org/California_Proposition_19,_the_Marijuana_Legalization_Initiative_%282010%29
Weed Blog,: http://www.theweedblog.com/initiatives-california-marijuana-legalization-2016/
vowed: http://www.californiacannabis2016.com/
according: http://www.cchi2016.org/
renewed: http://www.marijuanacontrollegalizationrevenueact.com/
landing: http://ballotpedia.org/California_Proposition_19,_the_Marijuana_Legalization_Initiative_%282010%29
boasted: http://www.cannabispolicyreform.org/ccpr-coalition-partners
lend: http://www.washingtonpost.com/blogs/govbeat/wp/2015/03/18/sen-boxer-quietly-backs-bipartisan-medical-marijuana-bill/
Americans for Safe Access: http://www.safeaccessnow.org/senators_booker_paul_and_gillibrand_introduce_unprecedented_comprehesive
indicated: http://www.sfweekly.com/thesnitch/2015/03/18/barbara-boxer-joins-senate-marijuana-legalization-bill-feinstein-still-holding-out
Harris : http://www.sfgate.com/bayarea/article/State-AG-Kamala-Harris-says-she-not-opposed-to-6088406.php
Source URL: https://calwatchdog.com/2015/03/19/ca-marijuana-activists-push-mixed-baggie-of-initiatives/
---