Pension funds' goal: High returns or symbolic stands?
by Chris Reed | April 11, 2015 5:47 am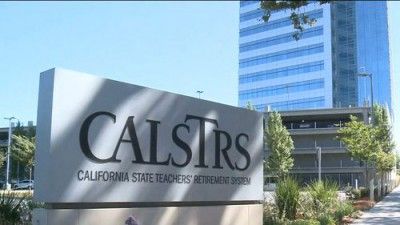 Government pension funds around America have for years been pressured to take stands on political issues by investing or not investing in particular companies or industries. Pension fund managers bent on maximizing returns typically push back, especially in an era in which most pension systems are underfunded.
In 2010, for example, the California Public Employees' Retirement System faced criticism[1] for "thumbing its nose" at a state law written by Sen. Joel Anderson, R-El Cajon, intended to force CalPERS to divest in firms doing business with Iran.
Calpensions.com explained this defiance at the time:
Consultants have estimated that boycotts of corporate stocks to end racial apartheid in South Africa and reform the tobacco industry cost CalPERS and CalSTRS billions of dollars, with no hard evidence of any results.
Now when pressured to sell or "divest" investments, a new policy adopted by the California Public Employees Retirement System last year gives priority to the "fiduciary duty" to manage money for the benefit of retirees.
Pressure to sell or "divest" investments for other reasons is met by "constructive engagement" with targeted corporations, if dumping the holdings and barring future purchases are not in the best financial interest of members of the retirement system.
CalSTRS more pliant than CalPERS
Now CalPERS and CalSTRS are facing new pressure to take stands on issues. Senate President Pro Tem Kevin de Leon, D-Los Angeles, is pushing a bill that could force the giant pension funds to begin scrapping their coal investments.
CalSTRS is taking a less pugnacious stand than CalPERS did over Anderson's law. According to Capitol Weekly[2], "The CalSTRS board directed its staff and consultants last week to evaluate the risk of investments in thermal coal companies, jumping ahead of pending legislation that would require CalSTRS and CalPERS to divest thermal coal holdings."
But CalSTRS is in a bind over demands from the California Federation of Teachers that it end its investments in gun makers. More from Capitol Weekly:
Last week the California Federation of Teachers led a large and emotional protest of the CalSTRS failure to divest holdings in the manufacturer of an assault rifle used to kill 20 children and six educators at a Connecticut elementary school in December 2012.
"CalSTRS has hundreds of billions in investments," Jeff Freitas, CFT secretary-treasurer, told the board. "Even if we take a loss in removing this portfolio from our retirement fund, it is the right thing to do."
CalSTRS quickly sold $3 million in stock of two other gun manufacturers. But its holding in the assault rifle manufacturer, estimated at $8.8 million two years ago, is part of a $375 million investment in a long-term Cerberus private equity fund.
If it broke the Cerberus contract, CalSTRS could suffer a major financial loss and, some fear, perhaps the ability to contract in the future with top private equity funds, which are expected to provide above-market returns.
Investment czar: Divesting doesn't cause change
While CalSTRS seems more willing than CalPERS to change its investments to take political stands, Chris Ailman, its top investment advisor, isn't convinced this approach makes sense. He made his views known at the last CalSTRS board meeting:
"I've been involved in five divestments for our fund," Ailman told the CalSTRS board last week. "All five of them we've lost money, and all five of them have not brought about social change."
This observation about divestment being symbolic, not consequential, appears particularly on point with gun manufacturers, given constitutionally guaranteed rights of gun ownership.
Endnotes:
criticism: http://calpensions.com/2010/02/25/calpers-thumbs-nose-at-legislature-on-iran/
Capitol Weekly: http://capitolweekly.net/calpers-moves-coal-divestment/
Source URL: https://calwatchdog.com/2015/04/11/pension-funds-goal-high-returns-or-symbolic-stands/
---