CalChamber plans another successful year of defeating "job killer" bills
by John Hrabe | April 14, 2015 7:58 am
Sacramento's been taking care of business.
Last week, the California Chamber of Commerce, known simply as CalChamber, announced a preliminary draft[1] of its "job killer[2]" bills, an annual list of proposed legislation that will hurt the state's business community and economic competitiveness.
This year's list includes 16 bills that, the chamber says, will make it harder to do business in California by increasing labor costs, litigation costs, health care costs and taxes. Notably excluded from the chamber's list is a $10 billion sales tax on services[3] that is being proposed by State Senator Bob Hertzberg, D-Van Nuys.
"Although we will be opposing a number of bills throughout this year, the 'job killer' list represents the worst of the worst," said Allan Zaremberg, president and CEO of the California Chamber of Commerce. "These proposals will unnecessarily increase costs on California employers that will likely lead to a loss of jobs."
"Job Killer" Bills: 93 percent defeated since 1997
Although organized labor and environmental groups provide major financial and grassroots support to legislative Democrats, they've largely been unsuccessful in passing bills branded "job killers" by CalChamber.
Since 1997, the not-for-profit business advocacy group has identified 631 bills as "job killers," of which only 46 have made their way into becoming state law. That's a 93 percent success rate for the organization that represents 13,000 members[4], including Fortune 500 companies such as Microsoft and Walt Disney.
The chamber's success has remained constant under both Republican and Democratic governors. During the past decade, 357 bills have been dubbed job killers with just 14 becoming law. It's also scored major legislative victories while Democrats maintained a super-majority in both houses of the legislature.
Gov. Jerry Brown delivers for CalChamber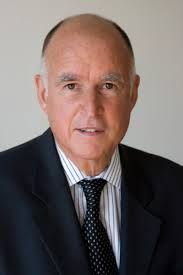 And the chamber's best years have come with Jerry Brown in the governor's mansion.
"Over the past four years, the Chamber has marked 129 bills as job killers. Only 8 of these measures have been signed into law," points out Joel Fox, publisher of Fox and Hounds Daily, the state's leading business blog.
Fox also credits the chamber's success at defeating "job killer" bills with the state's improving economic climate. California's unemployment rate has dropped from 8 percent in February 2014 to 6.7 percent in February 2015. According to the state's Employment Development Department[5], California added nearly a half-million jobs, a year-over-year increase of 3.1 percent.
Although California's unemployment rate is higher than the national average of 5.5 percent, the state has been the country's most improved economy. In February, the Golden State added 29,400 jobs, the nation's best over-the-month increase, according to the Bureau of Labor Statistics[6].
"If many of the defeated bills passed," Fox asks[7], "would California's job creation number be so strong?"
"Part of the credit for this success goes to the California Chamber of Commerce's effort to rally against bills that would hinder job creation and hurt the economy," he said.
So, what's included in this year's list of "job killer" bills?
2015 "Job Killer" Bills
AB357 (David Chiu, D-San Francisco): Requires retailers and restaurants to give employees at least two-weeks' notice for their work schedule.
SB3 (Mark Leno, D-San Francisco): Increases the minimum wage by $3.00 over the next two and a half years and imposes future automatic increases tied to inflation.
SB406 (Sen. Hannah-Beth Jackson, D-Santa Barbara): Eliminates the small business exemption from the state's family and medical leave law.
SB350 (Kevin de León, D-Los Angeles): Forces the state by 2030 to reduce petroleum use by 50 percent, increase the current Renewable Portfolio Standard to 50 percent and increase energy efficiency in buildings by 50 percent.
SB684 (Sen. Loni Hancock, D-Berkeley): Raises taxes on publicly-held corporations and financial institutions.
ACA 4 (Jim Frazier, D-Oakley): Lowers the vote threshold from two-thirds to 55 percent for new local tax measures.
SCA 5 (Hancock): Lowers the vote threshold from two-thirds to 55 percent for new local tax measures.
AB356 (Das Williams, D-Santa Barbara): Imposes new regulations and water monitoring restrictions on oil and gas drilling projects.
AB1490 (Anthony Rendon, D-Lakewood): Imposes a de facto ban on oil fracking and oil well stimulation activities by halting any activity after a nearby earthquake of a magnitude 2.0 or higher.
SB32 (Fran Pavley, D-Agoura Hills): Raises California's greenhouse gas emissions limits to 80 percent below the 1990 level by 2050 and gives the State Air Resources Board authority to set interim standards for 2030 and 2040.
SB546 (Leno): Requires health insurance companies to comply with new regulations before increasing their premiums.
AB359 (Lorena Gonzalez, D-San Diego): Bans grocery stores from laying off workers during a transfer in store ownership.
SB576 (Leno): Prevents mobile applications from collecting or sharing a user's location data without consent.
AB244 (Susan Talamantes Eggman, D-Stockton): Makes changes to the state's foreclosure rules with respect to successor in interest.
AB465 (Roger Hernández, D-Baldwin Park): Prevents workers and employers from reaching agreements that include any waiver of labor protections as a condition of employment.
SB203 (Bill Monning, D-Carmel): Singles out sodas and some sugar-added drinks for health warning labels, but excludes other unhealthy beverages.
Endnotes:
preliminary draft: http://www.calchamber.com/Headlines/Pages/04102015-CalChamber-Releases-2015-Preliminary-Job-Killer-List.aspx
job killer: http://www.cajobkillers.com/
10 billion sales tax on services: http://calwatchdog.com/2015/01/21/hertzberg-proposes-10-billion-sales-tax-on-services/
that represents 13,000 members: http://www.calchamber.com/aboutus/Pages/Default.aspx
state's Employment Development Department: http://www.edd.ca.gov/About_EDD/pdf/urate201503.pdf
Bureau of Labor Statistics: http://www.bls.gov/news.release/laus.nr0.htm
Fox asks: http://www.foxandhoundsdaily.com/2015/03/calchambers-campaign-to-stop-job-killer-bills-a-success-as-ca-gains-jobs/
Source URL: https://calwatchdog.com/2015/04/14/calchamber-plans-another-successful-year-of-defeating-job-killer-bills/
---