'Job killer' employee schedule bill passes Assembly committee
by Dave Roberts | May 4, 2015 5:00 am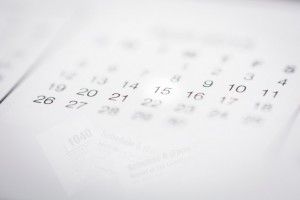 [1]A bill that punishes businesses for changing employees' work schedules recently passed the Assembly Labor and Employment Committee[2], despite the California Chamber of Commerce[3] warning that it's a "job killer."[4]
Assembly Bill 357[5] affects California food and retail businesses with at least 10 stores and 500 employees that change or cancel a worker's scheduled shift or require an employee to be "on call" to work. Those businesses must provide the following extra compensation for changed schedules:
One hour of pay at the employee's regular hourly rate if less than seven days' notice but at least 24 hours' notice is given to the employee.
Two hours of pay for each shift of four hours or less if less than 24 hours' notice is given.
Four hours of pay for each shift of more than four hours if less than 24 hours' notice is given.
When those businesses require an employee to be available to work but the employee is not called in to work, it must provide two hours of pay for a shift of four hours or less and four hours of pay for shifts of more than four hours.
In addition, AB357 prohibits these businesses from firing or discriminating against employees because they receive CalFresh[6] food assistance or either receive CalWORKS[7] cash aid or are a parent, guardian or grandparent of children who receive CalWORKs cash aid. The bill also allows employees to leave work for eight hours twice a year without pay to attend appointments at a county human services agency.
The Chamber of Commerce argues that the bill "dramatically increases the cost of doing business for a broadly defined 'food and general retail establishment' in California by exposing employers to significant penalties and litigation for accommodating employee and business scheduling demands, creating a new protected classification for employees, and a new leave of absence for employees."
The Chamber has labeled it a job killer because it:
"Creates significant penalties against employers for schedule changes, which will limit flexibility.
"Discourages employers from offering additional work to part-time employees.
"Creates new leave of absence for employees.
"Creates a new, protected classification of employees.
"Subjects employers to multiple threats of extensive litigation."
CalChamber Policy Advocate Jennifer Barrera told the committee on April 22 that a similar ordinance is due to go into effect in San Francisco in July. "Why don't we let that work out first in San Francisco before we impose this on a statewide mandate in California and to counties and cities that are not reflective of San Francisco?" she said.
Also speaking against the bill was Angie Manetti, representing the California Retailers' Association[8].
"We believe this bill seeks to mandate a rigid, one-size-fits-all scheduling model for food and retail establishments," she said. "Retail by nature is dynamic and highly competitive. As such, retailers are constantly undertaking the challenge of balancing the needs of employees, responding to customer demands, all while enhancing our customer experiences.
"AB357 fails to contemplate these unique needs. The bill instead creates a significant administrative burden for retail employers and doesn't take into consideration the rapidly changing business environment of retail establishments.
"The reality is that retailers and employers need a predictive schedule in place just as much as our employees do. We do this to the best of our ability and provide as much flexibility that we can. Stores must consider, number one, employee scheduling requests. There's also sales forecasts that are considered, store productivity, workload, in-store events, merchandise deliveries and customer traffic patterns. Additionally, at any given time those factors can change due to unexpected scenarios."
[9]Manetti agreed with Barrera that the state should wait to see how San Francisco's scheduling regulations work out. But the bill's author, Assemblyman David Chiu[10], D-San Francisco, who also authored the San Francisco legislation, responded that there has been significant interest from legislators around the state in implementing it statewide.
"We are not talking about a job killer policy," Chiu said. "In fact, we know the minimum wage, health care, sick leave – those were also called job killer policies. I would suggest there's a lot about this policy that helps people to maintain and to take on second jobs or third jobs, to actually be job creating.
"Major employers like Costco, like Starbucks, like Wal-Mart … understand it's good for business. When you are an employee and you have a predictability in scheduling, you are a more productive employee, you're a happier employee, and you do better and you want to work hard."
Chiu said there more than three million low-wage food and retail workers in California. Eighty percent of them have unstable schedules, he said, and 40 percent receive a week or less notice on their upcoming schedule.
A co-author of the bill, Assemblywoman Shirley Weber[11], D-San Diego, said that one out of five California children live in poverty, and their mothers have to work two or three part-time jobs to make ends meet.
"We see [reliable scheduling] as being critical in how we reverse California poverty levels," she said. "California has the highest poverty rate in the nation. They need security to say 'this is when you work.' It's not unreasonable to ask employers to give some sense of predictability on how their schedule is going to be and how they manage their lives."
Two grocery workers, one of whom has two college degrees, also testified in support of the bill. They said not having a predictable schedule makes it difficult to attend college on off days.
Unlike most so-called "job killer" bills, AB357 did not break down strictly along party lines. One Democrat, Assemblyman Evan Low, D-Campbell, voted against it. Although he agrees with Chiu that it's not a job killer, he said he's concerned that it will have an impact on businesses in his Silicon Valley district.
The committee approved the bill, 4-3. It will next be considered by the Assembly Appropriations Committee.
Endnotes:
[Image]: https://calwatchdog.com/wp-content/uploads/2015/05/16996105109_ccea548b4e_b.jpg
Assembly Labor and Employment Committee: http://albr.assembly.ca.gov/
California Chamber of Commerce: http://www.calchamber.com/advocacy/Pages/default.aspx
"job killer.": http://www.calchamber.com/Headlines/Pages/04232015-Assembly-Policy-Committee-Passes-Job-Killer-Bill-Imposing-Scheduling-Mandate-on-Employers.aspx
Assembly Bill 357: http://www.leginfo.ca.gov/pub/15-16/bill/asm/ab_0351-0400/ab_357_bill_20150427_amended_asm_v94.htm
CalFresh: http://www.calfresh.ca.gov/
CalWORKS: http://www.cdss.ca.gov/cdssweb/PG54.htm
California Retailers' Association: http://www.calretailers.com/
[Image]: https://calwatchdog.com/wp-content/uploads/2015/05/david-chiu.png
Assemblyman David Chiu: http://asmdc.org/members/a17/
Assemblywoman Shirley Weber: http://asmdc.org/members/a79/
Source URL: https://calwatchdog.com/2015/05/04/job-killer-employee-schedule-bill-passes-assembly-committee/
---