HBO's "True Detective" mines CA politics for its plot
by Chris Reed | June 29, 2015 12:02 pm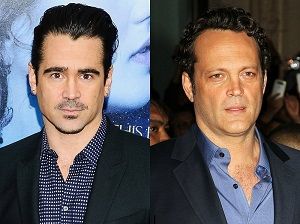 The second season of HBO's highly popular "True Detective" series is set in a beat-up industrial Los Angeles County suburb and is inspired by two California political controversies/scandals. The Hit & Run blog has some key details[1]:
… Vince Vaughn plays a shady businessman with a plan to build a high speed rail system through California — only to see one of his business partners (a city manager) mysteriously turn up dead. Colin Farrell, Rachel McAdams (she smokes a vape!), and Taylor Kitsch play cops who will investigate the murder.

Writer Nic Pizzolatto based this season's plot on the very real and very corrupt city of Vernon — an industrial town just a few miles south of Los Angeles. In 2009, long-time Vernon mayor Leonis Marburg was convicted of voter fraud and city administrators were found to have spent millions of public funds on trips and other personal expenses. A former finance administrator even turned up dead in 2012 after an audit found that he didn't perform up to the standards of his million dollar salary. (His death was later ruled an accident).
Supporters of the real-life California bullet train would aggressively challenge the idea that it could be the inspiration for a TV drama plot involving corruption. But as the Los Angeles Times reported last year, an engineering firm says it was asked[2] to issue a deceptive report that would have hidden a nearly $1 billion cost over-run.
It is also of note that California Attorney General Kamala Harris refused [3]to challenge a Sacramento Superior Court judge's ruling that the California High-Speed Rail Authority didn't have a legal business plan that properly identified future funding sources for the $68 billion project.
Pop culture shapes memories of history
Whether or not pop culture representations of real-life events are honest or fair, they have a long history of influencing how those events are recalled. For one example, Tom Wolfe's 1979 best-seller[4] "The Right Stuff," and the 1983 film based on the book, put a cynical gauze over the simple, patriotic narrative that had usually been invoked in describing the rise of NASA and America's space program. Oliver Stone's 1991 film "JFK" has made history buffs and Americans in general more skeptical of the official narrative of a lone gunman assassinating President Kennedy in 1963. (Stone is now routinely treated as an expert[5] on the topic.)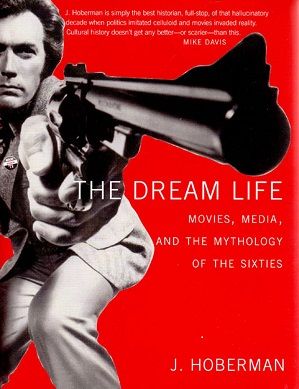 In his 2005 book[6], "The Dream Life: Movies, Media, And The Mythology Of The Sixties," veteran Village Voice film critic J. Hoberman offered examples of how Americans' memories of some events and movements are shaped as much by popular films as by the actual historical record.
Hoberman notes how in the late 1960s, movies romanticized the student protesters who took on the conservative establishment, and then in the 1970s, treated as heroes the fictional cops and vigilantes who took on the liberal establishment for allegedly coddling protesters and criminals. To Clint Eastwood's surprise[7], many film critics saw his role as "Dirty Harry" as rationalizing police violence and placing it in a highly favorable light.
The odds appear long that "True Detective," season two, will prove an American pop culture landmark. But it could have some resonance in national perceptions of the bullet train and California politics. Season one was considered a significant cultural event, and season two was the subject of a huge media buildup in recent weeks.
The second episode of the second season aired Sunday night.
Endnotes:
details: http://reason.com/blog/2015/06/27/even-hbos-true-detective-thinks-high-spe
asked: http://www.latimes.com/local/la-me-bullet-train-costs-20140508-story.html
refused : http://calwatchdog.com/2015/04/02/rising-ca-democratic-stars-want-no-part-of-bullet-train/
best-seller: http://www.amazon.com/The-Right-Stuff-Tom-Wolfe/dp/0312427565
expert: http://www.usatoday.com/story/opinion/2013/11/20/oliver-stone-jfk-conspiracy-assassination-oswald-column/3657321/
book: http://www.amazon.com/Dream-Life-Movies-Mythology-Sixties/dp/1565849787/ref=la_B000APOU38_1_2?s=books&ie=UTF8&qid=1435460239&sr=1-2
surprise: http://www.thenation.com/article/last-man-standing-clint-eastwood
Source URL: https://calwatchdog.com/2015/06/29/hbos-true-detective-mines-ca-politics-plot/
---