Vergara case backer files new lawsuit
by Chris Reed | July 20, 2015 5:30 am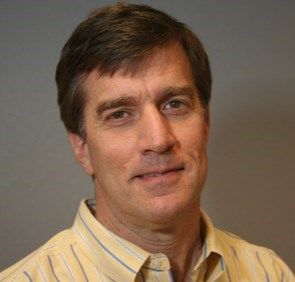 The education reform group[1] founded by a Silicon Valley billionaire entrepreneur that won a landmark 2014 lawsuit — Vergara v. California — over teacher job protections has opened a second front in its battle with the state's education establishment.
Student Matters, launched by optics engineer David Welch[2], sued the Los Angeles School District and the state of California in 2013, targeting state laws protecting veteran teachers from being fired for incompetence and giving tenure to teachers after less than two years on the job. The lawsuit argued that these laws had created the equivalent of a segregated school system — one in which the lowest-quality teachers were funneled to schools in poor neighborhoods with largely Latino and African-American student bodies.
In June 2014, Los Angeles Superior Court Judge Rolf Treu agreed[3], saying the state status quo "shocks the conscience." He stayed his ruling invalidating five teacher protection laws pending the state government's appeal, which is under way.
Welch's new legal case — Doe v. Antioch — is more straightforward. It focuses on trying to get school districts to comply with a 1971 state law, the Stull Act, that requires student performance be part of teacher evaluations.
The EdSource website has details[4] on Student Matters' action:
It is suing 13 school districts that it claims are violating the state law requiring student scores on state standardized tests be a component of a teacher's evaluation.

The lawsuit, filed in Contra Costa County Superior Court, says that the districts illegally agreed in contracts negotiated with teachers to exclude test scores. …

Students Matter argues that student progress on state tests is an important and reliable measure of effective teaching. The Legislature agreed, when, in 1999, it amended the Stull Act to include test scores on state tests among the multiple measures in evaluations. The lawsuit says that in violating the law, the 13 school districts "intentionally disregard valuable student achievement data that are accessible to them, choosing instead to remain ignorant as to the quality of the teachers in their schools."

The 13 districts serve approximately 250,000 students. Along with Antioch Unified, they are Chaffey Joint Union High School District, Chino Valley Unified, El Monte City School District, Fairfield-Suisun Unified, Fremont Union High School District, Inglewood Unified, Ontario-Montclair School District, Pittsburg Unified, Saddleback Valley Unified, San Ramon Valley Unified, Upland Unified School District, and Victor Elementary School District.
LAUSD lost similar case, still hasn't fixed policy
What makes this lawsuit seem close to a certain winner for Students Matter is recent legal history and the clarity of the 1971 state law in question. In 2012,  Los Angeles County Superior Court Judge James Chalfant ruled that the Los Angeles Unified School District violated the Stull Act with its teacher evaluation process.
The L.A. Unified board chose not to appeal the ruling after being told by district lawyers it had little chance of winning.
But in an illustration of why Welch is pursuing changes through the courts instead of at the Legislature or in local school districts, L.A. Unified has never changed the policies that Chalfant ruled were illegal.
Instead, district officials and United Teachers Los Angeles have been negotiating new standards for years.
In February, CalWatchdog.com reported[6] on the UTLA's contract talks with LAUSD administrators. The union's official position is that the district should use the same performance evaluation standards[7] it had in 2011-12 — the standards that Chalfant had found to be illegal under state law.
Endnotes:
group: http://studentsmatter.org/
David Welch: http://studentsmatter.org/our-team/founder/
agreed: http://www.nytimes.com/2014/06/11/us/california-teacher-tenure-laws-ruled-unconstitutional.html?_r=0
details: http://edsource.org/2015/students-matter-sues-districts-over-teacher-evaluations/83103
[Image]: http://calwatchdog.com/wp-content/uploads/2015/06/gavel-justice.jpg
reported: http://calwatchdog.com/2015/02/28/teachers-want-lausd-to-ignore-state-law-2012-ruling/
standards: http://www.utla.net/system/files/UTLAMOUProposal.pdf
Source URL: https://calwatchdog.com/2015/07/20/vergara-case-backer-files-new-lawsuit/
---