Unlawful immigrants rush for CA drivers licenses
by James Poulos | July 26, 2015 6:00 am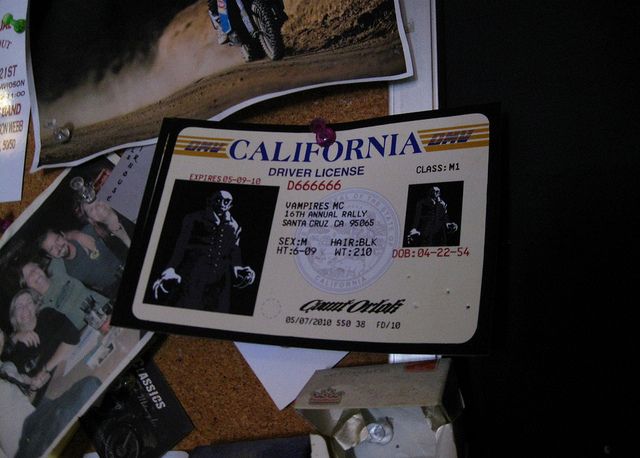 [1]Emerging statistics have revealed that California's extension of drivers licenses to unlawful immigrants aroused unexpected demand — with no end in sight.

"While state officials expected 1.4 million undocumented immigrants to apply for licenses in the first three years, in the first six months since the law has been enacted more than 1.1 million undocumented immigrants have so far taken the written test, and another 436,000 have taken the driving test," reported[2] Fox News Latino.
"During the first six months that the Safe Driver and Responsibility Act — or AB 60 — went into effect, the Department of Motor Vehicles saw more than 600,000 applications from undocumented immigrants," the Los Angeles Daily News observed[3]. DMV officials announced that, in the first half of the year, some 397,000 licenses have been issued to unlawfully present immigrants — half the total of roughly 759,000 licenses issued, according[4] to the Associated Press.
And according to officials, the robust numbers were only the beginning. "An estimated 1.5 million applications from undocumented immigrants are expected to be processed over the next three years," the Daily News confirmed.
Partial identification
The rules for the special licenses were crafted to strike what seemed to be an inviting compromise. "The new license is marked differently than those issued to other drivers in the state and is not considered a valid form of federal identification, for example, to board an airplane," AP added. "Applicants must pass driving tests and show proof of residency and identity" — the same documents as lawful immigrants and citizens, as KCRA noted[5].
But the license's limited use as a form of identification underscored how California's effort to bring unlawful immigrants out of the shadows plunged them into a different kind of gray area. In addition to what has often proven to be a steep learning curve, with many struggling to pass the written exam, applicants have had to take "a leap of faith that government officials won't use immigration status against an applicant," KCRA pointed out.
That teed up the kind of potential conflict playing out now between California's so-called "sanctuary cities" and its Congressional delegation. As National Journal reported, Sen. Dianne Feinstein "has pledged to make a legislative push" to rein in Californian leniency. In one sign of the rising stakes, National Journal continued[6], "Democratic presidential candidate Hillary Clinton has come out in support of limiting the power of officials in sanctuary cities."
Looking for evidence
Nevertheless, support for the licenses appeared to be strong enough to sustain the program. As activist organizations that pushed for the changes had noted, until 1994, "immigrants had access to a driver's license in California, regardless of immigration status," according[7] to Drive CA, one such group. In that sense, AB 60 marked a return to the old status quo.
On the other hand, California's population of illegal immigrants rose profoundly over the ensuing decades. Activists have used that fact to advance the argument that too many unlicensed immigrants on the roads present a peril to all drivers. 
"Supporters of the law say giving licenses to people regardless of their immigration status makes the roads safer for everyone," as AP recalled. Authorized drivers, the logic ran, would be more likely to operate well-maintained cars, and to obey traffic laws without trying to evade detection. But the debate over whether the program made roads safer has had to wait for more data. As Fox News Latino noted, "the California Department of Insurance does not have data available on whether the boom in new license-seekers has led to increased auto insurance sales, but anecdotal evidence does appear to show a slight uptick in people buying car insurance." Californians will have to await additional information on how many licensed unlawful immigrants have been involved in vehicle collisions.
Endnotes:
[Image]: http://calwatchdog.com/wp-content/uploads/2015/07/Drivers-license.jpg

reported

: http://latino.foxnews.com/latino/news/2015/07/21/over-half-licenses-issued-in-california-this-year-went-to-undocumented-drivers/

observed

: http://www.dailynews.com/government-and-politics/20150718/nearly-400000-undocumented-immigrants-get-california-drivers-licenses

according

: http://www.mercurynews.com/immigration/ci_28501251/california-most-new-drivers-licenses-go-illegal-immigrants

noted

: http://www.kcra.com/news/most-new-ca-drivers-licenses-go-to-undocumented-immigrants/34249214

continued

: http://www.nationaljournal.com/politics/sanctuary-cities-add-to-a-complicated-trump-infused-immigration-problem-for-the-gop-20150721

according

: http://driveca.org/bill-ab60/
Source URL: https://calwatchdog.com/2015/07/26/unlawful-immigrants-rush-ca-drivers-licenses/
---