UCs use Brown agreement for salary boost
by James Poulos | August 12, 2015 11:25 am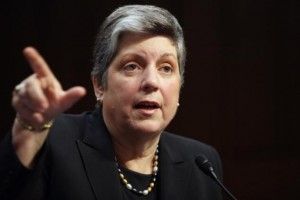 [1]Its budgetary outlook finally clear, the University of California system has pivoted quickly from planning to spending. With negotiations concluded between UC president Janet Napolitano and Gov. Jerry Brown, the board of regents has ushered in a substantial salary hike for its top brass.
Under the hard-fought agreement, the UCs receive "a 4 percent general-fund spending increase and a large contribution toward its underfunded pension system[2]," as U-T San Diego's Steven Greenhut observed. In a sign of their priorities, officials proceeded to increase executive compensation by 3 percent — topping out at $991,000 for the best-compensated, according to Greenhut, with a net price tag of $14 million per year.
Gov. Jerry Brown had labored to keep education spending under relative control. In January, he touched off protracted negotiations after offering[3] the UCs nearly $100 million less than they'd sought.
More international
In one concession to Brown, the UCs put a two-year freeze on tuition for California residents. But the agreement allowed[4] hikes for nonresident tuition as high as 8 percent a year. And as the talks wore on, administrators had already doubled down on that kind of approach in order to draw in more income. Over the past several years, the UCs have orchestrated an influx of high-paying foreign enrollees. Describing international students as a "cash cow for the system," the San Francisco Chronicle noted[5] that the percentage of California residents making up the UC student body dropped by almost 10 percent over the past eight years. "Meanwhile, international enrollment increased nearly fivefold over the same period, from 1.8 percent to 8.5 percent of the student body.
The number of domestic out-of-state students grew by just under two percentage points. "This year," added the Chronicle, "an even higher percentage will be coming from overseas and across state lines. Non-resident admissions for the fall semester increased by about 13 percent UC-wide, with Santa Cruz, San Diego, Irvine and Davis experiencing particularly large jumps."
Top dollar
Critics have questioned why so much UC revenue has flowed toward salaries. Last year, when the board of regents hiked salaries for university chancellors, objections to the sometimes eye-popping figures were met with warnings that the UCs risked brain drain at the hands of out-of-state competitors.
"At first I was concerned about how this will look to the general public," compensation committee member Bonnie Reiss told[6] the Chronicle. "But she said she changed her mind after recalling that UC Irvine lost its chancellor, Michael Drake, last year when he quit to run Ohio State University, where the base pay was $851,303, the nation's highest for a public university."
Although university leaders have countered that high salaries are essential to attracting and retaining competitive talent, some compensation packages have been so generous that observers have suggested some other motive is at work.
The case of Mark Yudof, Napolitano's predecessor, has attracted special attention. Citing custom and precedent, the board of regents justified paying[7] Yudof $591,000 the year after he left the UC presidency and geared up to return, albeit briefly, to a professorship.
Although some legislators responded to the controversy by trying to limit UC payouts, those efforts have come to naught. As the Sacramento Bee reported[8], "Assemblyman Roger Hernández, D-Baldwin Park, introduced a bill shortly afterward that would have capped compensation for any UC employee at $500,000. That bill is stalled in committee; it last came to a vote in April."
Last year, out of some 200,000 jobs systemwide, 28 were paid at least $1 million, 35 grossed $500,000 or more, and over 3,000 received salaries in excess of $100,000, according to data reported[9] by the Orange County Register.
Minimum wage battle
Adding to the friction between the UCs and the Brown administration, Napolitano recently announced that "several thousand workers would have their salaries increased to $15 an hour by 2017," according[10] to the Los Angeles Times. Although Brown declined comment through a spokeswoman, the Times noted that his finance department came out swinging last month against the latest bill angling to increase minimum wages statewide. "Officials said the wage hike would increase costs to state agencies by $393 million this year, nearly $1 billion next year and $3.4 billion the year after, with about half coming from the state general fund," the Times reported.
Endnotes:
[Image]: http://calwatchdog.com/wp-content/uploads/2015/08/Janet-Napolitano.jpg
large contribution toward its underfunded pension system: http://www.dailycal.org/2015/06/21/breaking-down-the-state-uc-budget-debate/
offering: http://www.latimes.com/local/education/la-me-ln-higher-ed-react-20150109-story.html
allowed: http://www.dailycal.org/2015/05/14/some-tuition-increases-averted-in-brown-napolitano-agreement/
noted: http://www.sfchronicle.com/business/article/How-foreign-out-of-state-students-pad-UC-s-6434407.php
told: http://www.sfgate.com/education/article/UC-regents-award-20-percent-pay-raises-to-fix-5765312.php
paying: http://www.sacbee.com/opinion/op-ed/article29969970.html
reported: http://www.sacbee.com/news/state/article29406190.html
reported: http://www.ocregister.com/articles/percent-674739-paid-year.html
according: http://www.latimes.com/local/lanow/la-me-ln-uc-minimum-wage-20150722-story.html#page=1
Source URL: https://calwatchdog.com/2015/08/12/ucs-use-brown-agreement-salary-boost/
---