Assembly Republicans select Chad Mayes as next leader
by John | September 4, 2015 5:43 am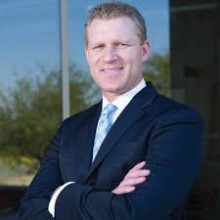 Come January, Assembly Republicans will have a new leader.
On Tuesday, the 28 Republican members of the lower house selected Assemblyman Chad Mayes of Yucca Valley as their next leader. The caucus did not release the specific tally for the caucus vote nor indicate any other candidates for the leadership post.
"I am fortunate to inherit a Caucus that is united in its commitment to fiscal responsibility and meeting the needs of a 21st Century economy," Mayes said in a press release following the announcement[1]. "For California to thrive, legislative leaders must provide solutions that offer a pathway to prosperity. Too often politicians take actions that limit opportunity in the very communities they claim to serve."
He added, "I look forward to working with our Caucus to make California a better place to call home."
Mayes, who was elected to the state Assembly in 2014, will take over for current GOP leader Kristin Olsen when the Legislature reconvenes on January 4, 2016.
Second consecutive GOP leader to reject anti-tax pledge
Mayes said that he intends to carry on Olsen's philosophy and approach to the post.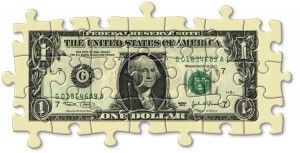 "I am humbled by my colleagues' confidence in my ability to lead the Caucus," Mayes said. "I plan to build upon Kristin's vision of bringing the Caucus and its supporting operations into the 21st Century. She has worked tirelessly to position our Caucus and its members for maximum success."
Since taking over as minority leader, Olsen has embraced a more moderate approach and rejected the anti-tax rhetoric[2] that is considered orthodoxy to traditional conservative Republicans. In 2012, Olsen publicly criticized the Taxpayer Protection Pledge, a promise by elected officials to oppose higher taxes.
"The problem with the no-tax pledge is that entrenched special interests interpret what is or is not a violation of the pledge in order to serve their own agendas – and sometimes their interpretations defy logic," Olsen wrote in a Sacramento Bee opinion piece[3] before taking over as leader. "To grow the Republican Party, we have to get away from relying solely on 'No' messages. We are better than that, and Californians deserve and desire solution-focused leadership that will help bring legislative Democrats over to our side on the need for lower taxes and substantive reforms."
As a candidate for State Assembly, Mayes similarly rejected the anti-tax pledge. Mayes told the Desert Sun[4] last year that "he's not the kind of Republican who is out to blow up government … and said he declined to sign the taxpayer protection pledge."
Mayes brings experience from more than a decade serving at the local government level. He was first elected to the Yucca Valley Town Council in 2002 and was twice re-elected. During his time on the town council, Mayes served as president of the Desert Mountain Division of the League of California Cities.
He also worked as a political staff member at the county-level, serving as chief of staff to San Bernardino County Supervisor Janice Rutherford.
Olsen's tenure as leader
Olsen earned praise from her colleagues for her tenure as leader.
"Kristin may have been a transitional leader in terms of time, but she has been transformative in her impact on Caucus operations," said Assembly Republican Caucus Chair Scott Wilk of Santa Clarita. "Her changes set a pathway to Republican relevancy and she worked to lay the foundation for a Republican majority in the near future. Thanks to Kristin, our Caucus is united, focused, and motivated."
Olsen, who is termed out of the state Assembly next year, welcomed the leadership transition and said she's proud of her accomplishments, which included a major staff shake-up as part of an effort of "modernizing caucus operations."
"My goal as Assembly Republican leader has been to unite our caucus and advance core principles that resonate with Californians and will revitalize our state: good jobs, great schools, and a more transparent, effective, and citizen-driven government," Olsen said. "I am pleased that we have been able to accomplish this while modernizing our Caucus operations, hiring top-notch staff, and becoming pro-active and solution-focused."
Mayes will have company learning the ropes as a new Republican leader. Last week, the Senate Republican Caucus announced that Sen. Jean Fuller of Bakersfield had unseated Sen. Bob Huff as Republican Senate leader.
Huff is running for an open seat on the Los Angeles County Board of Supervisors to replace longtime Supervisor Mike Antonovich. Other candidates for that seat include gang prosecutor Elan Carr, Glendale City Councilman Ara Najarian, Los Angeles City Councilman Mitchell Englander and Kathryn Barger, Antonovich's chief of staff.
Endnotes:
press release following the announcement: http://republican.assembly.ca.gov/inc/article.aspx?id=259707
rejected the anti-tax rhetoric: http://capitolweekly.net/rejecting-tax-pledge-key-moment-olsen/
wrote in a Sacramento Bee opinion piece: http://arc.asm.ca.gov/member/AD12/newsletter/25_2575l7t57y96.htm?keepThis=true&TB_iframe=true&n=25_2575l7t57y96.htm&height=600&t=2&width=930
told the Desert Sun: http://www.desertsun.com/story/opinion/editorials/2014/08/23/karalee-hargrove-chad-mayes/14517257/
Source URL: https://calwatchdog.com/2015/09/04/assembly-republicans-select-chad-mayes-next-leader/
---