CA auditor: Six harsh reports in three months
by Chris Reed | September 25, 2015 5:48 am
[1]A new report [2]by the office of State Auditor Elaine Howle knocks the state's handling of Medi-Cal reimbursements to schools which facilitate some federally funded health care services. It notes little progress made in fixing the Department of Health Care Services' program despite a stern federal critique in 2012 of the use of federal funds in the program. The Ed Source website broke the story[3]:
Nearly one in six California school districts has dropped out of a federal outreach program for low-income student health that brings millions in unfettered dollars into schools, citing bungled state management and years-long delays in receiving funds … . The exodus is part of the continuing fallout from a 2012 federal investigation that found California had "serious deficiencies" in its oversight and management of the School-Based Medi-Cal Administrative Activities program. The program reimburses schools for a portion of the cost of referring students to Medi-Cal, California's name for the federal Medicaid low-income health insurance program.

After the 2012 investigation, federal officials temporarily froze payments to school districts effective July 1, 2012, recalculated previously paid claims submitted in 2011-12, introduced a formula for interim payments and devised a new method of calculating claims moving forward.

As a result, some districts are still waiting to be reimbursed for 2009 expenses, while others have been told to return money from previous reimbursements that are now under review.
Lax oversight, poor Internet security and more
It's the sixth highly critical audit of state government since June. That's an unusual concentration of negative reports based on a review of the auditor's archive [4]of reports and a Nexis search of recent years of Sacramento coverage. Many audits in past years offered mixed reviews of government agencies, such as this October 2012 assessment [5]of how public universities report crime. This summer, audits appeared much more likely to be harsh.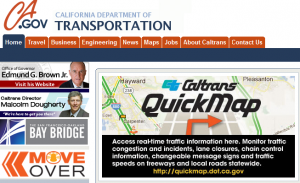 Last month, Howle issued a report about wrongdoing revealed by state whistle-blowers. This is from the San Francisco Chronicle:
An engineer for the California Department of Transportation was busy working on his golf swing when he was supposed to be at work, according to an audit released this week detailing bad behavior by state employees and public agencies. … [The} report found 10 substantiated allegations from whistle-blowers with more than $4.2 million in wasted money, improper payments and misuse of work time by public employees.

The Caltrans engineer was found to have played golf on 55 workdays in a 19-month period while his time card listed him as working. State auditors faulted the engineer's supervisor for failing to manage the employee or ensure his time sheets were accurate from August 2012 to March 2014.

The employee said he played golf as much as possible — for an estimated 4½ hours a day — during hours the auditor found he was supposed to be working.

The audit also found a month in May 2014 in which no one could account for how much work the engineer had done, if any, because there was a miscommunication about who was supposed to oversee the employee.
Also in August, Howle faulted state bureaucrats for being indifferent about Internet security. This is from AP:
Many state agencies are not complying with the state's information technology standards, leaving them vulnerable to a major security breach of sensitive data such as Social Security numbers, health information or tax returns, the state auditor reported Tuesday.

"Our review found that many state entities have weaknesses in their controls over information security. These weaknesses leave some of the state's sensitive data vulnerable to unauthorized use, disclosure, or disruption," Auditor Elaine Howle wrote in the report. She notes that the state is a prime target for information security breaches as government agencies keep extensive amounts of confidential data. Many agencies also have not sufficiently planned for interruptions or disasters, she found.
State not tracking mentally ill gun owners
In July, Howle knocked Attorney General Kamala Harris and the state Department of Justice. This is from the Sacramento Bee:
Nearly two years after that the state Department of Justice and courts failed to identify thousands of mentally ill gun owners who are prohibited from having guns, the state auditor said Thursday that the department has failed to resolve its backlog of such cases.

State Auditor Elaine Howle wrote that the department's "delays in fully implementing certain recommendations result in continued risk to public safety."

Lawmakers in 2013 approved legislation appropriating $24 million to the Department of Justice to address a backlog of cases of prohibited people having guns. But the state auditor said the department had failed to fully implement seven of eight recommendations made in 2013 to improve department procedures.

For example, the department has not taken sufficient steps to ensure courts and mental health facilities are reporting mentally ill people for review, the audit said, and it continues to redirect staff to work on other priorities.

As of April, the audit said, the department had a review backlog of more than 257,000 people who are potentially prohibited from having guns.
In June, Howle ripped the State Bar of California. This is from AP:
The nation's largest state bar failed to consistently protect the public from bad lawyers by settling hundreds of complaints, many without adequate discipline for botched cases or ethical violations, according to a scathing audit released Thursday that also found the organization has spent money with little financial accountability. …

As the state bar scurried to settle more than 5,100 backlogged complaints in 2010 and 2011, the severity of discipline imposed against attorneys decreased, according to the State Auditor's report.

In 2012, the California Supreme Court rejected settlements reached with 27 attorneys because of insufficient discipline; 21 of those attorneys later got harsher punishments, including five who were disbarred, the audit said. Additionally, 131 attorneys whose complaints were settled in 2010 and 2011 later were disciplined after new complaints were filed, including 28 disbarments.

To reduce its backlog, the state bar allowed some attorneys whom it otherwise might have disciplined more severely – or even disbarred – to continue practicing law, placing the public at risk," State Auditor Elaine Howle wrote to the governor and legislative leaders Thursday.
Call Medi-Cal, never get through
Also in June, Howle was sharply critical of the state Medi-Cal program. This is from AP:
Thousands of calls to California's Medi-Cal complaint lines don't get through, and thousands more that manage to ring the call center go unanswered, according to a new state audit.

For the year that ended in January 2015, the phone system to the Medi-Cal ombudsman's office rejected up to 45,000 calls in a month, State Auditor Elaine Howle said in her report. Of the calls that did get through, only one-third and one-half were handled by ombudsman's staff each month.

(B)etween February 2014 and January 2015, an average of 12,500 additional calls went unanswered," the audit states. A department official blamed the unrelenting backlog and unanswered calls on inadequate staffing and "hardware limitations" that cause the call database to crash.
It is difficult to know what to make, if anything, of this rash of harsh audits. But former state Sen. Mark Wyland, R-Solana Beach, complained for years about a state government culture that he felt tolerated mistakes and poor performance. Perhaps the relative budget austerity of 2007-2013 led to even lower standards at some agencies.

Endnotes:
[Image]: http://calwatchdog.com/wp-content/uploads/2015/09/elaine-howle.jpg
report : https://www.auditor.ca.gov/reports/2014-130/index.html
story: http://edsource.org/2015/one-in-6-school-districts-gives-up-on-medi-cal-outreach-reimbursements/86177
archive : https://www.auditor.ca.gov/reports/
assessment : https://www.auditor.ca.gov/reports/summary/2012-032
Source URL: https://calwatchdog.com/2015/09/25/ca-auditor-six-harsh-reports-three-months-2/
---