Lawmakers upset with vetoes of PUC reforms
by Chris Reed | October 12, 2015 8:54 am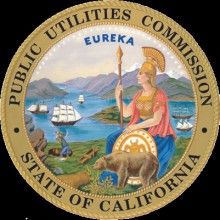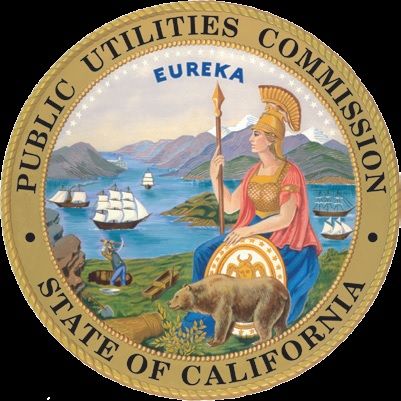 Many state lawmakers appeared surprised and upset with Gov. Jerry Brown's weekend decision to veto[1] six measures adopted in response to a series of scandals at the California Public Utilities Commission that have prompted criminal and civil investigations as well as a public outcry.
Brown said the six bills had several worthwhile ideas. "Unfortunately, taken together there are various technical and conflicting issues that make the over 50 proposed reforms unworkable. Some prudent prioritization is needed," he wrote.
Sen. Mark Leno, D-San Francisco, and Sen. Ben Hueso, D-San Diego, who co-sponsored Senate Bill 660, the most sweeping reform measure, expressed disappointment and dismay. So did Assemblyman Anthony Rendon, the Lakewood Democrat who will take over as speaker in coming months.
The measures were intended to limit back-room dealings in which PUC officials and board members met surreptitiously with representatives of the state's powerful investor-owned utilities. The most notorious example was a 2013 meeting[2] in a Warsaw, Poland, hotel between then-PUC President Michael Peevey and a Southern California Edison executive at which the parameters were set for a later-approved deal in which ratepayers bore 70 percent of the $4.7 billion cost of the shutdown of the San Onofre nuclear plant. Southern California Edison is San Onofre's majority owner and San Diego Gas & Electric is the minority owner. The meeting and its central role in the bailout approved by the PUC wasn't disclosed until February of this year.
Ex-PUC president's home searched by investigators
Peevey is the subject of state and federal criminal investigations over the San Onofre deal and other PUC decisions. He left the PUC under pressure in late 2014. Soon after, his La Canada Flintridge home was searched by investigators looking for evidence of improper relationships with the utilities he used to govern.
Within weeks after the raid, the PUC released emails that raised troubling questions about the cozy ties between Peevey and top officials at Pacific Gas & Electric, the giant Northern California utility. This is from a February CalWatchdog account[3]:
Emails show Peevey pressured PG&E to give money to oppose Proposition 23, the failed 2010 ballot measure opposing AB32; appeared to link his support for rate hikes to PG&E actions on unrelated issues; and was open to PG&E efforts to influence inquiries into a San Pedro pipeline explosion that killed eight people. … He sought to prop up a project by the Hydrogen Energy California (HECA) firm by constantly reminding PG&E how much he had done for it.
The Brown administration promised to work with lawmakers on a more streamlined reform proposal in coming months. But in the meantime, as Hueso told the Union-Tribune, the PUC has "little incentive to work toward a culture of openness and accountability."
The agency has been accused of being excruciatingly slow in releasing crucial documents, whether to criminal investigators, the Legislature or journalists. It also appears to be shrugging off growing calls[4] to scrap the deal on how to cover the $4.7 billion cost of closing San Onofre.
Michael Aguirre, the San Diego attorney who led testimony against the San Onofre plan last fall, had the sharpest reaction to the governor's decision. He told the Union-Tribune that "Jerry Brown's vetoes show he is helping — not stopping– the dishonest practices known to the people of California."
Brown chose aide to replace Peevey, not outsider
A previous decision by the governor already suggested he doesn't share the prevailing view in Sacramento that the PUC is badly in need of a culture change. When Peevey was forced out in December of last year, Brown could have appointed an outside energy expert with a history of independence. Instead, he named PUC board member Michael Picker as president. Though Picker[5] has only been on the board since January 2014, he is an energy establishment insider, working for Brown — and with the utilities  — from 2009 as a senior energy adviser until joining PUC management.
Despite continued criticism of PUC secretiveness, Picker's selection as board president was ratified[6] by the state Senate a month ago.
Endnotes:
veto: http://www.sandiegouniontribune.com/news/2015/oct/09/cpuc-reform-bill-vetoes/all/?print
meeting: http://www.latimes.com/business/la-fi-puc-scandal-20150210-story.html
account: http://calwatchdog.com/2015/02/17/more-evidence-pattern-of-misconduct-with-peevey-pge/
calls: http://calwatchdog.com/2015/07/14/san-onofre-bailout-growing-fire/
Picker: http://www.cpuc.ca.gov/PUC/aboutus/Commissioners/Picker/
ratified: http://www.latimes.com/business/la-fi-picker-randolph-confirmed-20150909-story.html
Source URL: https://calwatchdog.com/2015/10/12/lawmakers-upset-vetoes-puc-reforms/
---