University of California embraces open access for research
by John | November 4, 2015 8:03 am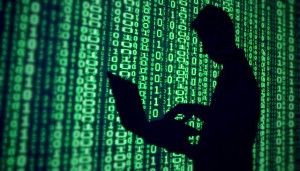 The state's premiere higher education system has embraced open access publishing.
This week, the University of California issued a new open access policy that gives anyone in the world free access to scholarly articles authored by UC employees. That means clinical faculty, lecturers, staff researchers, postdoctoral scholars, graduate students and librarians at the system's 10 campuses and numerous research labs will finally be allowed to share their work with the public.
"With the Presidential Open Access Policy's inclusion of scholarly articles authored by a wide range of UC researchers, the University affirms its mission as a forward-looking public research institution in service to the people of California and to scholars around the world," said Susan Carlson, the University of California's vice-provost for academic personnel and programs.
UC Academic Senate paved way for open access
The latest UC decree builds on an open access policy previously-adopted by the UC Academic Senate, which represents more than 8,000 faculty members at all 10 UC campuses. In 2013, UC faculty members granted the public access to their research, but lacked the authority to require open access for work of non-faculty members.
"The Faculty of the University of California is committed to disseminating its research and scholarship as widely as possible," states the Open Access Policy for the Academic Senate of the University of California, which was first passed in the summer of 2013. "In particular, as part of a public university system, the Faculty is dedicated to making its scholarship available to the people of California and the world."
The new UC open access policy covers[1] "all employees and students at the University of California campuses, the Lawrence Berkeley National Laboratory, the Division of Agriculture and Natural Resources, the UC Medical Centers, the Office of the President, and all auxiliary University locations not already covered by the Academic Senate Open Access Policy." As a result of the change, UC says that its open access publishing policies now "cover more authors than any other institutional OA policy to date."
"Until now, tenure-track faculty have had the privilege of passing such policies to govern themselves, but at most universities, such faculty are a fraction of the people who do research and publish articles," said UCLA professor Christopher Kelty, who chaired the Presidential Open Access Policy Task Force. "Extending the same rights to those who aren't part of a faculty governance system is an important and difficult step – I'm thrilled we have accomplished it."
Walled content of academic journals
Previously, research produced by university employees was commonly walled off from the public in academic journals that routinely charge high subscription fees to access material. The old model empowered publications, which could dictate terms and conditions to professors and researchers in desperate need to "publish or perish."
Advocates for open access say that old policy stifled innovation and academic research.
"Students have already recognized that significant academic contributions come from all corners of our university," said Meredith Niles, a recent Ph.D. graduate from UC Davis who was active in a graduate student association involved in crafting the new policy. "Now UC has taken the next step to affirm what graduate students have already demonstrated: a strong desire to make all scholarly research, regardless of its source, openly available to all members of society."
UC authors will continue to retain legal control over their work and will not be required to publish in open access journals. Instead, the new policy merely commits UC employees to submit a copy of their work to a free digital database maintained by the university. The new policy, which takes effect for scholarly articles published after October 19, 2015, also does not apply to books, textbooks or student theses.
According to UC officials, the system is responsible for 2 percent of the world's total research publications.
UC slow to act on new technology
The University of California's hasn't always been quick to embrace new technology. Last year, the University of California initially banned reimbursements[2] for travel expenses incurred with sharing services, such as Uber, Lyft and Airbnb. That led to a public outcry with some Democratic politicians calling for the UC system to modernize its travel policies.
"Sharing economy companies offer consumers more choices at often less cost than comparable services offered by traditional vendors," Lt. Gov. Gavin Newsom, a member of the UC Board of Regents, wrote at the time. "Prohibiting UC employees from using services that cost less is simply bad for the university's bottom line."
Eventually, the UC system backed away from its ban. This year, Gov. Jerry Brown signed legislation authored by Asm. Ling Ling Chang[3] that guarantees state workers' ability to use sharing economy services on state business.
Endnotes:
new UC open access policy covers: http://osc.universityofcalifornia.edu/wp-content/uploads/2015/09/UC-AP-15-0275_Open-Access.pdf
initially banned reimbursements: https://www.insidehighered.com/quicktakes/2014/06/25/no-airbnb-or-uber-u-california-employees
authored by Asm. Ling Ling Chang: http://calwatchdog.com/2015/07/30/bill-rewrites-state-travel-policy-include-sharing-economy/
Source URL: https://calwatchdog.com/2015/11/04/university-california-embraces-open-access-research/
---