Democrat lawmaker resigns to explore job market
by John | December 3, 2015 6:28 am
A Fresno Democrat, who has frequently authored legislation on behalf of major interest groups, will resign his position in the state Legislature to take a job advocating in the Capitol.
Assemblyman Henry T. Perea, a Central Valley Democrat, announced Tuesday his resignation from the California State Assembly, effective December 31.
"This is a bittersweet moment for me as I announce my departure from the state Legislature to pursue other career opportunities," Perea said in a statement. "I am currently exploring these options and I expect to make a decision soon."
3rd lawmaker resignation since 2013
Perea will become the third California lawmaker in two years to quit in the middle of their term for a job with a Capitol interest group. In 2013, Democrat State Senator Michael Rubio abruptly quit his position to take a job with Chevron's government affairs unit. That same year, Republican State Senator Bill Emmerson quit mid-term for a high-paying job with the California Hospital Association.
The resignation will trigger a 2016 special election that is expected to cost Fresno taxpayers several hundred thousand dollars. The March 2014 special election to fill Emmerson's seat cost Riverside County taxpayers $415,000, according to the Press-Enterprise[1].
During his five years in office, Perea endeared himself to the Capitol's biggest special interest groups, unions and corporations and developed a reputation as one of the State Assembly's primary dealmakers.
"I maximized every day to deliver on the most pressing issues facing our state," Perea said in a statement.
In 2013, Perea authored legislation that brought about "sweeping changes to the way most of the state's residents pay for power." Assembly Bill 327  granted the California Public Utilities Commission substantial power to rewrite California's energy policy. Some of Perea's fellow Democrats strongly criticized the legislation for raising energy rates on poor and working families.
"It's called robbing the hood[2]," state Senator Rod Wright, D-Inglewood, said of AB327[3] when it reached the Senate floor. "This is a bad bill. You're going to raise people's rates."
Perea collected luxury gifts, trips
As a state lawmaker, Perea earned $97,197 in annual salary plus $33,000 in annual tax-free per diem payments[4]. He also maximized his opportunities to accept tens of thousands of dollars in luxury goods, entertainment and travel, according to his economic disclosure reports.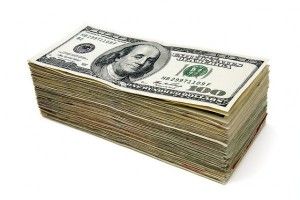 In 2011, Perea accepted $9,397 worth of lodging, meals and transportation[5] for a junket to Italy sponsored by the California Foundation on the Environment and the Economy, "a San Francisco-based nonprofit[6] made up of oil companies, utilities and environmental groups."
Two years later, Perea again accompanied the group on its junket to Eastern Europe[7] – a trip valued at $9,984[8].
Perea's biggest haul came last year – when he accepted $16,090 from the group, including a $10,221 trip to Chile. He also traveled to: Maui on a $2,148 trip paid for by the Independent Voter Project, Israel on a $11,550 trip paid for by the American Israel Public Affairs Committee, and Central America on a $1,500 trip paid for by the government of El Salvador.
In addition to his international junkets, Perea attended the running of the 140th Kentucky Derby[9], just days before redeeming $368 worth of free passes to Disneyland.
Two candidates had already announced their intentions to run for the 31st Assembly District: Democrat Joaquin Arambula and Republican Fresno City Councilman Clint Olivier.
Endnotes:
Press-Enterprise: http://www.pe.com/articles/election-685123-senate-cost.html
robbing the hood: http://www.calnewsroom.com/2014/02/10/ab-327-new-ca-energy-rate-structure-robbing-the-hood/
said of AB327: http://www.eastbayexpress.com/oakland/how-energy-companies-are-robbing-the-hood/Content?oid=3841330
plus $33,000 in annual tax-free per diem payments: http://www.sacbee.com/news/politics-government/capitol-alert/article20679462.html
accepted $9,397 worth of lodging, meals and transportation: http://www.fppc.ca.gov/form700/2011/Legislature/Assembly/R_Perea_Henry.pdf
Francisco-based nonprofit: http://www.sandiegouniontribune.com/news/2012/mar/11/lawmakers-travel-italy-hawaii-more/
junket to Eastern Europe: http://calwatchdog.com/2013/04/03/how-your-ca-legislators-spent-spring-break/
valued at $9,984: http://www.fppc.ca.gov/form700/2013/Legislature/Assembly/R_Perea_Henry.pdf
attended the running of the 140th Kentucky Derby: http://www.calnewsroom.com/2014/05/07/assemblymen-hall-perea-attended-kentucky-derby-with-gambling-lobbyist/
Source URL: https://calwatchdog.com/2015/12/03/democrat-lawmaker-resigns-explore-job-market/
---