Initiative filing fee hike inspires wave of unconventional proposals
by John | December 18, 2015 5:42 am
A tenfold increase in the initiative filing fee was supposed to reduce the number of long-shot proposals in circulation.
"The updated filing fee set by this bill will deter frivolous submissions," Assemblyman Evan Low, author the new initiative fee increase, said in a September press release[1]. "We live in California, the cradle of direct democracy, but we also need a threshold for reasonableness. And this bill will do just that."
It's had the opposite effect, as dozens of proponents of unconventional ideas rush to file their initiatives[2] before the end of the year.
Among this year's unconventional proposals: a 1,000 percent tax on political advertisements, a 5-cent tax on bottled water[3], a statewide ban on shellfish[4] and a plan for California to declare independence[5] from the United States.
"For the privilege of influencing public elections and political issues, a sales tax of 1,000% (one thousand percent) is hereby imposed upon Political Advertisements," a statewide ballot measure, proposed  by Terrance Lynn[6] of Portola Valley, states. "The proceeds of which shall solely benefit California public education."
And if the courts try to strike down the measure, Lynn's prepared for that, too. "If a Federal District Court or Supreme Court of the United States find this tax to be too high, then this law shall immediately ratchet down to the highest acceptable level and remain in place," the measure states.
10x Filing Fee Hike
On January 1, the cost of proposing a statewide ballot measure for circulation will increase from $200 to $2,000. The new law, authored by Democratic Assemblymen Evan Low of Campbell and Richard Bloom of Santa Monica, was intended to reduce the number of proposals given a ballot title and summary.
"This significant fee increase could greatly reduce the number of initiative proposals submitted for title and summary, and thus reduce the AG's workload in this area, in addition to that of the Legislative Analyst's Office and the Department of Finance, which jointly prepare a fiscal estimate of proposed initiatives," states the state Assembly's legislative analysis of AB1100 published in July[7].
Yet, the fee hike itself has likely spurred more frivolous measures. Often times, the text, title and summary are enough to generate free publicity for an idea, including outrageous and blatantly unconstitutional measures.
Subhendu Das of West Hills wants to see California lawmakers adopt a secret ballot[8] for legislative business. Joe Decker believes the state should make "the sale or consumption of shellfish a serious felony punishable by a $666,000 fine per occurrence and/or prison sentence of up to six years, six months, and six days."
Citing Aristotle's philosophy of human association, Louis Marinelli of San Diego wants California to declare its independence from the United States.
"Do you agree that California should acquire the exclusive power to make its laws, levy its taxes and establish its own relations abroad — in other words, sovereignty — and at the same time to maintain with United States an economic, political, and military partnership?" he proposes in the "California Nationhood" initiative.
If that idea fails to gain support, he's also asking California residents to impose a 5-cent tax on bottled water
Fee Hike to Deter Frivolous Submissions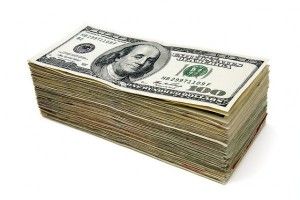 Since 1943, any Californian with $200 has been able to obtain the necessary paperwork to begin collecting signatures to put their proposal on the ballot. The reasonable filing fee has allowed average citizens and grassroots organizations to shape the political debate.
From 2009 to 2013, the state Attorney General's Office has drafted titles and summaries for 315 measures. Just 27 ultimately qualified for the ballot.
Low's office noted that, as of August 2015, 58 proposals had been submitted for the 2016 November ballot. By December 14, that figure had doubled. The California State Attorney General's Office has received 118 requests for a ballot title and summary — double the average number of initiatives from the previous decade.
State legislative analysts say that the number of initiative petitions have been gradually increasing. Over the last half century, proponents filed the following number of initiatives[9]:
47 from 1960 to 1969
180 from 1970 to 1979
282 from 1980 to 1989
391 from 1990 to 1999
647 from 2000 to 2009
240 from 2010 to April 21, 2015
Proponents of the new higher filing fee say that it will help offset the cost to taxpayers. The AG's office estimates that it takes 56 hours of staff time to prepare each ballot measure, at a cost of $8,000. Under the new state law, proponents get their money back only if the measure qualifies for the ballot.
Some state political observers say the filing fee hike undermines citizen engagement in the process.
"The initiative game in California is entirely for the rich and powerful," argues columnist Joe Mathews[10], who also serves as a board member of Democracy International. "What we need are alternative ways to get measures on the ballot that are based on the quality of the idea and on public support."
Endnotes:
September press release: http://asmdc.org/members/a28/news-room/press-releases/governor-brown-signs-historic-legislation-to-reform-ballot-initiative-process
of unconventional ideas rush to file their initiatives: http://oag.ca.gov/initiatives/active-measures
bottled water: http://oag.ca.gov/system/files/initiatives/pdfs/Title%20and%20Summary%20%2815-0021%29.pdf?
ban on shellfish: http://oag.ca.gov/system/files/initiatives/pdfs/Title%20and%20Summary%20%2815-0016%29.pdf?
declare independence: http://oag.ca.gov/system/files/initiatives/pdfs/Title%20and%20Summary%20%2815-0037%29_0.pdf?
 ballot measure, proposed  by Terrance Lynn: http://oag.ca.gov/system/files/initiatives/pdfs/15-0106%20%28Sales%20Tax%20on%20Political%20Advertisements%20V2%29.pdf?
published in July: http://www.leginfo.ca.gov/pub/15-16/bill/asm/ab_1051-1100/ab_1100_cfa_20150825_151259_asm_floor.html
California lawmakers adopt a secret ballot: http://oag.ca.gov/system/files/initiatives/pdfs/15-0112%20%28Secret%20Ballot%29.pdf?
number of initiatives: http://www.leginfo.ca.gov/pub/15-16/bill/asm/ab_1051-1100/ab_1100_cfa_20150716_091203_sen_floor.html
argues columnist Joe Mathews: https://www.democracy-international.org/us-california-initiative-fee-raises-200-2000
Source URL: https://calwatchdog.com/2015/12/18/initiative-filing-fee-hike-inspires-wave-unconventional-proposals/
---