CA seeks drought relief from mountains to desert
by James Poulos | January 19, 2016 7:58 am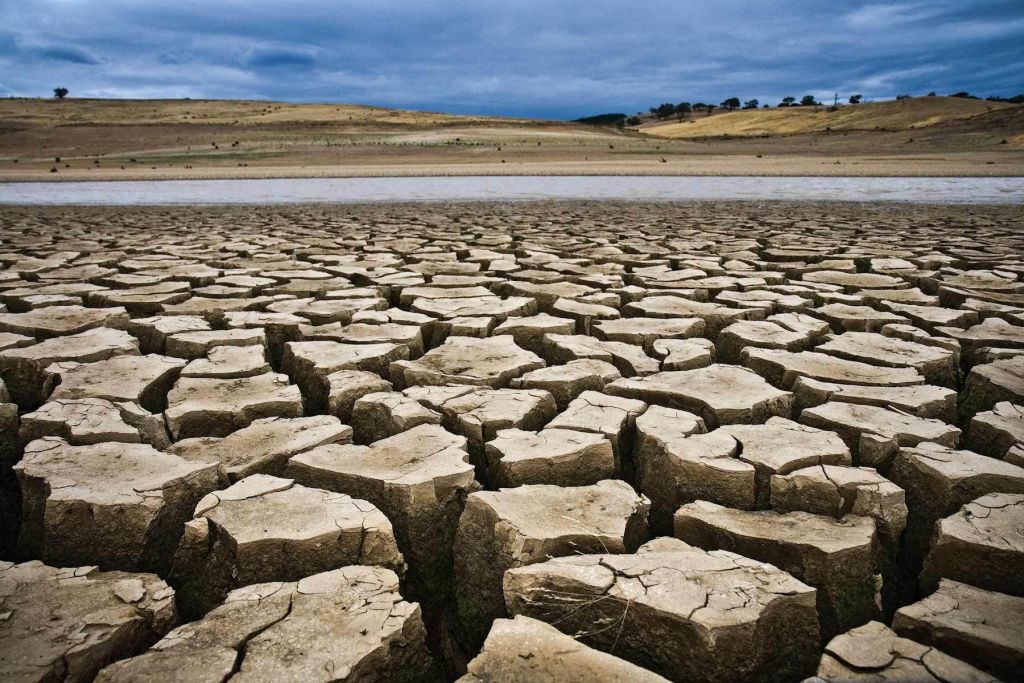 This season's heavy El Niño rains haven't brought clarity to California's competing drought plans, which now range from increasing water collection infrastructure to siphoning ancient reserves locked beneath the Mojave desert.
Stepping up water collection has emerged as a priority in Southern California, drawing much of its water from outside sources, including Northern California and the Colorado River, as the Washington Post observed. "The State Water Resources Control Board plans to allocate $200 million for such projects," the paper noted[1]. "And Los Angeles plans to capture 20 billion more gallons than the 10 billion it collects during normal years."
"In Los Angeles, the city gutted a 16-foot-wide concrete street median and replaced it with vegetation that captures rain over 111 acres. The $3.4 million project is designed to collect enough water to fill more than 27 Olympic-size swimming pools a year."
More than one drought
But the larger picture regarding El Niño has become much more complex. California's vast size, varying climates and competing consumption needs have conspired with the imprecise definition of drought to leave many communities unsure of how much more rain they'll need to turn the corner.
"Ask water managers in different parts of California when they expect they might shake free of the worst drought in a generation — and whether a wet El Niño winter could be their savior — and you're likely to get a lot of answers," according[2] to the San Francisco Chronicle. "Those answers depend on where people live and what source of precious water they're tapping." Analysts told the Chronicle much will hinge on the remaining two to three months of the state's rainy season, which could keep snowpack levels high enough for many areas to begin banking on lasting relief.
A stark turnaround recently witnessed at Folsom Lake, fed by river water swelled by the snows, has fueled those hopes. Folsom, the state's ninth-largest reservoir and the Sacramento area's primary source of drinking water, had shriveled down "to a mere 135,561 acre feet" early this December, as the Chronicle noted[3] in a separate report. Then came El Niño. "With the recent rains, Folsom's water level has risen 28.5 feet and the reservoir is now holding 246,497 acre feet of water," the paper added.
Still, according to the U.S Drought Monitor, the Golden State has remained parched. "In California, moderate drought covers 97 percent of the state, with 87 percent in severe, 69 percent in extreme and nearly 45 percent in exceptional drought," Capital Public Radio reported[4]. Because of the cutoff date for the data it used to tally those numbers, however, that harsh analysis "does not include the recent storms that have brought rain and snow to the state."
Tapping the desert
Experts have long acknowledged the limits of rainwater in resolving California's drought challenges. But one ambitious workaround — tapping into groundwater locked below the Mojave Desert — has finally picked up steam. Two years ago, the Cadiz company, led by Scott Slater, sought to "tap an aquifer beneath 34,000 acres of the eastern Mojave and sell the water to suburbs and subdivisions in the Los Angeles Basin," as Bloomberg Business then reported[5]. "Several politicians, ranchers and environmentalists call Cadiz's proposal ludicrous," the site noted. But Slater, it went on, had already obtained "the necessary permit to pump from San Bernardino County, where the aquifer is located. He also has six utilities in the Los Angeles area eager to buy the desert water."
Cadiz hit a major roadblock when the Bureau of Land Management finally weighed in on its schemes last October. "In a long-awaited decision, the U.S. Bureau of Land Management says Cadiz cannot use an existing railroad right-of-way for a new water pipeline that would carry supplies from the project's proposed well field to the Colorado River Aqueduct," as the Times reported[6]. "By using the railroad right-of-way, Cadiz had hoped to escape federal environmental review of the 43-mile pipeline, one of the project's most expensive components."
But Slater's support in and around the Southland has not ebbed, and he has redoubled his efforts this year. "Cadiz will have to seek federal approval for the pipeline, which will trigger a long and expensive environmental impact review," according to the Guardian. "If we can't get them to follow the law, we'll do what we need to do, pursue administrative and judicial remedies," he told the paper.
Endnotes:
noted: https://www.washingtonpost.com/national/health-science/yes-california-got-rain-but-much-of-it-was-funneled-into-the-ocean/2016/01/11/035261ca-b627-11e5-9388-466021d971de_story.html
according: http://www.sfchronicle.com/bayarea/article/How-much-El-Ni-o-rain-needed-to-end-drought-6754540.php
noted: http://www.sfgate.com/news/article/Water-starved-Folsom-Lake-is-finally-starting-to-6738359.php
reported: http://www.capradio.org/articles/2016/01/07/potential-easing-of-california-drought-slow-to-develop/
reported: http://www.bloomberg.com/bw/articles/2014-03-06/amid-california-drought-cadiz-plans-to-pump-desert-water
reported: http://www.latimes.com/science/la-me-cadiz-desert-water-20151006-story.html
Source URL: https://calwatchdog.com/2016/01/19/ca-seeks-drought-relief-from-mountains-to-desert/
---