Gov. Brown shakes up CA Dems on preschool
by James Poulos | January 24, 2016 10:12 am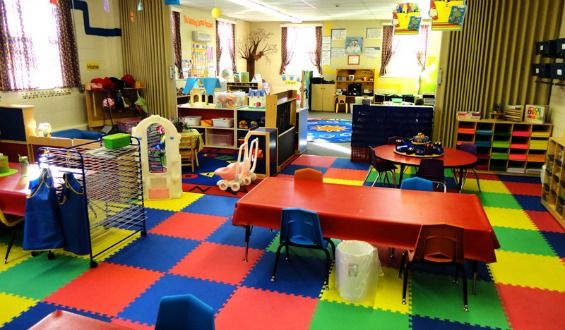 California Democrats have been put back on their heels once again by Gov. Jerry Brown, whose approach to preschool education has departed from party orthodoxy.
"Brown wants to combine three state-funded early education programs, strip their requirements and let each local school district decide how to best spend the money," Capital Public Radio reported[1]. "But there's a catch: districts must prioritize low-income and at-risk four-year-olds."
Michael Cohen, Brown's finance director, told CPR that negotiations over the details will happen at the right time. "It's important to set up the structure and get consensus on what the program will look like," he said. "And then at that point, it will become an annual budget decision about what amount of funding makes sense."
Continued conflict
The disagreement deepens a conflict that intensified among California Democrats late last year. In October, Brown gave his left wing fits when he shot down a big preschool bill that had even drawn support from some Sacramento Republicans. "The Preschool for All Act (AB47), authored by Assemblyman Kevin McCarty, D-Sacramento, passed with bipartisan support, but failed to get backing from Brown," as EdSource reported[2] at the time. "The bill would have set a deadline of June 30, 2018 for granting all low-income 4-year-olds access to transitional kindergarten or state preschool. It was meant to firm up a promise made in last year's legislation (SB837) that set the eventual goal of providing pre-kindergarten schooling for all low-income 4-year-olds. Because of that previous commitment, Brown said in his veto message that the bill was unnecessary and that future preschool funding should be addressed in the budget-setting process."
Contrary to Brown's wishes, the bill merely presumed that future funding would materialize in the years to come. To his irritation, estimates of its total cost "varied greatly, ranging between $147 million and $240 million, depending on how many children are placed in full-day vs. half-day programs," as EdSource added.
A two-front battle
But Brown's adversaries got their revenge when he released his latest budget. As the Washington Post reported, Chris Hoene, executive director of the California Budget & Policy Center called[3] the budget a "missed opportunity to use the state's strong revenues to boost key public investments that help individuals and families advance, such as child care and preschool, welfare-to-work services, affordable housing, and higher education." At the same time, the Post noted, the California branch of the Children's Defense Fund said Brown was "using the threat of future recession to justify not making critical investments of our most vulnerable children today."
The governor's block grant proposal, which would allocate over a billion and a half dollars to early learning, aggrieved activists who have demanded that the state use its recent surpluses to restore education spending to pre-Great Recession levels. "During the recession the state cut early education by over $1 billion, which amounted to almost 100,000 lost preschool seats. In recent budget years some of those cuts have been restored, but spending on early care is nowhere near 2008 levels when the budget was about $3.2 billion," as Southern California Public Radio noted[4].
Meanwhile, however, Brown also incurred the wrath of education reformers, including some fellow Democrats, who have grown increasingly frustrated with the inability of the state's teachers unions to deliver a satisfactory level of education to all students enrolled in public schools. "As Democrats pull back from holding educators accountable for results, they risk alienating old allies as well," UC Berkeley education professor Bruce Fuller wrote[5] in the Sacramento Bee. "California parents lost a tool this month when Gov. Jerry Brown trashed a well-known achievement index, pleasing union chiefs while infuriating civil rights advocates who can no longer pinpoint listless campuses."
Endnotes:
reported: http://www.kpbs.org/news/2016/jan/18/browns-california-preschool-overhaul-raises-concer/
reported: http://edsource.org/2015/gov-brown-must-decide-fate-of-exit-exam-other-key-ed-bills/87493
called: https://www.washingtonpost.com/national/governor-proposes-1226-billion-california-budget/2016/01/07/5b8f5ac2-b5b5-11e5-8abc-d09392edc612_story.html
noted: http://www.scpr.org/news/2016/01/07/56713/new-budget-proposal-for-preschool-doesn-t-include/
wrote: http://www.sacbee.com/opinion/op-ed/article54734965.html
Source URL: https://calwatchdog.com/2016/01/24/gov-brown-shakes-ca-dems-preschool/
---