Legislature advancing bill to stop license suspensions for unpaid fines
by Matt Fleming | June 22, 2016 4:47 am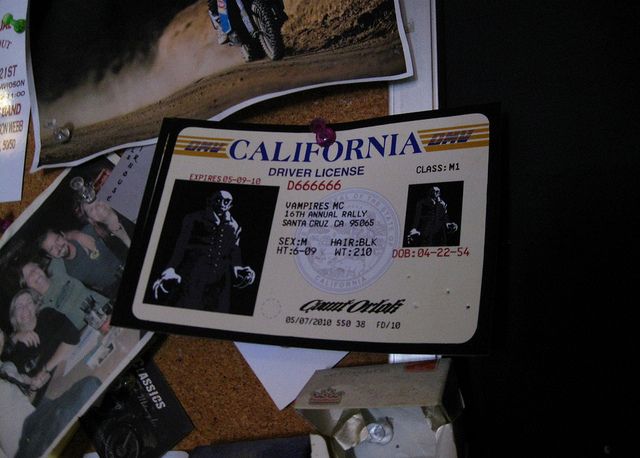 A bill to stop automatic suspensions of driver's licenses for unpaid fines is only a few votes and one signature from becoming law.
Senate Bill 881[1], sponsored by Sen. Bob Hertzberg, has cleared the Senate already and is working its way through the Assembly. But the momentum has been building a while. 
Civil liberties groups, like the ACLU of Northern California, have been pressuring courts to back off, arguing that people are being punished "for being poor." Proponents say the practice traps individuals in the cycle of poverty — they don't have the money to pay exorbitant fines, and so their licenses get suspended, and so they can't get to work, and so they have even less money, and so on.
Civil liberties groups targeted[2] Solano County Superior Court in April. Contra Costa County Superior Court announced a moratorium[3] on the practice in May.
Citing DMV data in a statement, Hertzberg noted that 612,000 Californians have a suspended driver's license due to failure to appear or failure to pay on traffic tickets.
"The truth of the matter is we have created the modern equivalent of debtors' prison by taking away people's driver's licenses or throwing them in jail simply because they are too poor to pay a fine," the Van Nuys Democrat said. "We must restore common sense to our justice system, treat the poor with decency and fairness and give working Californians a chance to make amends without jeopardizing their jobs or their families."
In many instances, drivers receive an initial fine for some violation, with lots of additional fees tacked on. What was a $100 fine could be several hundred dollars and only swelling from there, sometimes escalating to thousands as payment is not made.
By the end of 2015, more than 1.9 million Californians, many of who whom are unemployed, disabled or homeless, had suspended licenses for failure to appear or failure to pay on citations, according to data provided by civil liberties groups.
Data shows a strong correlation between high poverty rates and high suspension rates in the Bay Area[4]. 
Gov. Jerry Brown, who would need to sign the bill if it were to pass the Legislature, previously supported a related measure creating a one-time, traffic amnesty program[5].
Endnotes:
Senate Bill 881: http://leginfo.legislature.ca.gov/faces/billNavClient.xhtml?bill_id=201520160SB881
targeted: https://calwatchdog.com/2016/04/19/civil-liberty-groups-demand-solano-county-court-stop-suspending-licenses-poor/
announced a moratorium: https://calwatchdog.com/2016/05/23/contra-costa-ceases-license-suspensions-failure-pay-fines/
the Bay Area: http://maps.ebclc.org/backontheroad/
a one-time, traffic amnesty program: https://www.dmv.ca.gov/portal/dmv/detail/home/trafficamnestyprogram
Source URL: https://calwatchdog.com/2016/06/22/legislature-advancing-bill-stop-license-suspensions-unpaid-fines/
---