'Jungle primary' effects could doom AB32's renewal
by Chris Reed | June 23, 2016 11:40 am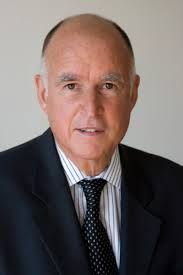 California's shift to "jungle primaries" in which the top two candidates advance regardless of party hasn't resulted in significant changes in state politics, Mother Jones reported [1]in early 2015. A 2014 Los Angeles Times op-ed [2]was similarly dismissive of the idea that the change had moderated state politics.
But that looks like a premature judgment based on the events of the past year. Business interests and the California Chamber of Commerce have had consistent success in working with moderate Democrats in the state Legislature who share their wariness toward far-reaching measures that could hurt the economy or make life more costly in their home districts.
The most prominent example: For the second straight year, a bloc of Democrats are getting in the way of Gov. Jerry Brown's desire to gain significant environmental legacies.
Last year, they opposed the governor's call for a law mandating that vehicles on California's roads and freeways use 50 percent less gasoline by 2030. Brown worked with Senate President Pro Tem Kevin de León, D-Los Angeles, to enact Senate Bill 350 and establish California as a trailblazer yet again on pioneering environmental legislation.
But the California oil industry's argument that such a law would be costly and especially painful for poor residents — buttressed by campaign donations to sympathetic lawmakers and TV attack ads — eventually led Brown and his allies to give up on the gasoline provision of the bill, unable to muster majority support in the Assembly. Criticized for being indifferent to the needs of the environment, the moderate bloc fired back. Then-Assemblyman Henry Perea, D-Fresno, said the California Air Resources Board ignored how much its rules would hit the pocketbooks of the poor.
Governor hunting for green policy legacy
Now perhaps the state's most famous environmental measure of this century — AB32, the sweeping 2006 law requiring a long-term state shift to cleaner but costlier forms of energy — could face a 2020 sunset without an even stronger measure taking its place, as environmentalists have long hoped.
This prospect led Brown to take the extraordinary step of trying to bind future governors and Legislatures to ambitious environmental goals that extended to 2030 — 11 years after he left office. The California Air Resources Board said Brown's executive order was legal because "AB32 explicitly states the intent to maintain and continue reductions in emissions of greenhouse gases beyond 2020."
State Senate Minority Leader Jean Fuller, R-Bakersfield, asked the Legislature's legal staff whether this was valid. In April, she got her reply.
"We think the determination of a standard for the statewide (greenhouse gas) emissions limit is a fundamental policy decision that only the Legislature can make," Legislative Counsel Diane Boyer-Vine wrote. 
Since then, environmentalists — and, behind the scenes, possibly Brown himself — have been lobbying to pass an extension of AB32 and seeking to revive Brown's push to cut petroleum use as well. As the Sacramento Bee's Dan Walters reported [3]recently, they're not making progress. At least 15 Assembly Democrats could pair with 28 Assembly Republicans to block any bills they consider too hard on poor Californians.
It appears that California is now like the other three megastates — Texas, New York and Florida — in which pro-business Democrats have significant power in their legislatures.
The state senator who changed California politics
This development suggests that former state Sen. Abel Maldonado could end up being a more consequential figure in California politics than many governors. The only reason the jungle primary exists is that the Santa Maria Republican rancher would only provide the final vote[4] needed to enact the state budget in 2009 if the Legislature gave California voters the chance to amend the state Constitution in the June 2010 primary.
Democratic legislative leaders went along both because of their desperation to get a budget in place with temporary tax hikes — and because of their confidence they could defeat the measure [5]in June 2010.
They failed, with voters backing the historic change to a "top two" primary by 54 percent to 46 percent.
Endnotes:
reported : http://www.motherjones.com/kevin-drum/2015/02/jungle-primaries-california-it-looks-big-fat-meh
op-ed : http://Then-Assemblyman%20Henry%20Perea,%20D-Fresno,%20made%20the%20heretical%20observation%20that%20the%20California%20Air%20Resources%20Board%20was%20too%20powerful%20and%20too%20indifferent%20to%20the%20cost%20of%20its%20mandates.
reported : http://www.sacbee.com/news/politics-government/politics-columns-blogs/dan-walters/article83098292.html
final vote: http://www.nytimes.com/2009/02/20/us/20california.html?_r=0
measure : https://en.wikipedia.org/wiki/California_Proposition_14_(2010)
Source URL: https://calwatchdog.com/2016/06/23/jungle-primary-effects-doom-ab32s-renewal/
---