CalWatchdog Morning Read – June 29
by CalWatchdog Staff | June 29, 2016 9:34 am
Loretta, B-1 Bob and Hef
Security failures prior to the O.C. jailbreak
LASD lax on weeding out low-performing deputies
Police transparency measures die
When the state recompenses the wrongly imprisoned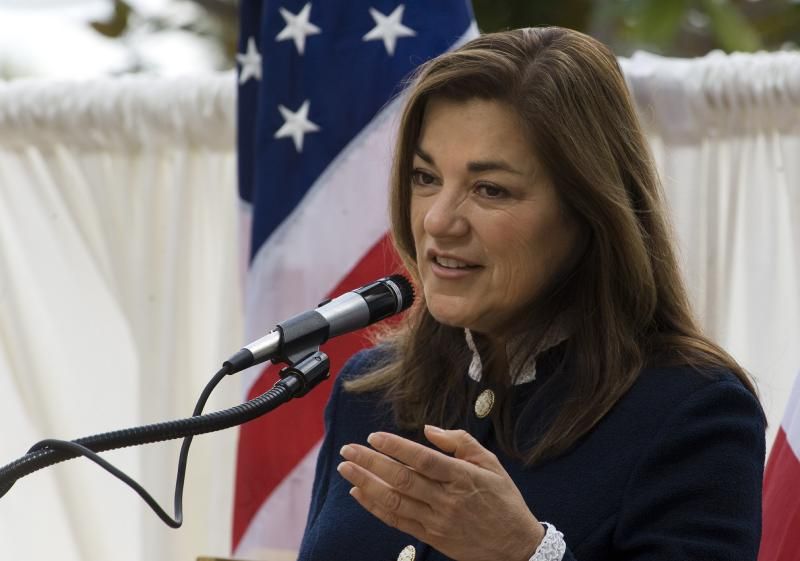 Good morning. Happy Hump Day. 
Sure as the sun rises every morning, every election cycle Playboy legend Hugh Hefner gives to Loretta Sanchez's congressional races — having given $10,400 to Sanchez's Senate campaign.
By now, everyone in Orange County and Washington knows the story: Hefner gives to Sanchez and occasionally it gets her in trouble. But Hefner doesn't appear to have a connection with Sanchez's congressional district, and she's known mostly for her policy expertise in military and national security issues, so answering "why" is challenging, although it most likely has to do with who Sanchez unseated 20 years ago to get to Washington: "B-1" Bob Dornan.
CalWatchdog[1] has more.
In other news:  
Remember the Orange County jailbreak earlier this year? New information shows "sheriff's deputies failed to search construction workers and school instructors working inside the jail," while "jailers did nothing to inventory potentially dangerous or useful tools being carried into the jail, or to make sure that the tools left with workers, even after sharp cutting blades were left behind on two occasions near inmate housing areas prior to the escape," writes The Orange County Register[2]. Oops!
A new report suggests that the Los Angeles Sheriff's Department is not weeding out low-performing deputies in their first year, which potentially causes problems later on and in life-or-death situations. The Los Angeles Times[3] has more.
And two bills that would have increased transparency of law enforcement, including increased access to police disciplinary records and body camera footage died on Tuesday in the state Senate. The Los Angeles Times[4] has more.
And The Sacramento Bee[5] writes what it's like for two innocent men and their struggles to get money for years spent in prison. 
Assembly:
Senate:
Gov. Brown:
No public events announced.
Tips: [email protected]
Follow us: @calwatchdog @mflemingterp
New followers: @joshrogin @latinostrategy
Endnotes:
CalWatchdog: http://calwatchdog.com/2016/06/29/sanchez-hefner/
The Orange County Register: http://www.ocregister.com/articles/jail-720875-escape-sheriff.html
Los Angeles Times: http://www.latimes.com/local/lanow/la-me-ln-deputies-probation-20160628-snap-story.html
Los Angeles Times: http://www.latimes.com/politics/la-pol-sac-police-transparency-dead-20160628-snap-story.html
The Sacramento Bee: http://www.sacbee.com/news/politics-government/capitol-alert/article86291447.html
Full day: http://assembly.ca.gov/todaysevents
Full day: http://senate.ca.gov/calendar
Source URL: https://calwatchdog.com/2016/06/29/calwatchdog-morning-read-june-29/
---