UC mounted PR blitz to counter harsh state audit
by Chris Reed | June 30, 2016 8:05 am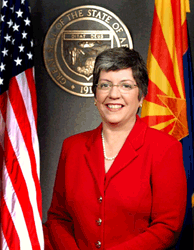 UC Davis Chancellor Linda P.B. Katehi was suspended by UC President Janet Napolitano in April soon after the Sacramento Bee discovered[1] that UC Davis had paid at least $175,000 to consultants to try to remove online references to a 2011 incident in which peaceful student protesters were sprayed with tear gas by a campus police officer.
Katehi's suspension was also spurred by allegations her son and daughter-in-law, who are employees of the university, got large and unwarranted raises. But Napolitano also made plain her disapproval[2] of Katehi's attempts at damage control, saying her decisions raised "serious and troubling questions."
Now it has emerged that UC spent $158,000 in its own damage-control effort in a bid to counter the harsh criticism Napolitano and other UC officials faced after State Auditor Elaine Howle released an audit[3] in March that said UC was admitting out-of-state students over more qualified in-state students solely for budget reasons. Howle also said UC officials sharply increased out-of-state enrollment rather than take even basic steps to control spending when state funding plunged because of the sharp decline in state revenue after 2007.
UC planned PR blitz before audit even released
UC officials first learned of Howle's scathing audit in February. That's when the UC Office of the President decided to mount a PR campaign that "included a report rebutting the conclusions of the audit; digital ads on websites, Facebook and Twitter; and sponsorships on public radio stations throughout the state," the Bee reported.
An aide to Napolitano disputed the idea that state funding or tuition dollars were used. Instead, the aide told the Bee that the $158,000 came out of the "endowment cost recovery fund." The fund was described as using endowment earnings for various purposes, including trying to promote university fundraising.
Some of the $158,000 was used to release a glossy 32-page report soon after the audit was published that depicted UC as reacting resourcefully and intelligently to the state funding crisis. Another major expenditure was for radio ads promoting UC on public radio stations around the California.
UC officials insisted there was a major difference between what Katehi did and what the UC Office of the President had done. They said that UC had followed standard processes and had used consultants for PR campaigns before, and that Napolitano had never objected to Katehi's use of consultants — only to the evidence that Katehi had made  "material misstatements" about her role in efforts to scrub UC Davis' online image.
But if these distinctions help UC avoid allegations of hypocrisy, the UC damage-control campaign still rankled some in the Legislature who said UC should take the audit seriously — not pay to try to gloss it over.
"I am in total disbelief once again," Assemblyman Mike Gipson, D-Carson, told the Bee. "They have taken this elitist attitude that they can do whatever they want to do whenever they want to do it."
Endnotes:
discovered: http://www.sacbee.com/news/local/article71659992.html
disapproval: https://www.washingtonpost.com/news/morning-mix/wp/2016/04/28/uc-davis-chancellor-placed-on-administrative-leave-after-revelations-of-scrubbing-internet/
audit: https://www.auditor.ca.gov/pdfs/reports/2015-107.pdf
Source URL: https://calwatchdog.com/2016/06/30/uc-spent-funds-ways-objects-uc-davis/
---