Riordan, Hewitt, endorse Sanchez for Senate
by James Poulos | July 11, 2016 8:15 am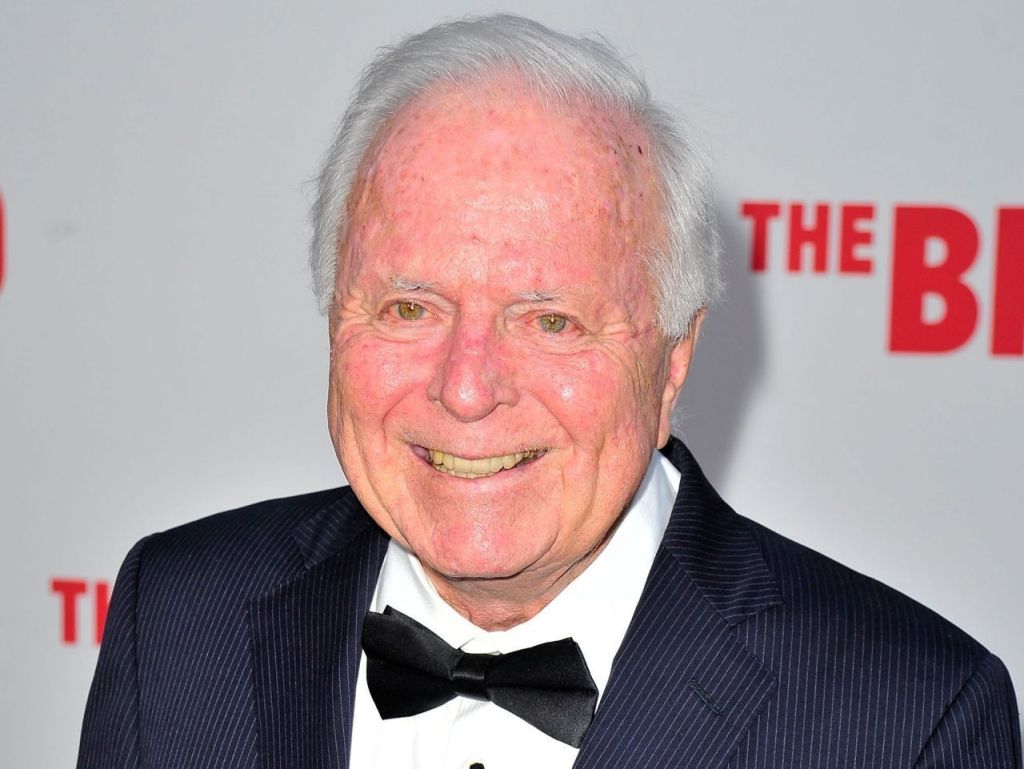 Signaling the depth of California's uncharted political waters this election season, Richard Riordan, the Republican ex-Mayor of Los Angeles, endorsed Rep. Loretta Sanchez, D-Calif., to replace outgoing U.S. Senator Barbara Boxer. Calling her an "independent thinker," as the Sacramento Bee noted[1], Riordan helped fuel Sanchez's strategy — born of necessity — to rally Republican voters against her powerful opponent, state Attorney General Kamala Harris. Driving the point home, Sanchez vowed to "work with leaders across the aisle" in the Senate should she manage to defeat Harris. 
In a sign of momentum among notable California Republicans, influential radio host Hugh Hewitt followed[2] Riordan's endorsement by throwing his support behind Sanchez, the first Democrat for whom he has done so. 
Though Riordan has sustained a reputation as something of a maverick within his own party — having endorsed both Dianne Feinstein and Barack Obama — his endorsement of Sanchez came with a harsh assessment of Harris's "crazy" ideology. "Riordan cited a case in 2008, while Harris served as San Francisco district attorney, when a recently convicted cocaine dealer, Alexander Izaguirre, avoided prison after being accepted into Harris' 'Back on Track' jobs program," the Los Angeles Times reported[3]. "Izaguirre, an immigrant, was in the U.S. illegally. He later stole a woman's purse and then drove into her with an SUV."
A difficult balance
The anecdote perhaps unintentionally underscored Sanchez's challenges in courting Republicans to make up for lost Democrats in her continued bid against Harris. "If Sanchez, a 10-term congresswoman from Orange County, wants to boost her chances of winning in November, she will probably have to do so by forming an unusual coalition of Latinos and Republicans," the Washington Post noted[4]. "That could be challenging in a year when Donald Trump, whose derogatory comments toward Latinos are widely known, will be at the top of the ballot." On the other hand, widespread disillusionment with the Trump campaign among many moderate California Republicans — and even some conservatives — could help limit that adverse effect. 
Then again, some research has strongly suggested that not all anti-Trump Republicans can be counted on to line up behind Sanchez, who is generally acknowledged to be closer to the center on many issues than Harris. "In a Field Poll survey a week before the primary, Republicans were split when asked which Democrat they would vote for in November," the Post added, with 26 percent voicing an interest in Harris and just 25 percent for Sanchez. "Thirty percent of GOP voters volunteered that they would vote for neither."
Down to turnout
Mere apathy has been cited as yet another problem facing Sanchez, who did not quite hit half of Harris's 40 percent support in the primary vote. "If Sanchez tries to spike Latino turnout by aggressively going after Donald Trump, she will probably lose the Republicans. If she stays agnostic on the presidential race, Latinos may lose enthusiasm for her campaign. While Sanchez doesn't have to worry about losing too many Republican votes to Harris, she should worry about Republicans leaving their ballots blank," John Phillips observed[5] at the Orange County Register. As Republican consultant John Thomas warned, Phillips concluded, driving those already disaffected voters to the polls could well require a greater investment of resources than Sanchez is capable of raising and making. 
The difference, according to some close analysts, could come down to November's general-election turnout dynamic. "When there is a much larger electorate, with perhaps 1 million more Latino voters statewide, how will Harris fare if she continues to lose the Latino vote to Sanchez by wide margins? This deficit for Harris could prove to be a critical advantage for Sanchez," argued[6] Adrian Pantoja, Senior Analyst for Latino Decisions, at the Huffington Post. The "new data on Latino voting strength for Sanchez may provide possible donors with a reason to invest in the second-place finisher, especially against the backdrop of possible record Latino turnout in November when Donald Trump is on the ballot," Pantoja concluded. 
Endnotes:
noted: http://www.sacbee.com/news/politics-government/capitol-alert/article85363457.html
followed: http://www.hughhewitt.com/hugh-endorses-democrat-loretta-sanchez-united-states-senator-california/
reported: http://www.latimes.com/politics/la-pol-sac-essential-politics-former-l-a-mayor-richard-riordan-picks-1466627769-htmlstory.html
noted: https://www.washingtonpost.com/news/powerpost/wp/2016/07/05/can-democrat-loretta-sanchez-win-over-republican-voters-in-california/
observed: http://www.ocregister.com/articles/sanchez-720560-california-harris.html
argued: http://www.huffingtonpost.com/latino-decisions/can-kamala-harris-lose-th_b_10436966.html
Source URL: https://calwatchdog.com/2016/07/11/riordan-endorses-underdog-sanchez/
---