CA eyes freeway generator technology as new energy source
by James Poulos | August 4, 2016 5:36 am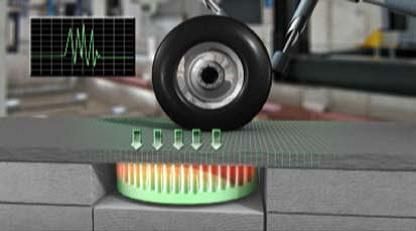 The streetwise alternative energy dreams of one California officeholder have been given a tentative green light in Sacramento. If all goes well, the Golden State could roll out a technology that would turn vehicles' rumblings over freeways into electrical energy.
"The office of L.A.-area Assemblyman Mike Gatto announced recently that the California Energy Commission has agreed to fund multiple piezoelectric pilot projects in the Golden State," the L.A. Weekly reported[1]. "The program's schedule, including when ground will be broken, has not been revealed. The commission's move follows years of research on how this might work on California's busy freeways — and on whether it will be worth it for taxpayers. […] The state's analysis concluded that a pilot demonstration of the technology would be the best way to determine if it's worth our money — if we can actually squeeze some juice from concrete and asphalt."
International precedent
Risk-averse politicians and policymakers had reason beyond the limitations of the pilot program to be cautiously optimistic. In other leading post-industrial nations, the tech being put to the test has already proven functional. "Gatto had a conversation with a friend who had just returned from Israel raving about a road that produced energy," as the Fresno Bee noted[2], through the use of so-called piezoelectric sensors beneath roads and railways. "Gatto learned that engineers in Israel, Italy, and Japan had successfully installed piezoelectric sensors underneath roadways and railways. Those sensors, the size of watch batteries, are in effect the reverse of sonar: a vibration comes in, and an electric pulse goes out. Gatto said scientists estimate the energy generated from a 10-mile stretch of four-lane roadway can power the entire city of Burbank, comparable to Clovis," the Bee added.
"You embed them right in the roadway and as cars and trucks drive over the roadway, it vibrates the road just a little bit, and these substances get charged from that," Gatto told[3] ABC 7 News. "It just makes sense in a car culture like ours to use that extra energy that is generated and put it to good use."
Transforming transportation
Although environmentalist critics could be pressed to raise emissions objections to Gatto's enthusiasm for so many cars on the road, other ongoing technological advances have begun to raise the prospect of substantially greater zero-emissions vehicles phasing out California gas guzzlers in the years to come. "Tesla's goal of building 1 million vehicles per year by the end of 2020" — including buses and trucks — "depends on a fast-rising flow of batteries from the Gigafactory," the company's vast plant located in Nevada, the San Francisco Chronicle observed[4]:
"The company has accelerated its work on the factory by roughly two years, planning to produce enough batteries in 2018 to supply 35 gigawatt-hours of electricity, the target originally established for 2020. 'People really need to think of the factory as more important than the product itself, and with far greater potential for innovation,' Musk said Tuesday at the plant."
While Musk's plans to date have focused on solar power's applications in structures like homes, designers have also begun to turn to the sun's energy in rethinking the way roads can be used to help power the grid. L.A.'s Michael Maltzan Architecture has proposed a tunnel overlay on a bridge section of the 134 freeway that would incorporate a host of alternate energy features, including emissions traps and rainwater collection. "A field of photovoltaic panels along the top of the tunnel would produce about 6 million kilowatt-hours of electricity annually — enough to power 600 homes," the Los Angeles Times added[5]. "Maltzan proposes that the cost savings made possible by the solar array — an estimated $1 million per year — be similarly fed back into the city, used to boost the budgets of the half-dozen Pasadena Unified School District campuses located within two miles of the freeway bridge."
Endnotes:
reported: http://www.laweekly.com/news/california-freeways-will-soon-generate-electricity-7203102
noted: http://www.fresnobee.com/opinion/editorials/article92656267.html
told: http://abc7.com/traffic/how-la-traffic-can-help-southern-california-generate-energy/1450216/
observed: http://www.sfgate.com/business/article/Tesla-slams-the-accelerator-on-Gigafactory-8425753.php
added: http://www.latimes.com/entertainment/arts/la-ca-cm-maltzan-freeway-20160629-snap-htmlstory.html
Source URL: https://calwatchdog.com/2016/08/04/ca-eyes-freeway-generator-technology-new-energy-source/
---