Controversial requirements dropped from Title IX, religious colleges bill
by Hannah Niemeier | August 11, 2016 8:11 am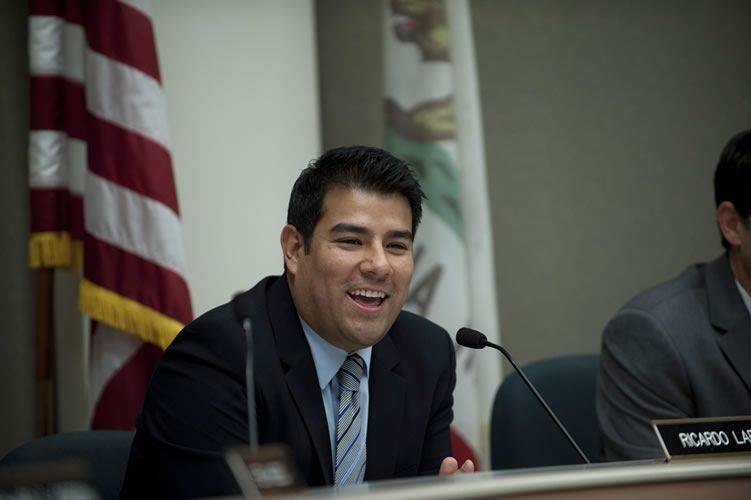 After weeks of opposition from religious colleges and their supporters, Sen. Ricardo Lara announced he would drop provisions from a bill that would have made it more difficult for faith-based institutions to receive Title IX exemptions.
The Bell Gardens Democrat said he wrote Senate Bill 1146 to protect LGBT students who may not be treated equally at religious colleges. "The goal for me has always been to shed the light on the appalling and unacceptable discrimination against LGBT students at these private religious institutions throughout California," Lara told the Los Angeles Times[1].
As written, Senate Bill 1146 would have put roadblocks in the way for institutions that make admission, housing and accommodation decisions based on traditional views about sexuality. It would also require colleges to advertise their Title IX exempt status publicly.
But after pushback from religious colleges who claim the bill forces them to violate long-established standards of conduct, as well as making them vulnerable to lawsuits, Lara said SB1146 required a second look.
"I don't want to just rush a bill that's going to have unintended consequences so I want to take a break to really study this issue further," Lara said.
Lara's amendment removes the restrictions on Title IX exemptions, allowing colleges to continue to hold on to their faith-based standards while requiring notification of exemption status and information about disciplinary actions against students based on their sexuality.
SB1146 received intense opposition from California religious colleges, some of which created the Association of Faith Based Institutions and the Association of Independent California Colleges and Universities to lobby against the bill. Independent protest groups such as California MassResistance also encouraged opponents of the bill to petition their local assemblymen.
"This bill is a proposed solution looking for a problem," California MassResistance director Arthur Schaper said. "It's more about fomenting unrest and legal conflict. That's the last thing students need."
Many California colleges have announced support for the amended bill, which has already been approved in the state Senate and will be heard by the Assembly Appropriations Committee on Thursday.
Endnotes:
Los Angeles Times: http://www.latimes.com/politics/essential/la-pol-sac-essential-politics-updates-senator-drops-proposal-that-had-angered-1470853912-htmlstory.html
Source URL: https://calwatchdog.com/2016/08/11/strongest-restrictions-dropped-title-ix-religious-colleges-bill/
---