Legislature approves $50-per-month diaper benefit
by Matt Fleming | August 30, 2016 12:31 pm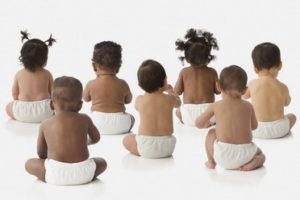 Low-income Californians could soon receive a monthly, $50 benefit for diaper purchases, according to a bill approved by the Legislature on Tuesday.
The monthly benefit would be given for each child two years old or younger, with a requirement that the money be spent only on diapers.
The benefit would not begin being awarded until 2020, and is expected to cost around $14 million to $18 million annually as part of the CalWORKS welfare program.
Legislative analysis estimates that 26,000 children would currently qualify.
The measure heads to Gov. Jerry Brown for a final verdict.
Source URL: https://calwatchdog.com/2016/08/30/legislature-approves-50-per-month-diaper-benefit/
---