New report alleges work abuses by Apple's Chinese suppliers
by Steve Miller | September 8, 2016 10:21 am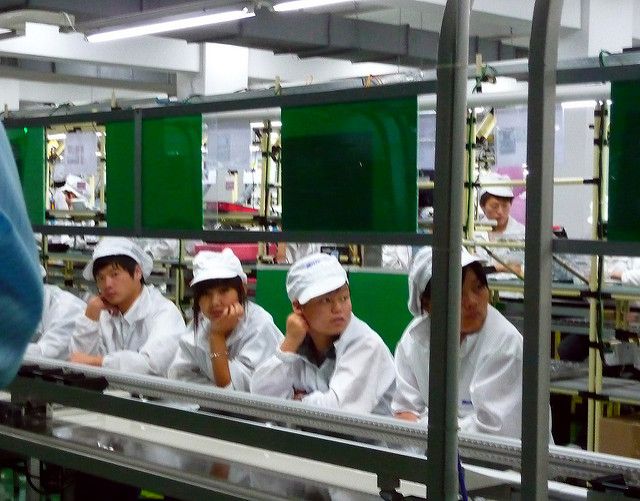 A statute passed by California lawmakers in 2010 to stem labor abuses abroad has been of meager help in policing tech giant Apple, a group that studies labor abuses in China claims.
The California Transparency in Supply Chains Act, heralded by political leaders as a measure to police poor working conditions in companies doing business in California "has little influence on the labor conditions of these suppliers" in China, Li Qiang, executive director of China Labor Watch, said in a statement to CalWatchdog. "As such, labor rights violations are still prevalent in these factories." A study released in late August from China Labor Watch reported that at the Shanghai, China, facility of Apple supplier Pegatron, "working conditions are terrible, and workers are subject to terrible treatment. Currently, Apple's profits are declining … to mitigate the impact, Pegatron has taken some covert measures to exploit workers."
It's the seventh report to allege worker abuses by Apple's Chinese suppliers from New York-based China Labor Watch since 2012.
The California Transparency in Supply Chains Act directs companies of a certain size to declare through a public posting that they are attentive to potential abuses along their supplier base. The goal is to stem human trafficking and slavery, advocates say. Companies last year received a letter from the state Attorney General's Office, informing them that "your company must post on its Internet website the required disclosures if it meets the eligibility criteria – namely, if your company is a retail seller or manufacturer doing business in California and has annual worldwide gross receipts that exceed $100,000,000."
But the act doesn't mandate action to address shortfalls in the supply chain. The disclosures are the only requirement, although they have led to lawsuits filed by citizens who allege companies have filed misleading or false disclosures, using California's liberal laws regarding consumer rights.
"This bill, it's a very simple bill, it requires businesses to disclose their efforts to eradicate slavery from their supply chain," former Gov. Arnold Schwarzenegger said during the ceremonial signing of Senate Bill 657, which created the supply chains act. "This would increase transparency, allow consumers to get more information and make more choices and motivate businesses to ensure humane practices."
The measure is responsible for several current investigations of companies based on the disclosure required by the supply chains act, state Department of Justice spokeswoman Kristin Ford said.
She declined to comment on Apple's performance with regard to the act.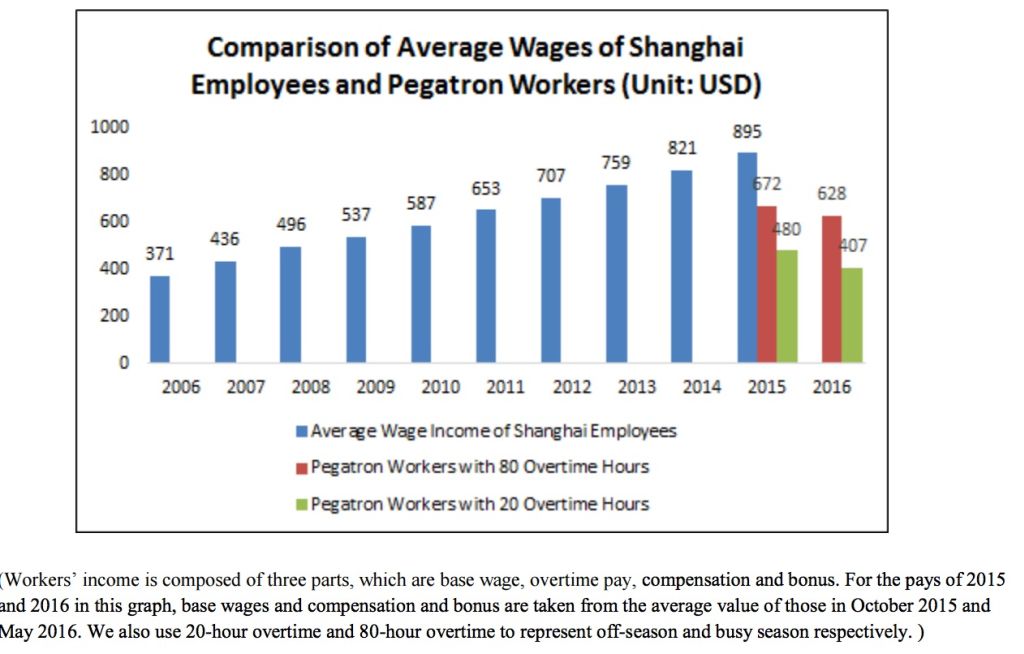 Apple, founded and based in Cupertino, Calif., since 1976, has complied with the reporting requirement. In its latest filing in March, Apple said it has a "robust auditing process which has expanded deep into the supply chain over the past ten years. This statement reflects our progress … to combat and prevent human trafficking, slavery, servitude, and forced, compulsory, or involuntary labor in our supply chain." Apple, though, changed its primary supplier for the iPhone in 2013, handing the deal to Pegatron. Since then, Pegatron has handled other technology for Apple. Last year, according to its annual corporate report, Pegatron worked on Apple CarPlay, which delivers information from an iPhone to a vehicle's display panel.
Taiwan-based Pegatron is a public corporation with an octopus of subsidiaries throughout Asia. It supplies electronics to a number of companies including Microsoft. But the 19-page labor study from China Labor Watch insists that "Apple is the real reason working conditions are deteriorating."
Despite Schwarzenegger's declaration that consumers will "make more choices" with information gleaned from the supply chain act, Apple this year ranked as the world's most valuable brand for the sixth consecutive year in Forbes magazine's annual study. Apple's $154 billion worth is 87 percent higher than that of second place Google, according to the magazine.
Apple's press office did not return a call.
China Labor Watch said that Apple's favor among consumers has allowed it to skate on its alleged violations in China.
"Apple's use of public relations and their popularity here in the U.S. may be why they are able to escape regulation/examination," Qiang, the executive director of China Labor Watch, said in his statement to CalWatchdog. "In addition, Apple is very much concerned about their shareholders, as opposed to that of workers overseas. "
Source URL: https://calwatchdog.com/2016/09/08/new-report-alleges-work-abuses-apples-chinese-suppliers/
---