Attorney General Harris conducting investigation of Wells Fargo
by James Poulos | October 31, 2016 12:09 pm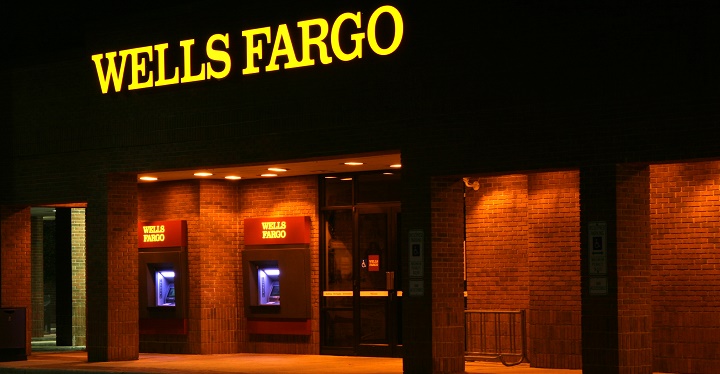 Attorney General Kamala Harris has joined the growing pile-on against Wells Fargo's improper business dealings.
"California's attorney general is conducting a criminal investigation into whether employees at San Francisco-based Wells Fargo bank stole customers' identities in the sales practices scandal that rocked the bank and cost its CEO his job, newly released documents show," the Associated Press reported[1]. "A search warrant and affidavit released [Oct. 19] by the state Department of Justice show that agents sought evidence related to allegations that bank employees created up to 2 million bank and credit card accounts without customers' approval in order to meet sales goals."
The move reinforced both Harris's bid for a national reputation as the presumptive successor to outgoing Sen. Barbara Boxer and the nationwide push for prosecution around Wells Fargo's practices. "Harris, a Democrat who is running for U.S. Senate, joins a growing list of law enforcement officials looking into the company since Sept. 8, when regulators disclosed in a settlement that the bank fired 5,300 employees for allegedly opening more than 2 million deposit or credit card accounts since 2011 without customers' knowledge or consent," as the San Francisco Chronicle noted[2].
"Harris' office is asking the San Francisco bank to provide wide-ranging customer account and other information to see whether it violated Sections 529 and 530.5 of the California penal code. The former makes it a crime to falsely impersonate someone, and the latter makes it a crime to use personal identifying information of another person for any unlawful purpose, including to obtain or attempt to obtain credit, goods, services, real property or medical information without that person's consent. Convictions under both sections are punishable by a fine and/or imprisonment up to one year." 
From bad to worse
With Harris as an adversary, Wells Fargo has faced a snowballing problem well in excess of a public relations challenge. "The investigation by Attorney General Kamala Harris' office indicates Wells Fargo's woes have moved beyond a tarnished image, consumer outrage and lost business opportunities, analysts said," according[3] to the San Jose Mercury News. "Ohio suspended Wells Fargo from doing business with state agencies and excluded the bank from participating in any state bond offerings. The announcement followed similar moves from California and Illinois and the cities of Seattle and Chicago."
In fact, over less than two months, "15 investigations have been launched into Wells' phony accounts scandal, including probes by the Justice Department, the Labor Department and the Office of the Comptroller of the Currency," Kate Berry noted[4] at Bank Investment Consultant. "Fitch Ratings downgraded Wells' credit rating to negative, the Better Business Bureau cut off its accreditation, and more states suspended the bank from municipal bond underwriting. Top leaders of the bank's hometown of San Francisco even went so far as to ask if the OCC should revoke Wells' 160-year-old bank charter."
California's probe has already laid bare unflattering and worrisome customer stories about the way Wells Fargo did business. "State investigators interviewed four Southern California residents as part of their probe into the bank's practices," the Mercury News added. "Among the customers' statements: Wells Fargo employees opened a $10,000 line of credit without permission for one person; set up multiple life insurance policies for another; and established unauthorized checking accounts for children. A 74-year-old woman said the bank opened multiple credit or debit card accounts in her name without her knowledge."
Signaling reform
The bank has made moves in recent days to change the internal process that appears to have encouraged or allowed abuses. "Wells Fargo is changing how it refers to performance meetings for some wealth and investment management employees following the bank's settlement last month over its retail sales practices," the Charlotte Observer reported[5], citing internal communications obtained by the paper. "The communications suggest Wells' efforts to overhaul its sales process might extend beyond its retail banking operations."
Endnotes:
reported: http://www.dailynews.com/general-news/20161020/attorney-general-kamala-harris-leads-wells-fargo-criminal-probe
noted: http://www.sfchronicle.com/business/networth/article/California-AG-Kamala-Harris-to-investigate-Wells-9984504.php
according: http://www.mercurynews.com/2016/10/19/state-launches-criminal-probe-into-wells-fargo-over-bogus-bank-accounts/
noted: http://www.bankinvestmentconsultant.com/news/wells-fargos-reputational-crisis-unlike-any-other
reported: http://www.charlotteobserver.com/news/business/banking/bank-watch-blog/article109240147.html
Source URL: https://calwatchdog.com/2016/10/31/attorney-general-harris-conducting-investigation-wells-fargo/
---