CA GOP weathers hard-fought challenges to incumbents
by James Poulos | November 15, 2016 10:54 am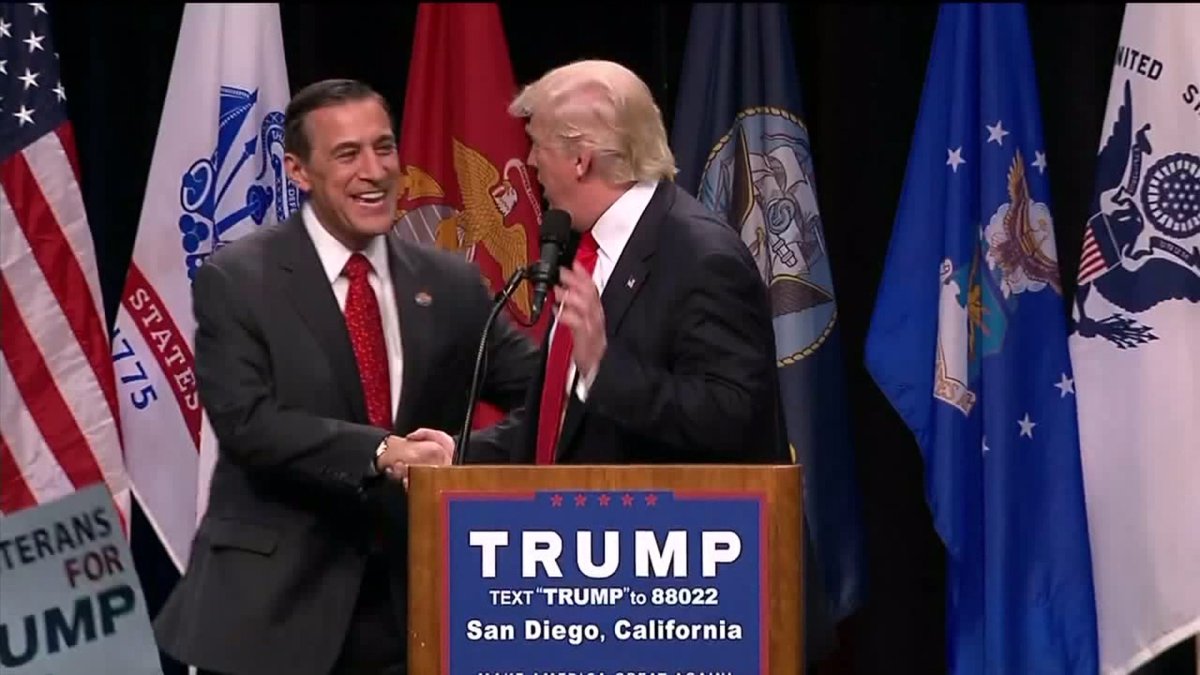 After weeks of fearing the worst, relief washed over vulnerable Republicans hoping to remain part of California's congressional delegation. Despite a dogged effort by Democrats hoping to capitalize on Donald Trump's unpopularity in the Golden State, their challengers fell short, leaving most — if not all — of the GOP's few seats in incumbent hands. 
"Trump's paltry 33 percent of the state's popular vote didn't seem to drag down homegrown candidates," noted[1] Matthew Artz at the San Jose Mercury News. "Although the GOP lost two seats in the state Assembly, they staved off challenges to several sitting congressmen and appear to have prevented the Democrats from winning back a supermajority in the state Senate."
Amid nationwide elections that shocked California's dominant party, the news blunted enthusiasm around its other victories up and down the coast. "Democrats weren't able to win any of the […] districts they targeted," the Los Angeles Times reported[2]. "Democrats had hoped to make inroads with the Central Valley's growing Latino population, but Rep. David Valadao (R-Hanford) and Jeff Denham (R-Turlock) each won re-election in their largely agricultural districts. Rep. Steve Knight (R-Palmdale) also slid into another term in the 25th District, a seat Democrats had aimed to flip. Knight is the last Republican representing L.A. County in Congress."
Down to the wire
The highest-profile House race in Southern California, however, remained in doubt. "Rep. Darrell Issa's lead over Democratic challenger Doug Applegate continued to shrink after tens of thousands of mail-in votes were counted through Monday," according[3] to U-T San Diego. 
"The Vista Republican was ahead of Applegate 50.7 percent to 49.3, according to the latest tally. Another vote update is expected to be released late Tuesday by election officials. Issa led Applegate by 2,871 votes, the thinnest margin since early returns were released after polls closed last Tuesday night. It's one of the three closest House races in California, according to the Secretary of State. Hundreds of thousands of ballots remain to be counted, though it's unknown how many are from the 49th Congressional District."
Win or lose, Issa's photo finish will have underscored the shifting political sands troubling California Republicans, even in areas that once reliably delivered for party. "The longtime Republican Party bastion of Orange County voted for a Democratic candidate for the first time since 1936, when Franklin D. Roosevelt was elected for his second term," the Times observed[4]. "The historic loss represents a growing uphill climb for Republicans in California; the party saw registered Republicans in California drop to 26 percent from 29.8 percent, ultimately losing Orange County by almost 5 percent."
"While traditionally Republican strongholds ultimately delivered Orange County to Mitt Romney in 2012, Democratic inroads expanded in 2016, allowing Hillary Clinton to win."
A new tone
Nevertheless, Republicans' success in weathering this election cycle amounted to a vote of confidence in the state party leadership, including party chairman Jim Brulte. Seeking to square its president-elect with its would-be constituents, Brulte offered an election post-mortem that nodded to populism and comity while placing blame for California's continued struggles on established Democrats.
"The California dream fails when people must choose between a roof and basic necessities, when schools can't hire the best staff to help launch their kids to greatness, when people feel compelled to abandon the life they have built here for what they hope will be a better future outside the Golden State," he wrote[5] at the Sacramento Bee. "Democrats have controlled both houses of the Legislature for two decades. This total control of policy making has left many of them out of touch and unwilling to truly lead in a time when we are in desperate need of modification." A growing number of influential Democrats have raised questions about what the party needs to do to speak more convincingly to lingering economic concerns among the sorts of voters who flipped from Barack Obama in 2012 to Trump this year.
Endnotes:
noted: http://www.mercurynews.com/2016/11/11/what-president-trump-will-mean-to-californias-beleaguered-gop/
reported: http://www.latimes.com/politics/la-pol-ca-california-congressional-results-20161109-story.html
according: http://www.sandiegouniontribune.com/news/politics/sd-me-issa-update-20161114-story.html
observed: http://www.latimes.com/projects/la-pol-ca-2016-orange-county-results/
wrote: http://www.sacbee.com/opinion/op-ed/soapbox/article114012598.html
Source URL: https://calwatchdog.com/2016/11/15/ca-gop-weathers-hard-fought-challenges-incumbents/
---