Assemblyman wants Russian hacking, election influence, taught in schools
by Matt Fleming | January 19, 2017 1:35 am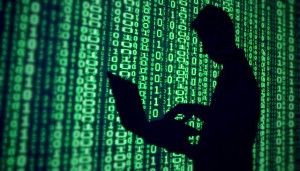 Should Russia's interference with the 2016 presidential election be taught in schools? One assemblyman thinks so.
The extent to which Russia interfered is still being investigated, but reports suggest there's consensus among[1] U.S. intelligence officials that Russia hacked emails of Democratic officials and operatives in an effort to influence the election. The hacked emails were distributed to the news media, including CalWatchdog, throughout the election through the site WikiLeaks. 
Assemblyman Marc Levine, D-Marin County, has introduced legislation to require state educators to develop curriculum for students to learn about Russia's involvement in the election. 
"This is a threat to our democracy and must be treated with appropriate significance in American history," Levine said of the Russian hacking in a statement. "California is the largest textbook market in the nation. Textbooks approved in our state are used throughout the country. Through this legislation, we can make sure students in California and across the United States receive accurate information about the 2016 presidential election."
The move by Levine is not unprecedented. Recent laws modifying curriculum included subjects like the Armenian genocide, civics, the environment and Barack Obama and the importance of the first African American president. 
Endnotes:
consensus among: http://www.cbsnews.com/news/russia-election-hack-vladimir-putin-personally-involved-us-intelligence-officials-say/
Source URL: https://calwatchdog.com/2017/01/19/assemblyman-wants-russian-hacking-election-influence-taught-schools/
---