Only CalPERS internal watchdog on way out
by Chris Reed | June 12, 2017 9:19 am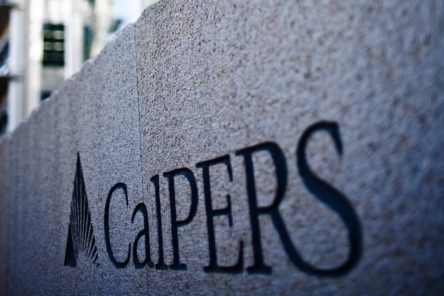 The giant California Public Employees' Retirement System – with $320 billion-plus in assets[1], the nation's largest pension system – is going to lose its only outspoken internal watchdog.
J.J. Jelincic – an eight-year incumbent on the CalPERS board who is on leave from his job[2] as an agency investment officer – indicated earlier this year that he would seek another term in the mail-in election for his seat among CalPERS members this September and October. But Jelincic changed his mind and didn't meet the recent election filing deadline, apparently meaning he's going back to his old job.
While not returning media calls, Jelincic posted a statement on his website [3]essentially trashing his board colleagues: "I originally ran for the CalPERS board because I thought the board was not doing its job and was too often being manipulated by staff," he wrote. "After eight years on the board, I can tell you it was even worse than I realized."
Jelincic's run-ins with CalPERS' board members and top officials began soon after his 2009 election and never stopped.
In January, he was accused by fellow board member Bill Staton of repeated leaking of confidential material since 2015 and urged to resign[4]. Staton offered no evidence or examples of leaks, but a subsequent inquiry concluded there had been at least one leak. As punishment, Jelincic was ordered to attend a State Bar workshop on laws governing the CalPERS board's responsibilities. Staton's accusations came a month after Jelincic won wide attention[5] for his failed attempts to get CalPERS to publicly explain major changes in its asset allocation.
National media sees bid to silence Jelincic
National financial media that keep close track of CalPERS' affairs depicted the punishment as an attempt to silence Jelincic for his years of assailing the pension agency's staff as secretive and of dubious competence and its board as ineffectual and uninterested in getting to the bottom of problems. The backdrop to Jelincic's attacks gave them particular weight: a bribery scandal uncovered in 2009 that led to former CalPERS CEO Fred Buenrostro being sent to prison[6] for getting kickbacks for some CalPERS' investments.
"Jelincic is the one CalPERS board member who regularly challenges staff, with the result that he has repeatedly and unintentionally caught them out making obvious false statements and appearing to be seriously out of their depth[7]," the Naked Capitalism website wrote[8] in February after breaking the story that Jelincic faced punishment.
"CalPERS' is out to quash independent views and badly-needed inquiries because they are seen as socially uncomfortable. … CalPERS lives in a bubble and routinely denies well-warranted criticism."
In 2015, Jelincic's questioning of staffers established that – by choice – they weren't keeping tabs on the fees that portfolio managers were charging. The revelation prompted an incredulous reaction[9] from Fortune magazine.
Reprimanded for ripping choice of chief investment officer
In 2014, Jelincic was publicly reprimanded[10] for criticizing the selection of Ted Eliopoulos as CalSTRS' new chief investment officer in a media interview. He said Eliopoulos had done a poor job in his previous role as CalSTRS' chief of real estate investments and didn't merit a promotion. One of Jelincic's favorite anecdotes[11] is about his 2008 discovery that CalPERS had lost track of the fact that it owned 26,000 acres of land in the Phoenix area.
The filing deadline for Jelincic's seat was extended after his surprise decision to not seek re-election. The first three to file appeared to be in the don't-rock-the-boat category that CalPERS prefers: Long Beach Unified School Board member Felton William; David Miller, a scientist with the California Department of Toxic Substance Control; and State Personnel Board member Richard Costigan, who already serves on the CalPERS board representing his agency but wants a full, regular seat.
However, the last candidate to file, former CalPERS board member Michael Flaherman, appears to be in the Jelincic mold. Calpensions reported Flaherman is a harsh critic[12] of the CalPERS status quo and thinks its board should be far less passive.
Endnotes:
$320 billion-plus in assets: https://www.calpers.ca.gov/page/investments/asset-classes/asset-allocation-performance/investment-fund-values

on leave from his job

: http://www.sacbee.com/news/politics-government/the-state-worker/article18614697.html

posted a statement on his website

: http://www.jjforcalpers.org/

urged to resign

: http://www.nakedcapitalism.com/2017/01/calpers-tries-hide-dirty-laundry-threatens-effective-board-member-quit-else.html

attention

: http://www.pionline.com/article/20161219/ONLINE/161219856/calpers-reduces-global-private-equity-allocations-expands-tobacco-investments-ban

sent to prison

: http://www.sacbee.com/news/business/article80982407.html

out of their depth

: http://fortune.com/2015/09/04/calpers-still-cant-get-out-of-its-own-way-on-private-equity/

wrote

: http://www.nakedcapitalism.com/2017/02/los-angeles-times-calls-calpers-board-trying-muzzle-one-director-asks.html

reaction

: http://fortune.com/2015/09/04/calpers-still-cant-get-out-of-its-own-way-on-private-equity/

reprimanded

: http://www.pionline.com/article/20141017/ONLINE/141019870/calpers-strips-board-vice-president-of-title-censures-another-member

anecdotes

: http://www.pionline.com/article/20120206/PRINT/302069983/calpers-takes-steps-to-avoid-future-maelstrom

harsh critic

: https://calpensions.com/2017/06/05/maverick-calpers-board-member-wont-run-again/
Source URL: https://calwatchdog.com/2017/06/12/calpers-internal-watchdog-way/
---