CA Legislature may restore internet privacy rights rolled back by Washington
by Chris Reed | July 7, 2017 8:02 am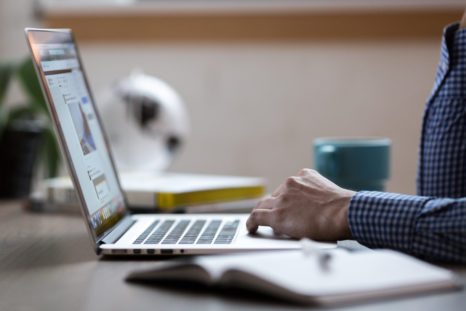 The California Legislature is considering effectively restoring internet privacy regulations in America's largest state that were adopted for the entire nation under the Obama administration but were repealed in April.
The measure by Assemblyman Ed Chau – Assembly Bill 375 [1] – is meant to counter President Trump's signing of a resolution passed by congressional Republicans allowing internet service providers to sell most of the information they have on customers' browsing habits. Chau, a Monterey Park Democrat, would only allow such information to be sold after ISP customers "opt in."
Large telecommunications firms like AT&T, Comcast, Sprint, T-Mobile and Verizon argue that it's unfair that Google and Facebook are allowed to capitalize on the browsing histories of their users with targeted ads if the telecom firms don't have the same rights. Chau joins privacy and consumer advocates in contending it's wrong to equate how Google and Facebook pay the bills while offering popular free applications with internet service providers which generate tens of billions of dollars in monthly fees from their customers – companies which for years have been among the least popular[2] businesses in the United States.
AB375 would also forbid ISPs from offering lower rates in return for being able to use browsing histories for marketing purposes and would mandate that ISP contracts be written in clear, plain language.
Chau gutted and amended the bill last month. In its original version, it was an uncontroversial measure related to video game arcades that won unanimous Assembly approval in May without a negative vote.
At the news conference unveiling the revised bill, it won the strong support of Richard Holober, executive director of the Consumer Federation of California: "It's based on a simple demand of the people: Ask me first before you use or share my personal information," he said, according to a Bay Area News Group report[3]. Representatives of the ACLU and other civil liberties groups also praised the measure.
California hailed for privacy protections in 2015
But while the Bay Area News Group report cast Chau's bill as reflecting California lawmakers hopes to be a key part of the "Resistance" movement opposing the Trump White House, it's actually in keeping with the Golden State's history. In 2015, Wired magazine wrote [4]that California "now has the nation's best digital privacy laws."
Chau's bill could prove popular with the public. In the wake of a series of hacking scandals, internet privacy appears to be an increasingly important priority for Americans. This was borne out by a Consumer Reports survey[5] of 1,007 adults in April that found a steady erosion of confidence in government's ability to protect their data privacy. Some 65 percent had no faith the government was up to the job – and 92 percent [6]said their browsing histories should only be sold after they "opt in."
The Los Angeles Times reported [7]that California was the 20th state to consider adopting laws responding to the repeal of the Obama internet privacy rules. The article downplayed fears that this was an area where state law would be superseded by federal law because "communications law has traditionally allowed a division of responsibilities between the state and federal government," according to a lawyer for the Electronic Frontier Foundation.
Endnotes:
Assembly Bill 375

: https://leginfo.legislature.ca.gov/faces/billCompareClient.xhtml?bill_id=201720180AB375

least popular

: http://www.huffingtonpost.com/2013/05/22/internet-service-providers-hated_n_3320473.html

report

: http://www.mercurynews.com/2017/06/19/whos-watching-you-california-aims-to-set-new-online-privacy-rules-for-comcast-verizon-and-other-internet-providers/

wrote

: https://www.wired.com/2015/10/california-now-nations-best-digital-privacy-law/

survey

: http://www.consumerreports.org/consumer-reports/consumers-less-confident-about-healthcare-data-privacy-and-car-safety/

92 percent

: http://www.consumerreports.org/consumer-reports/consumers-less-confident-about-healthcare-data-privacy-and-car-safety/

reported

: http://www.latimes.com/politics/essential/la-pol-ca-essential-politics-updates-california-bill-aims-to-revive-1497898911-htmlstory.html
Source URL: https://calwatchdog.com/2017/07/07/ca-legislature-may-restore-internet-privacy-rights-rolled-back-washington/
---