Bocanegra quits on eve of Assembly hearing on new harassment policies
by Chris Reed | November 27, 2017 8:57 am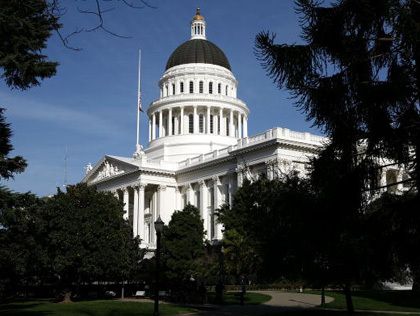 UPDATED AT 1:45 P.M.
Seven weeks since stories [1]about [2]Harvey Weinstein in the New York Times and the New Yorker triggered a wave of sexual harassment allegations around the nation, California state lawmakers are on edge both about their pasts and what the future may hold.
Allegations about four named current and ex-lawmakers and a fifth unnamed one have been publicly reported. But lawmakers who faced past accusations of wrongdoing and thought they were past the risk of fallout could be in for a rude surprise if Assembly and Senate practices are changed and the results of previous disciplinary hearings and investigations are disclosed.
Going forward, all harassment allegations are going to be investigated independently – breaking with a system that long seemed to value keeping dirt hidden[3] as much or more than having a healthy Capitol working environment. The Assembly will hold a hearing Tuesday[4] on new policies and the Senate is likely to in coming weeks.
Four accused lawmakers identified; the fifth still not revealed
Here are the accused and where they stand:
Assemblyman Raul Bocanegra, D-Pacoima. Bocanegra resigned Monday[5] — a month to the day after the Los Angeles Times broke the story[6] that Bocanegra had been secretly reprimanded in 2009 for an incident in which he allegedly groped and stalked Elise Flynn Gyore at a time when both were legislative staffers. Since then, six more women[7] have come forward with allegations of improper behavior by Bocanegra. He initially said he would resign in September 2018 at the end of the next legislative session, but that didn't placate critics[8] who said he should quit now or be kicked out if he refused to leave. Assembly Speaker Anthony Rendon, D-Lakewood, had promised Bocanegra would be "immediately" expelled[9] if an independent investigation confirmed the allegations against him.
Former Assemblyman Steve Fox, D-Palmdale. On Oct. 18, the Sacramento Bee reported [10]that it had obtained a copy of a settlement reached in April in which the Assembly agreed to pay $100,000 to Nancy Kathleen Finnigan, who worked for Fox as legislative director in 2013, during his only term in office. Finnigan alleged Fox had exposed himself to her and then fired her when she complained about his behavior. Finnigan's suit was filed in 2014, when she first publicly accused[11] Fox of sexual harassment, discrimination and retaliation. Fox denied the allegations and dismissed her as a disgruntled ex-employee.
The political career of Fox, 64, who has worked as a teacher and lawyer, may not be over. His 2012 win of a long-GOP-held Assembly seat was considered flukish, and he lost by more than 20 percent to Republican Tom Lackey in his 2014 re-election bid. But in 2016, while Lackey defeated Fox again, his margin of victory was only 6 percent.
Assemblyman Devon Mathis, R-Visalia. On Oct. 20, anonymous allegations that had surfaced on a website run by conservative activist Joseph Turner claiming that Mathis had sexually violated a passed-out staff member were printed in the Fresno Bee[12]. Mathis denied the allegations and on Nov. 15 was cleared[13] by the Sacramento Police Department, which said detectives were "unable to substantiate" if a crime had occurred.
The Assembly Rules Committee, however, has hired a private attorney to investigate allegations[14] of improper behavior, according to Mathis' hometown paper, the Times-Delta.
State Sen. Tony Mendoza, D-Artesia. Starting with a Nov. 9 story[15] in the Bee, three young women have come forward with allegations of improper behavior, including a 19-year-old intern hoping for a permanent job on his staff who was invited by Mendoza to come to the Sacramento-area home he lives in part-time to "review resumes." The twist: Mendoza until recently shared the home[16] with state Senate President Kevin de Leon, who denied knowing of any wrongdoing by his former roommate. Mendoza, like Fox, has denied wrongdoing. De Leon has not said what his intentions are if a pending independent inquiry finds the allegations against Mendoza credible.
The fifth accused lawmaker has so far not been identified. On Oct. 19, Sacramento lobbyist Pamela Lopez told CNN that a current member of the Legislature – a "big man" – had trapped her in the restroom[17] of a Sacramento bar in 2016 and masturbated in front of her.
Lopez has been urged by activists to name the lawmaker but has so far declined to do so.
Endnotes:
stories

: https://www.nytimes.com/2017/10/05/us/harvey-weinstein-harassment-allegations.html

about

: https://www.newyorker.com/news/news-desk/from-aggressive-overtures-to-sexual-assault-harvey-weinsteins-accusers-tell-their-stories

keeping dirt hidden

: https://www.usnews.com/news/best-states/california/articles/2017-11-01/ap-exclusive-settlements-cost-legislature-580k-since-2012
hearing Tuesday: http://abcnews.go.com/US/wireStory/term-lawmaker-lead-assembly-hearings-harassment-51394104
resigned Monday: http://www.sacbee.com/news/politics-government/capitol-alert/article186689213.html

broke the story

: http://www.latimes.com/politics/la-pol-ca-raul-bocanegra-harassment-20171027-htmlstory.html

six more women

: http://www.latimes.com/politics/la-pol-ca-bocanegra-accusation-harassment-20171120-story.html

didn't placate critics

: http://www.dailynews.com/2017/11/20/san-fernando-valley-assemblyman-raul-bocanegra-wont-seek-re-election-under-fire-for-groping-allegation/

"immediately" expelled

: http://www.latimes.com/politics/essential/la-pol-ca-essential-politics-updates-assembly-speaker-anthony-rendon-says-he-1511211367-htmlstory.html

reported

: http://www.sacbee.com/news/politics-government/capitol-alert/article179562446.html

publicly accused

: http://www.sacbee.com/news/politics-government/capitol-alert/article2610385.html

printed in the Fresno Bee

: http://www.fresnobee.com/news/politics-government/politics-columns-blogs/political-notebook/article180129271.html

was cleared

: http://www.sacbee.com/news/politics-government/capitol-alert/article185109988.html

investigate allegations

: http://www.visaliatimesdelta.com/story/news/2017/11/13/assembly-hires-investigator-look-into-mathis-allegations/859894001/

a Nov. 9 story

: http://www.sacbee.com/news/politics-government/capitol-alert/article183704591.html

shared the home

: http://www.sacbee.com/opinion/california-forum/article184893383.html

trapped her in the restroom

: http://www.cnn.com/2017/10/19/us/california-legislature-sexual-harassment-allegations/index.html
Source URL: https://calwatchdog.com/2017/11/27/assembly-hold-tuesday-hearing-new-harassment-policies/
---