Longtime GOP Congressmen Darrell Issa, Ed Royce announce retirement
by Drew Gregory Lynch | January 12, 2018 7:33 am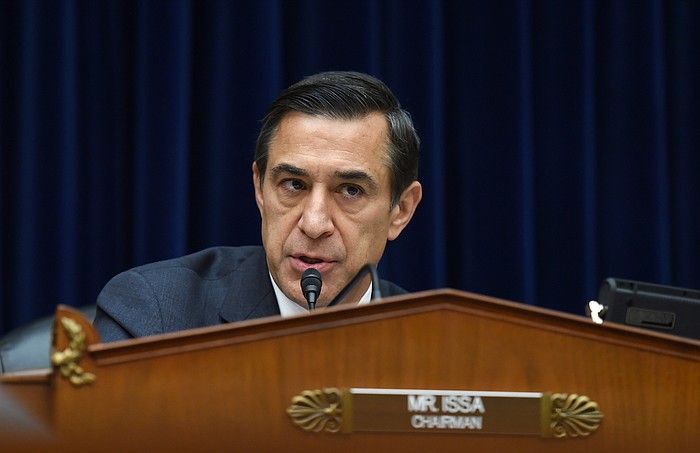 California Republican Reps. Darrell Issa and Ed Royce have announced that they will not seek re-election in 2018, joining a wave of other GOP lawmakers stepping down ahead of the midterm races.
"While my service to California's 49th district will be coming to an end, I will continue advocating on behalf of the causes that are most important to me, advancing public policy where I believe I can make a true and lasting difference, and continuing the fight to make our incredible nation an even better place to call home," Issa said in a statement.
Issa, who has been in the House since 2001 and is one of the wealthiest members of Congress, called his tenure "the privilege of a lifetime."
The 64-year-old, who represents California's 49th district, was thought to be vulnerable heading into 2018, as the 49th District voted heavily for Hillary Clinton in 2016.
Issa is one of the most well-known Republican representatives nationally, as he regularly appears on cable news shows and is a regular panelist on HBO's "Real Time With Bill Maher." Furthermore, he chaired the House Oversight and Government Reform Committee from 2011 to 2015 and was a consistent critic of the Obama administration and Hillary Clinton in the aftermath of the 2012 Benghazi attacks.
"His retirement is a great loss for the institution and the American people," NRCC chairman Steve Stivers said in a statement. "We are truly grateful for his service."
Issa's announcement comes on the heels of Royce's decision to step aside from his seat in California's 39th district, which includes parts of Los Angeles, Orange and San Bernardino counties. Royce has been in Congress since the early 1990s.
With the pair gone, Democrats see an even greater opportunity to pick up the seats, as they're two of seven GOP-held seats in California that Clinton won.
The Cook Political Report, after the news of Royce's departure, moved the district from "Lean R" to "Lean D," citing demographic changes and Clinton's success there in 2016.
Royce has endorsed former state legislator Young Kim for the seat.
The retirements only increase the attention on the Golden State heading into the midterm races. With longtime incumbents out, Democrats feel emboldened to pick up seats in purple districts, solidifying their control of the state – even in traditionally red areas like Orange County.
"California Republicans clearly see the writing on the wall and realize that their party and its priorities are toxic to their re-election chances in 2018," Drew Godinich, a spokesperson for the Democratic Congressional Campaign Committee, said.
Additionally, California billionaire and environmental activist Tom Steyer this week pledged $30 million for Democratic candidates in an effort to flip the House in 2018.
On election day, the rest of nation may very well be watching California to find out if there's a change of power in the lower chamber.
Source URL: https://calwatchdog.com/2018/01/12/longtime-gop-congressmen-darrell-issa-ed-royce-announce-retirement/
---