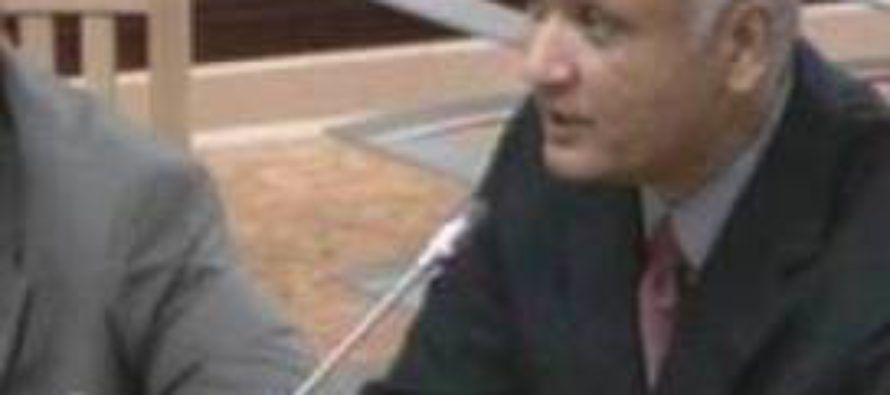 An optometrist by profession, as well as Former president of the  California Optometric Association, Sen. Ed Hernandez has authored SB 492, which would greatly expand the scope of practice for optometrists, allowing them to perform as ophthalmologists, even though they are not medical doctors.
Under SB 492, optometrists would diagnose and treat any disease relating to the eye or any medical condition with and ocular manifestation, essentially allowing optometrists to practice ophthalmology. The California Medical Association opposes SB 492.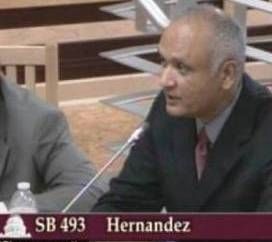 Naturally, the California Optometric Association is thrilled with the bill and has commensurately made significant contributions to legislative committee members of the committees responsible for hearing and passing the bill.
And now, with SB 492 in the Assembly Business, Professions and Consumer Protection committee Tuesday, the campaign is plastering the airways with new radio spots, paid for by the  California Optometric Association.
As the ad opens, a woman says "it's time for other health care specialists to step forward and be allowed to deliver… so your neighbors have access to the health care they have been promised." She says go to www.bridgingtheprovidergap.com, and says the ad is paid for by the California Optometric Association.
So I went online to find out who Bridging the Provider Gap was. The website says, "Californians for Accessible Healthcare is a coalition dedicated to filling the 'provider gap' in California's health care system. It includes the California Association for Nurse Practitioners www.canpweb.org, California Society of Health-System Pharmacists www.chsp.org,California Optometric Association www.coavision.org and California Pharmacists Association www.cpha.com.
But the real shocker was when I saw the News / Press Contact for Bridging the Provider Gap:
"Steven Maviglio, Forza Communications, 916.607.8340."
Yup, the same Steven Maviglio who works as a Political consultant, and is currently serving as spokesman for Assembly Speaker John A. Pérez, for $9,500 a month, paid by the Legislature and taxpayers.
In March when he announced the job with Perez, Maviglio said he didn't have any clients involved in Assembly matters.
"It seems like he's serving two masters," said Jessica Levinson, an expert in political ethics at Loyola Law School in Los Angeles, in a recent story about Maviglio, by the Sacramento Bee.
"He may be doing a great job serving both of them, and he may not be doing anything improper," Levinson said. "But at the very least it feels uncomfortable and improper because he is serving a legislator and serving clients who seek to influence that legislator."
Campaign contributions
Hernandez has also accepted more than $140,000 in campaign contributions from optometrists, optometry businesses and the California Optometric Association, according to the California Secretary of State, and reported by CalWatchdog contributor John Hrabe.
This is how politics works in the world of special interests. And according to  Hrabe, "Maplight, a nonprofit research organization that reveals money's influence on politics, reports Hernandez's single largest contributor over the last four years has been the American Optometric Association, which has donated $33,700 to his campaign committees."
---
---
Related Articles
The California narrative about water is generally a tidy tale about the arid south scrambling to come up with water
Dec. 19, 2012 By John Seiler This was testimony before the U.S. Senate by Suzanna Hupp. Look for gun controller
March 30, 2013 By Chris Reed The Sacramento Bee's Jon Ortiz had a piece Thursday about the grotesque mess that