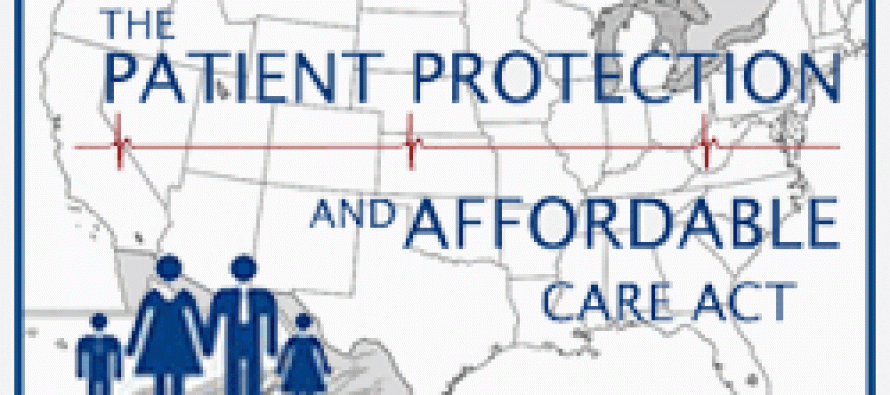 The wheels may be starting to come off the Obamacare train as it rolls out nationally. But California Democrats are more interested in greasing the skids than preventing what critics fear will be a train wreck.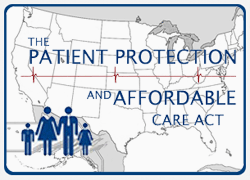 SB 639, by Sen. Ed Hernandez, D-West Covina, is one of several bills making their way through the Legislature that are designed to implement in California the federal Patient Protection and Affordable Care Act. It is scheduled for consideration by the Assembly Health Committee on Tuesday. SB 639 would:
—Limit annual out-of-pocket expenses to $6,050 for single coverage, according to the bill's legislative analysis (Hernandez says it's $6,250), and approximately $13,000 for a family.
—Limit deductibles for small group plans to $2,000 for an individual and $4,000 for a family.
—Require coverage to include the four "metal" tiers in Obamacare: bronze (covering 60 percent of medical costs), silver (70 percent), gold (80 percent) and platinum (90 percent).
—Prohibit insurers from offering anything other than a standardized insurance plan in the individual market.
The California Chamber of Commerce opposes SB 639, asserting on its bill priority list that it "[e]liminates lower-priced plans, inhibits competition and innovation, and leads to less affordable coverage for California businesses and their employees."
The legislation is also opposed by the insurance industry. Although Covered California, which is running the insurance exchanges, announced on Wednesday that 12 insurance companies have signed up to provide coverage in the individual market and six companies will provide insurance for small businesses.
"Covered California and the insurance companies participating in our marketplace have worked hard to secure these contracts, which will mean affordable health insurance plans for millions of people who currently have no coverage or whose coverage is too expensive," said Covered California Executive Director Peter Lee in a press release. "We are proud of the product mix, the robust provider network and the lower-than-expected premiums."
Limiting out-of-pocket costs
The main debate on SB 639 took place at the Senate Health Committee hearing on April 17. Hernandez, who was an optometrist before becoming a senator, led it off by touting the benefits of the Affordable Care Act, starting with the limit on out-of-pocket costs.
"For families with health insurance this ends medical bankruptcy," he said. "No longer will we hear stories about families who lose their houses because of the cost of medical care. It also means that someone with a chronic condition like MS or a serious condition like cancer can budget for the cost of care, knowing that they will never owe more than $6,250 per year."
Hernandez also praised the standardization of insurance coverage.
"Californians purchasing health care coverage in the individual market face a vast array of products to choose from with different benefit design," he said. "It makes price comparisons very, very difficult. This bill would require that individual market products sold outside Covered California be standardized to mirror the products sold inside. This will allow consumers to make apple-to-apple comparisons when selecting a product. Standardized products make comparison shopping much simpler for consumers.
"It forces carriers to compete on cost and quality rather than a difficult-to-understand benefit design. It limits the ability for health plans to cherry pick healthy lives. And it ensures that all products offered to consumers in individual markets have undergone a level of public scrutiny before being marketed to them. Keep in mind that a plan can add to it and make it even more robust, but they have to absolutely abide by the absolute minimum requirements."
Hernandez countered the argument that placing limits on insurers will reduce consumer options in selecting coverage.
"Consumers will still have plenty of options with five tiers of coverage and at least two standards of benefits in each tier and a multiple of insurers in every geographical region in California," he said. "Consumers will have 50 to 80 different insurance products to choose from within that market."
The goal: 'standardizing' insurance
SB 639 was sponsored by Health Access California, which calls itself "the leading voice for health care consumers in California." HAC legislative director Beth Capell echoed Hernandez in her remarks to the committee.
"There will be literally dozens of choices that consumers will face when they go to shop on the exchange," she said. "There will be considerable choice. But what there will not be under this bill is the opportunity for insurers to design products that are intended to attract healthier lives and to avoid those people who have serious conditions. So this is a further effort to help standardize the insurance market."
Betsy Imholz, with Consumers Union, the policy and advocacy division of Consumer Reports, explained why that is so important.
"Our research of consumers has found what we all instinctively know, which is that shopping for health insurance is among the most dreaded consumer tasks," she said. "To date the wild west insurance market has led consumers to feel confused by the jargon and suspicious that the fine print contains 'gotchas' and exclusions that they don't fully understand. Our research has also shown that the more choices people have, if it's too much it's overwhelming, it undermines sound consumer decision making.
"One of the favorite parts of the Affordable Care Act for consumers has been the idea that we would finally at last simplify the individual market and the shopping for insurance policies and make it simple to make those comparisons. And to really understand what's covered, what's not and exactly how much it costs. This bill goes a long way to doing that by standardizing the products outside the exchange as well as inside so people can see what's the best value for their needs."
Speeding down the road to hell?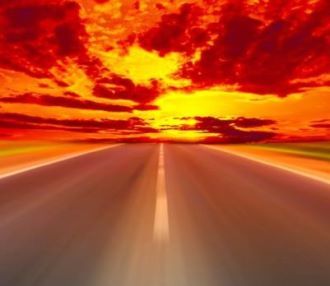 But several SB 639 opponents warned that the road to insurance hell is paved with good intentions.
"We appreciate the sponsor and author's intent to create a healthy and strong marketplace where insurers compete on price and quality," said Steffanie Watkins, representing the Association of California Life & Health Insurance Companies. "We fundamentally disagree that SB 639 will achieve that goal. On the contrary, we believe that this measure will have a very chilling effect on the market. And it will specifically limit consumer access to new and innovative quality health care options that might better suit their needs.
"Our members have demonstrated a strong commitment toward serving the needs of consumers by offering a multitude of competitive and unique products that cater to the individual consumer. We believe SB 639 will severely impede an insurer's ability to offer these types of unique benefit options to consumers in the individual market. And make it nearly impossible for insurers to respond to the changing needs and preferences of consumers. And instead grant the exchange sole authority over product design, a role they have had very little comparative experience with."
Watkins argued that AB 1602, which was approved in 2010, addressed many of the concerns about the difficulty in comparing insurance projects. It required insurers to offer at least one standardized coverage product in each of the four metal tiers.
"We believe the requirements set forth in AB 1602 strike the perfect balance by protecting consumers and providing flexibility in the market, so that individuals obtain the coverage that best suits their needs," she said. "We believe it is critical at this juncture to put our resources toward implementing the ACA in a seamless way. And in a way that helps all individuals make a very seamless transition into having affordable health care come 2014. We are firmly concerned that [SB 639] places additional and unnecessary limitations on insurers without any commensurate benefits to consumers."
Nick Louizos, representing the California Association of Health Plans, agreed that SB 639 is unnecessary because current law already provides standardization in the insurance market.
"Taking that extra step in terms of eliminating products outside of the exchange and essentially allowing the exchange board to control the outside market is a big policy question that deserves some debate," he said.
Julianne Broyles, California Association of Health Underwriters, shares the concern about reducing consumer choice in California.
"We certainly do not believe that there was ever an intention with the federal law to take away all choice outside of the exchange with plans that only mirror exactly what's inside the exchange," she said. "We think that's not what is fair to the consumer and takes away choice and competition, and stops the ability to test innovative new products here in California that might lead to better savings down the line. As ACA goes into effect and we head into open enrollment in October just a few months away, the market should be calming down. It should not be churned up further with legislation such as this."
Sen. Anderson sees specter of 'single payer'
The only committee member to comment on SB 639 was Sen. Joel Anderson, R-San Diego, who voted against the bill based on several concerns. The main one was that it appears to be leading toward government-run health care, also known as socialized medicine or single-payer care.
"If we limit what the private sector can offer, then aren't effectively we making this single payer?" Anderson asked. "I mean, part of the private sector participating in this is their ability to address risk. If they are offering the same product in and out of the exchange, wouldn't the cost be identical? And therefore why would we need the private products? Why wouldn't everything just be solely with the exchange with single payer?"
Hernandez responded, "It's not even close or wouldn't even mirror any type of single-payer system. [Insurers] still have the ability to have other kinds of products above and beyond products that aren't in the ten [required benefit] essentials that they can compete to try to bring in those individuals, whether it's acupuncture, chiropractic services. In the exchange right now there are numerous insurance companies bidding for that new business. So it is not one system paying. It is the free market system that will be within that system."
Anderson wasn't convinced.
"By limiting those choices to consumers, we are artificially trying to force people into the exchange that may not want to be there at all," he said. "And if you didn't artificially limit it, then people have more choice. At some point if we continue to limit that choice, you're going to have everybody in the insurance industry going to the PUC and requesting that they be regulated like the PUC. Because we have no longer turned them into insurance companies, we have turned them into payment plans.
"The final point is, I find it somewhat insulting that we are saying that our consumers can't make choices for themselves and we want to limit their choices, as opposed to giving them a broad opportunity. I want to see the exchange work. But I'm worried that we're weighing down the exchange and making judgments when I just want to get it to work. We have people in October [when enrollment begins] and the first of the year [when insurance plans go into effect] that are going to be counting on us. And I fear that we are trying to predict too much."
Despite Anderson's concerns, the committee voted 6-2 along party lines to pass SB 639.
---
---
Related Articles
Democrats have long had a big voter registration advantage in San Diego — a consistent 70,000-plus edge. Yet until November
State Democrats forged ahead with legislation designed to fill out Covered California's enrollment ranks with unlawful and undocumented immigrants.  Following
JAN. 10, 2012 By KATY GRIMES Anyone who tries to change the sacred texts of the California Environmental Equality Act