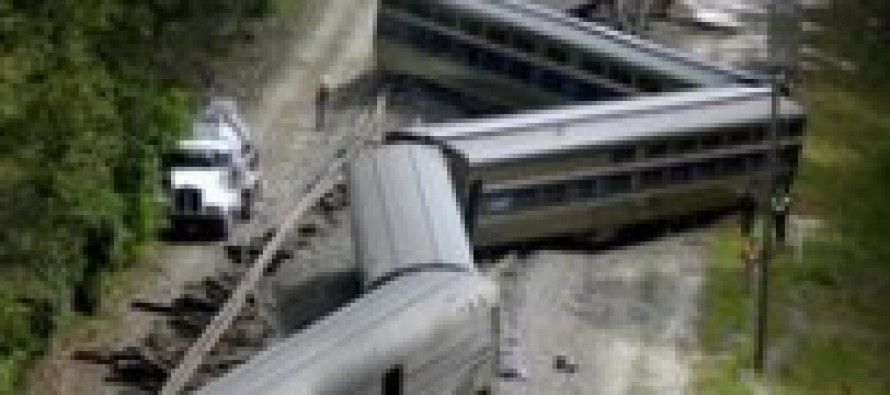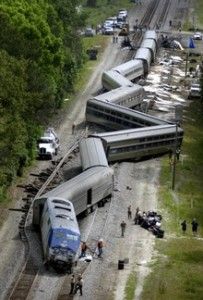 On Friday, the California High-Speed Rail Authority released a new business plan for the bullet train project. The authority's document still doesn't identify how it will pay for the 300-mile initial operating segment, the $31 billion question that led Sacramento Superior Court Judge Michael Kenny to rule the previous plan was illegal. The funding issue is discussed on pages 53, 54 and 55.
Kenny objected to the idea the state could treat prospective federal funding and private-sector investment as dependable and likely sources of money. What does the 2014 business plan point to for future funding? More money from the federal government and private-sector investment.
As the kids say, epic fail. In the sequester era of declining discretionary domestic spending, the chance that Congress will play for one state's hugely expensive infrastructure project is distant at best. The chances for private investment are even worse. As the LAO pointed out in 2010, such investments are very unlikely without a revenue or ridership guarantee. But such guarantees are illegal under Prop 1A, the 2008 state ballot measure that gave $9.95 billion in seed money to the bullet-train project.
Incredibly, the Fresno Bee wrote a 1,000-word story that never mentioned the financing angle. The Los Angeles Times at least mentioned the angle, though it never specifically noted that the state still has a business plan that Judge Kenny will find deficient.
Want to let state know your view of bullet train? Here's how
I look forward to leaving a pungent voicemail. Your means of commenting:
— Online comment form through the Draft 2014 Business Plan website at:
www.hsr.ca.gov/About/Business_Plans/Draft_2014_Business_Plan.html
— By email at [email protected]
— Voice mail comment at 916-384-9516
Back to the MSM coverage of the biz plan. Maybe the LAT reporter just assumes that it's impossible for the state to meet Kenny's hard-financing requirement, so he doesn't dwell on the angle. But how can the Fresno Bee not even mention this? Bizarro.
---
---
Related Articles
May 15, 2013 By John Seiler California IRS offices harassed groups, reported the Daily Mail today. It was part of
May 9, 2013 By Chris Reed Last month's Los Angeles Times' bombshell about the state bullet-train project could scarcely have
I usually don't watch local TV news, which is about Los Angeles 45 miles away from Huntington Beach. But I