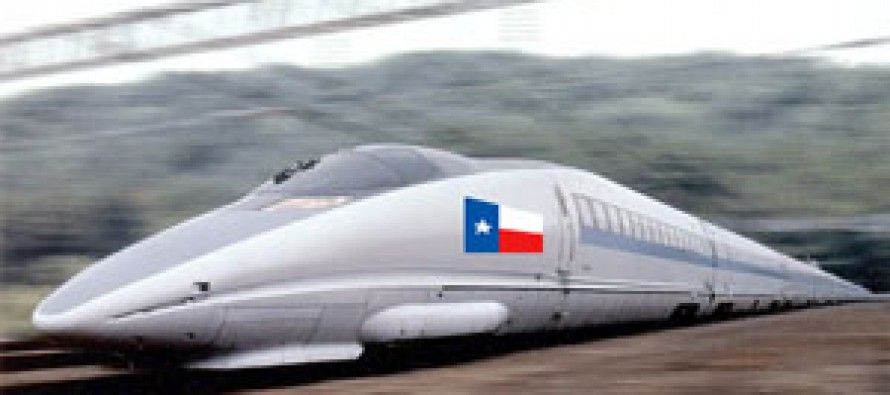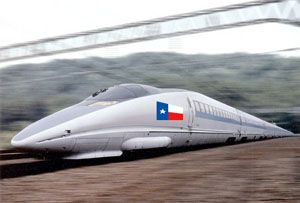 Back in 2008, perhaps the single biggest thing that supporters of Proposition 1A had going for them was that a California bullet-train network just sounded cool and futuristic. Critics, however, pointed out correctly that the $9.95 billion bond that went along with 1A as seed money for the state project was accompanied by a farrago of lies about cost, ridership and profitability.
But you know what? It still sounds cool. As such, it's not as surprising as it might be that McClatchy's Washington bureau is reporting that even as the bullet-train project nears death in the nation's largest state, private investors are excited about the possibility in the nation's second-largest state and in what soon will be the nation's third-largest state.
"WASHINGTON — When California Gov. Jerry Brown last week announced his bid for re-election, he renewed his push to build 'the nation's only high speed rail system.'
"But California has some competition in unlikely places.
"Both Texas and Florida have plans for systems that would connect their major population centers with fast trains. But unlike California's plan, which relies heavily on government funding to start rolling, their efforts will be funded by the private sector.
"While the $68 billion California project has earned nearly universal opposition from Republicans, GOP elected officials are lining up behind the Florida and Texas proposals.
"Brown and President Barack Obama had both held up the California project as a model of the country's infrastructure future. But with legal and political uncertainties clouding the effort, Florida and Texas could have their trains running years sooner."
Lone Star State seems far ahead of Sunshine State
Texas' proposal seems much more advanced than Florida's.
"In January, U.S. Transportation Secretary Anthony Foxx threw his support behind the Texas Central High-Speed Railway. The privately-funded effort would build a 200-mph train to connect Dallas-Fort Worth and Houston by 2022 at an estimated cost of $10 billion. A future phase could connect those cities to Austin and San Antonio.
"DOT would handle the environmental impact reviews for the project, but would not provide any funding.
"'They like our project and they're supporting us,' said Robert Eckels, president of the Texas Central Railway and a former county official in Houston. 'It's easy for them to like to the project because we're not asking them to pay for it.'
"Eckels said his project also has an expert partner in the Japan Central Railway, which built Japan's high-speed rail system. It's now been in operation for 50 years."
Is 90 to 125 mph really a "bullet train"?
Florida's proposal has a per-mile cost estimate that's far lower than most such projects. Maybe that's because it barely amounts to a bullet train.
"A proposal in Florida to begin operating a passenger train between Orlando and Miami faces similar challenges. The privately backed All Aboard Florida train would use an existing freight route for most of its run. It would take about three hours to make a 240-mile trip that takes three and a half or four hours by car in normal traffic.
"The $1 billion project would have the trains moving sometime next year.
"The train would not be high-speed rail in comparison to what's planned in California and Texas. It would pass through many developed areas, including Fort Lauderdale, West Palm Beach and the Treasure Coast. That will limit speeds to the 90 to 125 mph range."
90 to 125 mph? What a joke. That gets to Wendell Cox's point about 21st-century transportation officials aspiring to reach speed standards achieved in the 1930s.
Give me a driverless car any day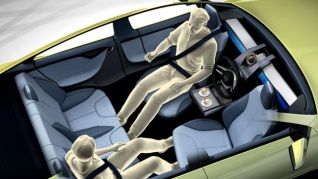 As for me, I no longer buy the idea that bullet trains are cool. We are no more than 12 or 15 years from a day where we use our cars as if they are robot-driven limos.
If you don't think that's cooler than bullet trains, then you really should get help for the psychopathic extent of your hate for cars.
---
---
Related Articles
Every December Gallup asks Americans whom they "most admire." Not surprisingly, this year's winners repeated from last year. At 16
May 6, 2013 By Nick Sibilla Carina Alvarez has a dream for a comfortable retirement.  But it's turning into a
The way that Sacramento beat reporters judge developments is so much different than the way a typical California adult would.